AGMP Presents...
The Style Councillors
Fri 6th Mar 2020
Doors:

7:00 pm

/
Show:

9:00pm
(Showtimes Approx)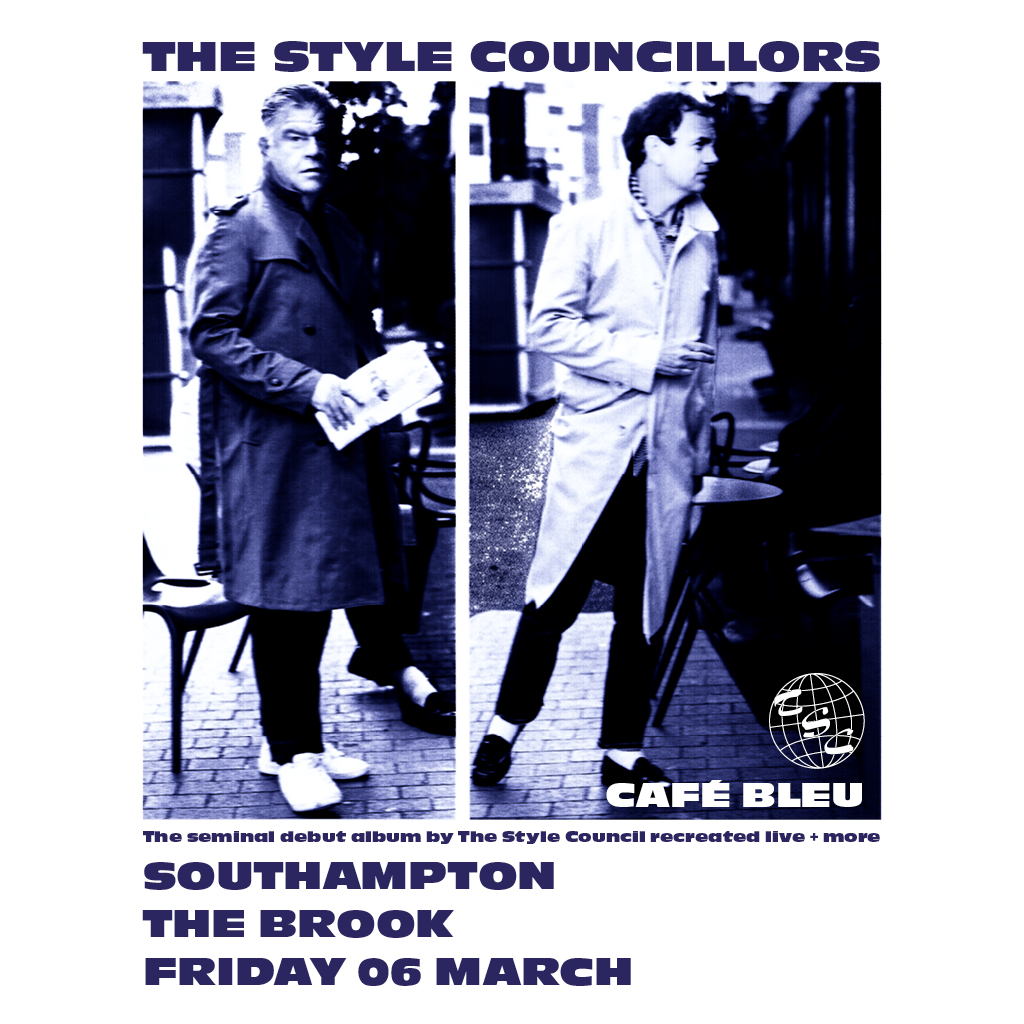 Café Bleu Tour
£17.50 Adv / £20 Doors
​Paul Weller is in the building! Well, as close as he can be with this brilliant homage to The Style Council, an iconic British Pop-Rock, New Wave band formed by Weller in the '80s. The Style Councillors beautifully deliver all the politically charged energy and passion you'd expect from The Modfather himself!!
The Style Councillors
Weller's Soulful Times
Weller's second band finally gets a tribute! Full 9 piece band deliver classics 'My Ever Changing Moods', 'You're the Best Thing', 'Shout to the Top!' and 'Walls Come Tumbling Down!' to name a few.
The Style Councillors are the ultimate tribute to The Style Council.
A full 9 piece line up
With Swirling Hammond Organ and a classic horn section, The Style Councillors are as close as it gets to actually being there.
ex Bad Manners brass section Trevor, Tony & Dave
They will take you right back to the beginning for a trip through one of Paul Weller's arguably best periods as a songwriter.
In a relatively short space of time a sizable and loyal following has formed with the band playing to full houses up and down the country – notably including London's 100 club and The Jazz Café.
The word spread to the extent that notable faces seen at recent shows have included Nicky Weller, Steve Parish, Gary Crowley, ex Style Council members Steve Sidelnyk, Anthony Harty & Tracie Young