Awaiting New Date
The Wandering Hearts - Postponed - Awaiting New Date
with
Bobby Bazini
,
Roseanne Reid
,
Intimate Candle-Lit Layout on This Show
Sun 28th Mar 2021
Doors:

7:00 pm

/
Show:

7:30pm
(Showtimes Approx)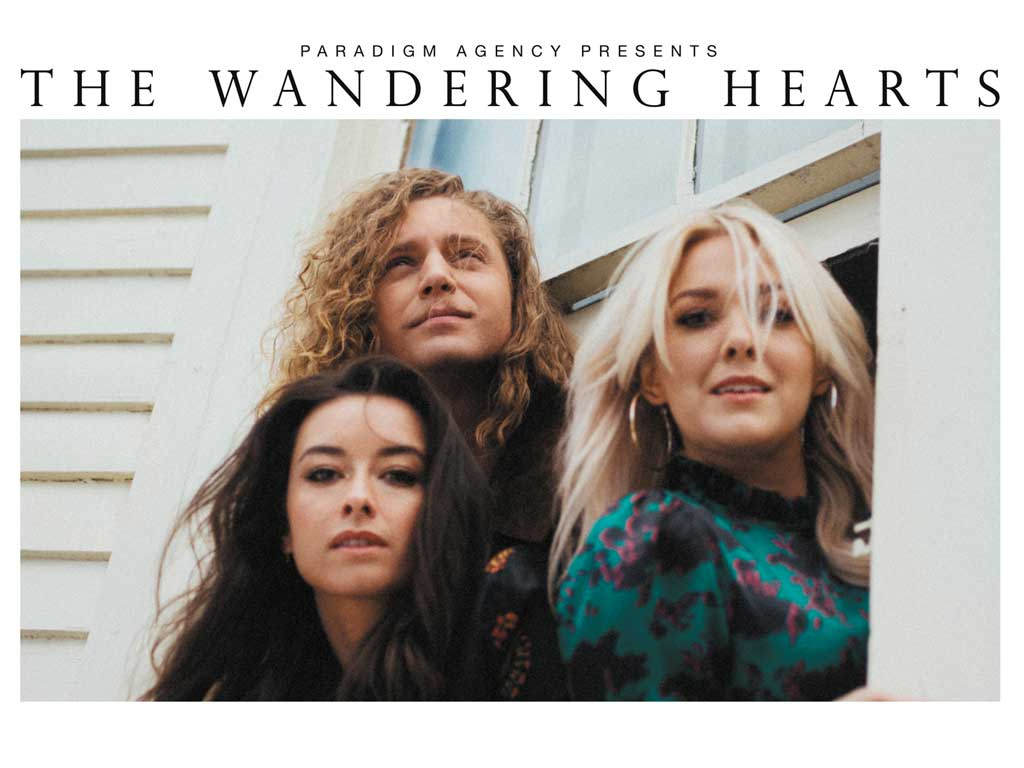 Harmony-laden folk-Americana on Decca Records
£15 Adv
Statement:
Due to the ongoing Coronavirus pandemic and the government measures implemented to limit its spread, The Wandering Hearts March and April 2021 shows have been postponed. Customers are advised to keep hold of their tickets as they will be valid for future rescheduled dates. The rescheduled dates are still being planned and customers will be contacted by their ticket agents as soon as the dates are confirmed.
Artist statement:
Hey everyone,
We have seen lots of you asking about our March/April In Harmony UK tour and wanted to touch base with you all.
We wanted to be certain what was going on before we announced anything but as we're sure you are all aware, the current situation leaves us no choice but to postpone the tour. All tickets will remain valid for the rescheduled dates which we hope to be able to announce soon.
Your support throughout this crisis has meant the world, so please hold on to your tickets as we want this tour to be a special thank you to you all. Gutted to have to do this again but we promise, we will be back soon.
In the meantime, some good news! Our new album will be released on 11 June 2021. The best way to support us until we can see you on tour again is to pre-order a signed copy here:
wanderinghearts.lnk.to/officialstore
We truly appreciate you all. Hang in there and stay safe.
Love AJ, Chess, Tara xxx
The Wandering Hearts
Harmony-laden Americana band The Wandering Hearts burst onto the scene last year with their debut album Wild Silence. The Deluxe edition of the album, featuring eight new recordings of new, live and reimagined tracks, is out now.
The Wandering Hearts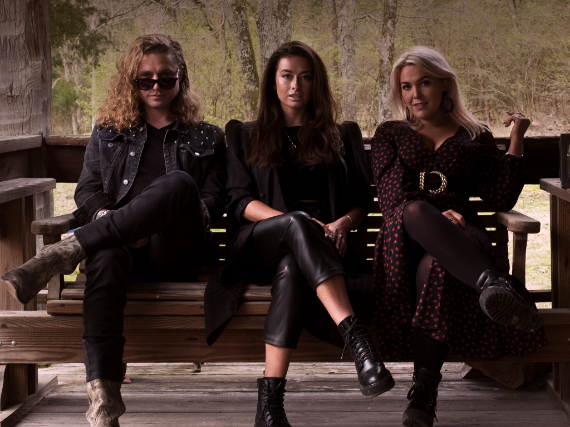 Signed to Decca Records (discovered a mere 30mins after uploading their first track to Soundcloud), London-based band The Wandering Hearts had a whirlwind 2018. They won the coveted Bob Harris Emerging Artist Award at the UK Americana Awards before heading out on a sold-out album tour.

After being personally invited to the US by music legend Marty Stuart, The Wandering Hearts became the first UK band to debut at two of the most prestigious venues in Nashville – The Ryman Auditorium and The Grand Ole Opry – in the same week. Receiving a rapturous welcome and standing ovations, the band were invited back to the Opry the following week, after a trip to Memphis to support Marty Stuart at Graceland – live recordings from this show feature on the Deluxe album.

A busy summer of UK festivals followed, including Latitude, Black Deer and BST Hyde Park, before the band whipped back to Nashville for Americanafest, then returned home to finish the year with their second sold-out UK headline tour.

Breaking all genre boundaries, The Wandering Hearts didn't set out with a sound in mind and nor do they have one now. They'll take the Americana tag because it encompasses their influences – pop, rock, blues, folk and country among them, filtered through their British roots – but they write songs for fun and that shines through.

"We love a dark lyric," laughs AJ. "We have so many of them that we sometimes play what we call our death set – all songs with sad subject matter like break-ups and dying. Most of them are upbeat, so it's fun, but if you listen closely, you'll hear we're obsessed. Why? Because we enjoy writing about deep feelings but couching them in catchy tunes."
Bobby Bazini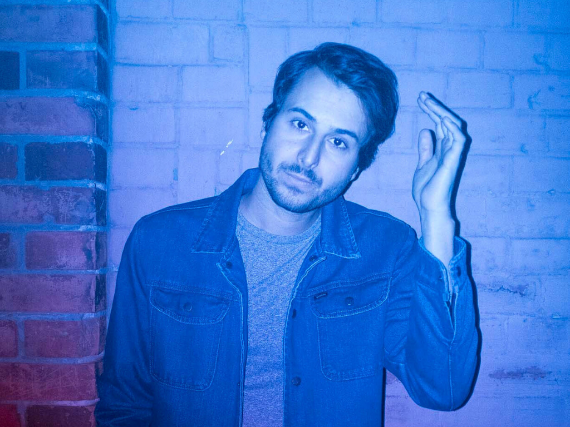 Very special guest Bobby Bazini will be joining The Wandering Hearts hot off the back of his own headling world tour across three continents The multi-platinum, JUNO nominated singer-songwriter has just shared two brand new songs, "Choose You" and "Move Away", via Universal Music Canada, the country's leading music company. The new music is off an upcoming full-length album due later this year. Listen to the tracks HERE
http://bobbybazini.lnk.to/CYMA
"I wanted to put out these two songs together as I think one doesn't go without the other, "said Bazini when describing the journey of creating his latest tracks. "Which might be weird cause they are both so different in a lot of ways," he continued. "One is about love and the other one is about wanting to get out and fulfil your dreams. But if I look back on the last 10 years these two things were always there with me all along. And even through the ups and downs there's absolutely nothing I would change even if I could."
The highly anticipated new music follows Bazini's third full-length album,
Summer Is Gone
which was released to critical acclaim in 2016. Details on the upcoming album will soon be revealed. The Quebec native spent 2019 touring Canada sharing new, unreleased music along with fan favourites. And now in 2020 with an upcoming new album, the singer-songwriter is ready to get back on the road and share the live experience with fans once again.
Roseanne Reid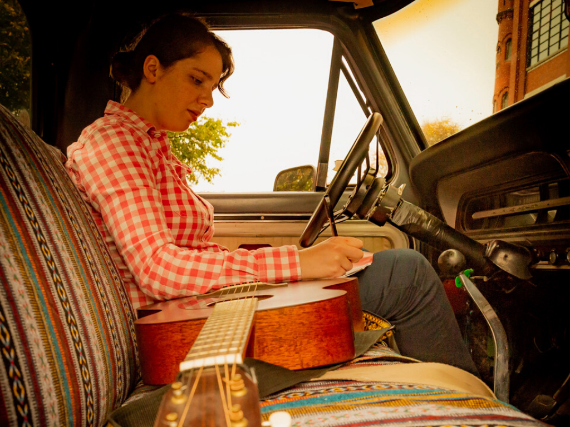 At 24, Edinurgh-based Roseanne Reid has achieved more in her career as a solo acoustic act than most do in a lifetime. Among her admirers is Country Legend Steve Earle, who repeatedly invites her to his annual songwriting retreats in the states. Roseanne's melodic, honest and organic songwriting style allows her to paint pictures that capture the imagination immediately. This innate quality, paired with her distinct smoky vocals, gained her a spot on the Radio 2 Folk Award Nominations 2015 list, for which only four acts from around the country were selected. Appearances on the likes of the Simon Mayo show, along with her enchanting solo performances at venues across Scotland have gained Roseanne a loyal following that continues to grow.

"An outstanding songwriter" – Steve Earle

"Her singing and song craft displays a talent and maturity awesomely beyond her years." - Sue Wilson, The Scotsman
Intimate Candle-Lit Layout on This Show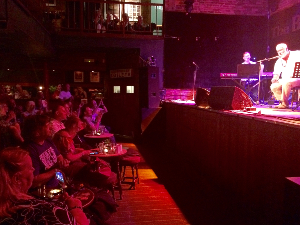 An intimate and cosy layout, with reduced capacity and additional seating for those that like a more relaxed musical experience ~ a chance to sit and enjoy the music in a candle lit setting, up close and personal to the band. Please Note: Sadly seating is not guaranteed and is on a first come first serve basis.