The Hempolics with very special guest Maxi Jazz - Cancelled
Fri 17th Apr 2020
Doors:

7:30 pm

/
Show:

8:30pm
(Showtimes Approx)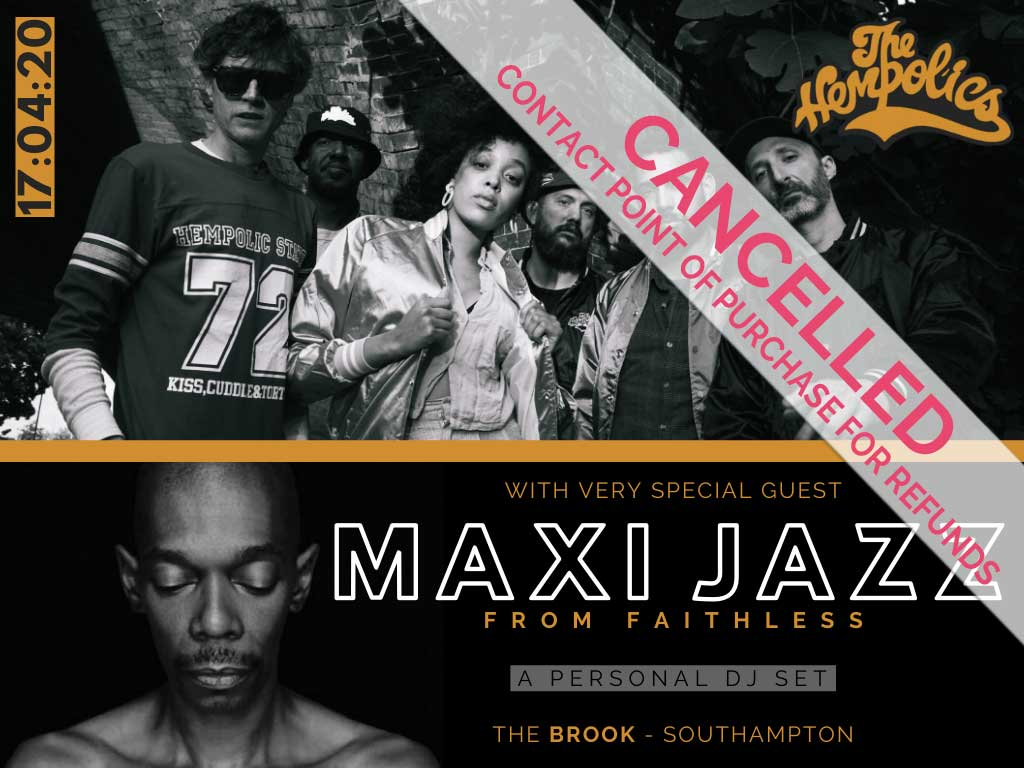 We have been un-able to find a mutually suitable date for this event. If you purchased from the box office - please fill in a contact from on our web-site.

The Hempolics
​"And through the haze there shone a white light, and from that light played sweet sweet music... and to that music... We got high. Much love to the Hemps" - Paolo Nutini
"The Hempolics are the best band in the UK – but nobody knows it yet..." - Maxi Jazz (Faithless)
"Real vintage lo fi reggae inspired soul music for the 21st century city scape people" - DJ Vadim
"Great summer vibes. Puts a smile on my face. And amazing live too!" - Eliza Doolittle
"The best thing I've heard in ages" - La Roux
"Best new reggae band on the planet" - Chris Hawkins, BBC6
"You know a band that you instantly want to hear live. This. Right here." - freshonthenet.co.uk
The Hempolics are out to put those organic rootsy vibes back into music; with their fat radio-friendly hooks, bumping soundsystem bass and a wanderlusty, ineffably real sound all of their own... Over years of recording top international talent The Hempolics enigmatic leader, Grippa Laybourne, has been carefully honing his own masterpiece and selecting a gang armed and dangerous enough to execute it. The Hempolics caused an instant stir with their single Serious which hit number one in the UK reggae charts and was playlisted on Massive Attack's BBC takeover.

Debut album 'Kiss, Cuddle & Torture Vol. 1' erupted on radio with three singles playlisted by BBC6 Music and support from Steve Lamacq, Toddla T, Rodigan & Don Letts to name a few. Liz Kershaw selected the album on her 'all killer, no filler' best albums of the past 30 years and invited the band to play her BBC anniversary show after hearing them smash a live session for Lauren Laverne on BBC6. It's not just on radio that the band have been breaking with album track 'Samurai' synced to the worldwide trailer for Coen Brothers and George Clooney film 'Hail, Caesar!'

Following on from their debut album, 2019 sees The Hempolics release 'Kiss, Cuddle & Torture Vol. 2' which continues their trademark of sounding like the playlist of the attention-deficit generation. Recording underground style throughout the bedrooms and home studios of the band The Hempolics have created an infectious mash-up of Reggae, Electro, Hip-Hop, Soul, Rock and Pop. Although the weather out might be dull London-side it's strictly sunshine vibes, resplendent with huge hooks and festival friendly choruses. These are tunes that people will be bopping to across festivals, clubs and car journeys for years to come.

The Hempolics pedigree recordings are combined with tight as a tick live performances – honed at their own underground club night in London. They are the brainchild of veteran sound engineer and record producer Grippa Laybourne. Core vocalists, the empyreal Nubiya and devilishly dashing Dandelion, combine together impeccably, with Dan's brother Harry sometimes stepping in with his own smooth tones. The rest of the band comprises of deft bassist Lorenzo, Leon King who ranks up there with the finest Reggae/Dub guitarists around and the exceptional Craig Boorman on drums.

Take your eye off The Hempolics at your peril. Ital business!
Maxi Jazz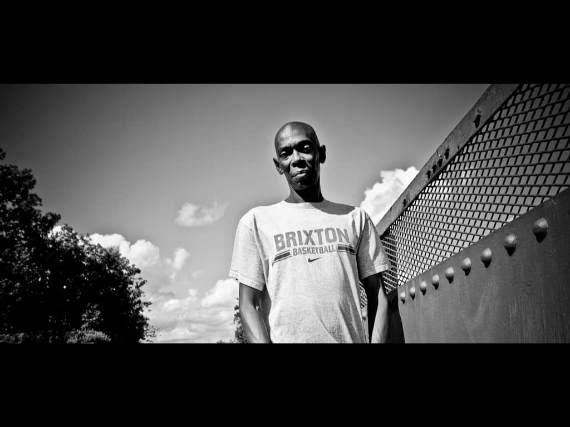 Maxi Jazz began DJ'ing on a sound system in Brixton with his brother and three (bored) music-mad mates. This time Brixton was already home to some very popular "Sounds" so, in a bid to promote his own 'Soul Food Cafe' sound, Maxi worked his way onto the thriving, mid-80's pirate radio scene and in '87 landed the hip hop show on LWR.

Playing hip hop beats on the radio very quickly led to creating them at home, this became something of an obsession. His first rap lyrics were penned in '86 for having fun on the mic at parties, by '91 it had become something altogether more serious. Maxi had, by now formed his own Soul Food Cafe band to interpret his beats in a live setting and soon began working with other diverse artists such as Jah Wobble and Jason Rebello.

He recorded a debut album "Original Groovejuice. Vol. 1 with his band in 1994, just as he was being introduced to future partners, Sister Bliss and Rollo. They were looking for an emcee for a one-off single. Salva Mea was the result. Rollo, impressed with the Buddhist nature of the lyric, invited Maxi to make an album with them. And Faithless was born. Maxi had developed a unique, soulful and insightful rap style that complemented perfectly
the extraordinary music being composed by Sister Bliss and produced by herself and Rollo. The second single, "Insomnia" became a huge worldwide hit/classic and the journey to more hits, six studio albums and more than a decade touring the globe had begun. Maxi quickly forged a reputation as a charismatic and engaging front man, sold out shows all over the world followed and an important (and enduring) bond with his fans was created.

During all this life changing mayhem, Maxi endeavoured to keep his hand in with some other passions, motor racing, DJ'ing and... playing guitar. As Faithless marched on he found himself composing songs on his guitar and, as the stockpile grew, a brand new musical avenue presented itself.

In 2014, Maxi founded his own band, "The E-Type Boys", recording the album "Simple.. Not Easy" to critical acclaim and touring 2015-17 supporting Faithless and UB40. Maxi still loves to DJ and divides his time between that and his beloved new band as best he can. As ever, never resting on his laurels but moving forward, clear eyed and smiling.