Cydonia Knights - UK's Premier Tribute to Muse
Fri 27th Aug 2021
Doors:

7:30 pm

/
Show:

8:30pm
(Showtimes Approx)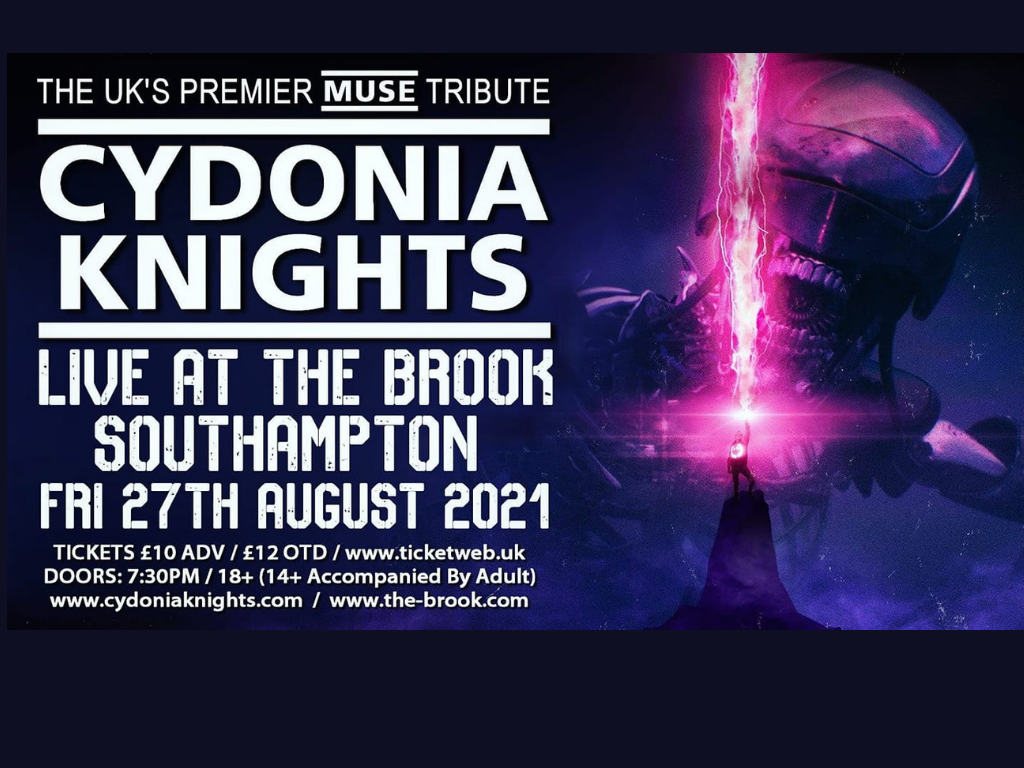 £10 Adv / £12 Door
Cydonia Knights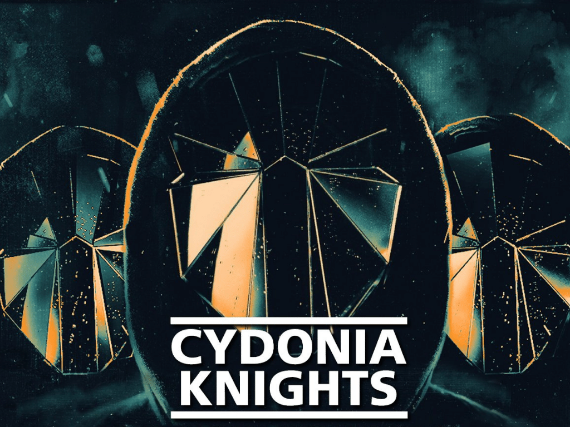 Cydonia Knights are a UK based tribute band to one of the world biggest rock bands 'Muse' who have sold over 20 million albums worldwide & won multiple grammy, NME & MTV live music awards.

Formed by Muse fans, for Muse fans, they have been playing UK music venues & festivals since the beginning of 2015.
Since the start their goal has been to give Muse (& live music) fans exactly what they want from a tribute act, an unparalleled Muse experience as close to the real thing as possible!

Cydonia Kights will be performing a 2 hour set that will take you on an exhilarating journey through your favourite Muse albums from Showbiz to Simulation Theory
'Plug in baby', ''Hysteria', 'Starlight' , Knights Of Cydonia, 'New Born' , 'Darkside', 'Supermassive Black Hole', 'Uprising', 'Reapers' , 'Pressure' & Many more of the best Muse tracks are performed with unprecedented accuracy.

The band has meticulous attention to detail; visually and audibly, they use the same guitars (complete with LED's & Kaoss Pads!) With visuals and the same distinctive sound via use of extensive effects, they have an authentic stage presence & look that Muse fans will love!

Cydonia Knights having recently gone international with their show, have also just been invited back to perform at The Legends Of Rock 2019 Festival after a great reception last year at their debut.

They have also been nominated for The National Tribute Music Awards for 'Best Video Production'
Blink Daze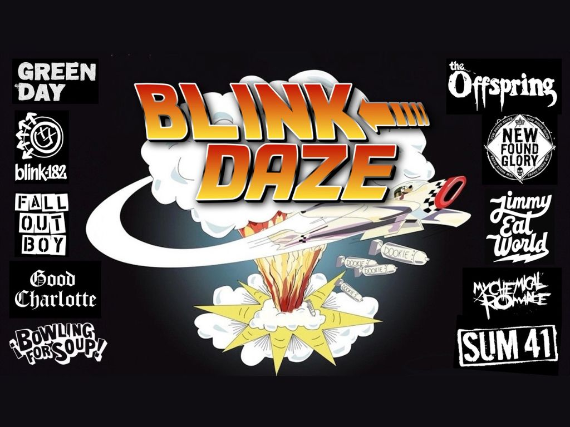 Welcome to Pop Punk Paradise! BLINK DAZE are the ultimate tribute to the legends of Pop Punk. Expect energetic performances of songs by Blink 182, Green Day, Sum 41, Bowling For Soup, Good Charlotte, New Found Glory, Goldfinger, Lit, Weezer, Wheatus and more. All killer, no filler! Each and every BLINK DAZE gig promises high energy and maximum entertainment.
So come and join the POP PUNK PARTY!

Ben Walton Lead Vocals
​Paul Irwin Bass
​Robb Preston Lead Guitar
​Sam O'Leary Rhythm Guitar
​Charlie Carter Drums