By Arrangement with Runway
Lanterns On The Lake
Sun 17th Oct 2021
Doors:

7:30 pm

/
Show:

8:30pm
(Showtimes Approx)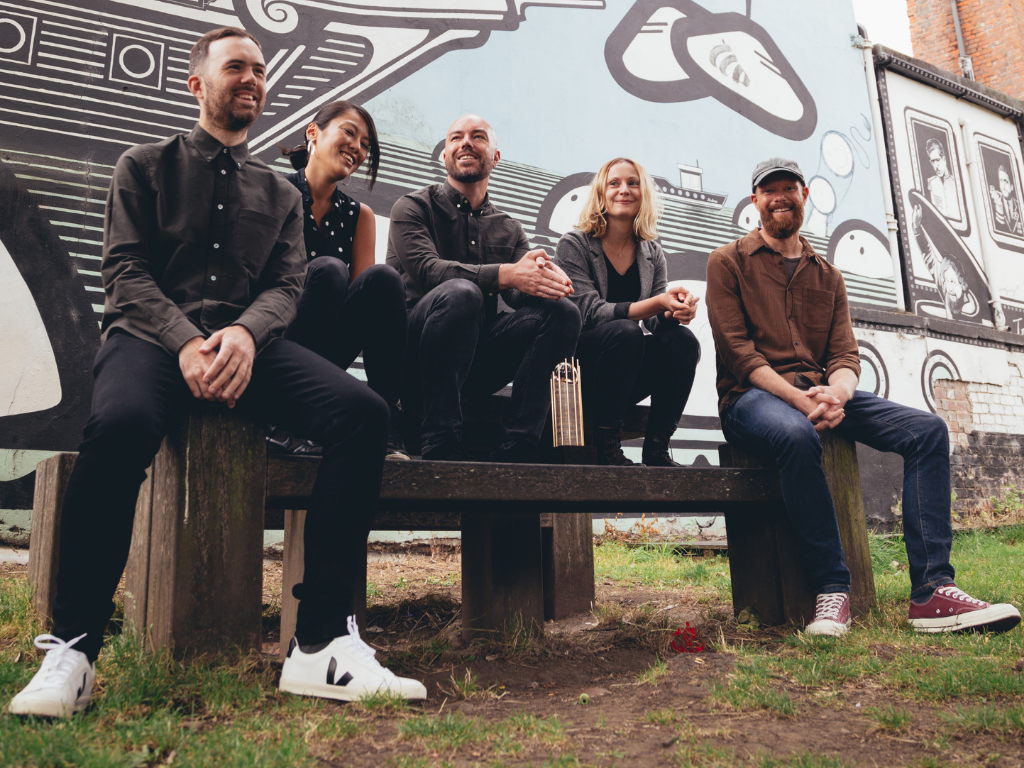 Shortlisted for the Mercury Prize 2020
£14 Adv
Lanterns On The Lake formed in 2008 combining a group of friends who had all played in various bands on the local music scene. ....dreamy, melancholic Indie rock with beautiful layers of texture and celestial melodies that thread around intricate instrumentation.
Lanterns On The Lake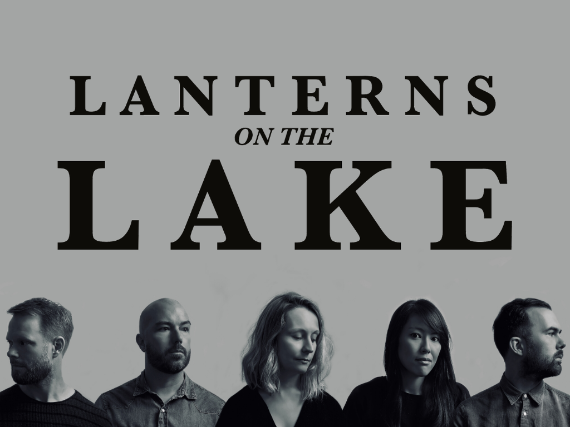 Lanterns On The Lake shortlisted for the Mercury Prize 2020 for their acclaimed album Spook The Herd, released in February via Bella Union. Of being nominated for the award vocalist Hazel Wilde says: "We've always put our hearts into the music we make - but never more so than with this album. We're especially proud of this one. So to have it recognised in this way means more than I can say. With the tours being cancelled and everything being put on hold it was crushing to think that the record could be forgotten about. Then, right when we thought the story was over for this album, it gets nominated for the Mercury Prize. What a beautiful plot twist."

Lanterns on the Lake – Spook the Herd
It's strange – not to mention fundamentally disconcerting - to live through turbulent times. Yet as many feel like the world is slipping out of control, artists are enlivened as they seek to make sense of the shifting sands. Hazel Wilde of Lanterns on the Lake is now a songwriter necessarily emboldened. On Spook the Herd, the band's fourth record, her voice and preoccupations rise to the fore like never before. In tandem, the band break new ground on a set of songs that are unavoidably direct – and crucial.
Wilde does nothing less than dive headlong into the existential crises of our times. Beginning with the record's title - a pointed comment at the dangerously manipulative tactics of ideologues - its nine songs turn the microscope to issues including our hopelessly polarized politics, social media, addiction, grief and the climate crisis.
The world is brought into focus, but Wilde's style is not declarative. She also proves herself a songwriter possessed of a rare talent for finding the personal contours to contemporary issues, fully inhabiting them to make them real. On "Baddies" she sings of the lacerating division in our online spaces with knowing, biting irony as simply commenting deepens the rift. "Blue Screen Beams" is a litany of worries - fallible idols, paranoia and hopelessness, technological distractions worming into consciousness, broken relationships - but finds a steadying refusal to give up hope in the centre of the storm. As she says of her work, the process is "…exploring what it's like to live this point in time - not just as an observer but as someone experiencing it: it's where a personal life and politics are intertwined, because the two aren't mutually exclusive."
Recorded as live where possible, the band's natural touchstones of gauzy dream-pop and monumental post rock still float in the air, but listening to Lanterns on the Lake now feels like actually sitting in the corner of the room as they play. As guitarist and producer Paul Gregory says of approaching a fourth album, "There was a sense of release in terms of what kind of music we felt we could make. The idea of what kind of band you're supposed to be really disappeared. It was great; you felt you could do whatever you like."
Musically, this is a leaner Lanterns on the Lake – at times unusually stark. Their sound has been beautifully winnowed into something more pared back, urgent and direct – in-keeping with Wilde's messages - on an album loaded with songs marked by an arresting intimacy. "Swimming Lessons", first teased as an in-progress idea on Instagram, is writhing and supple as Gregory's arpeggiated guitar dovetails with Ol Ketteringham's pulsating drumming and Wilde's keening vocal. "Every Atom" rides on insistent beats which lay a bed for a warped and playfully robotic guitar line, while "Secrets and Medicine" weaves and lopes achingly, weaving its atmosphere from Spartan means: piano, celestial guitars and diminished brass.
While Wilde pored over the bulk of the songs in isolation before the band developed and finessed them, remarkably Spook the Herd marks the first time the band has left their native Newcastle upon Tyne to record in a studio. Moving to Distant City studios in Yorkshire, where Joss Worthington engineered the album, shook up comfortable mindsets. Wilde admits: "We are a pretty insular band in how we work, and trusting other people enough to allow them to get involved is not always easy for us." Yet once recording began, any trepidation was swept away. The band barrelled through sessions, finishing the record in just three weeks.
This uncovers the threads of a long-term musical understanding that Wilde, Gregory and Ketteringham share, and it's invigorating to hear them regathered. Lanterns on the Lake, completed by bassist Bob Allan and viola player Angela Chan, have always known how to cannily manipulate texture and space. But rarely before have they captured such sheer presence. Stripping layers away, unearthing their essence, proves to be a new alchemy as their sound is writ large at its boldest – and its simplest.
Yet Wilde's romantic streak is still the record's beating heart. It can be a characteristically dark one, as in the obsessed narrator of "When it All Comes True", or its counterpoint in the last-night-on-earth abandon of "Before They Excavate". Mining emotion in our fractured times unearths an inescapable truth: despite our seemingly myriad differences, all we have is each other. It's a hopeful beam of light shone into the darkness, and balances the cynicism and dread elsewhere. As stately drums thud and guitar feedback wails and roils and rises around her on closing track "A Fitting End", Wilde sings - almost presciently - "What a die-for moment this turned out to be." Spook the Herd contains plenty such moments to discover and savour.

"With this brave, political LP, Lanterns On The Lake have found their time… Hazel Wilde's words are clear, emphatic and beautifully sung… The songs are shimmering and sharply defined; infused with melody and searing musical ideas." MOJO – 4 stars ****

"It's reassuring to know that raw beauty can still be found within the groove of vinyl, of which this Newcastle band's fourth LP provides rich evidence." Record Collector – 5 stars *****

"A glorious shot of potent romanticism… While the songs are Lanterns' leanest yet, fusing dream pop melodies with Paul Gregory's soaring post-rock guitar, it's Hazel Wilde's lyrics that quicken the pulse. If we are sleepwalking towards apocalypse, Lanterns are here to sing us out in style." Long Live Vinyl – 9/10

"Succeeds in painting atmospheric images, with elliptical poetry set against dreamy, FX-laden guitars, twinkly pianos and jagged beats… Lanterns On The Lake can be quietly magnificent."
Uncut

"Poised, rising and falling soundscapes… From the yearning Every Atom to the bittersweet Baddies, every track trembles with individual intensity… A Northern powerhouse." PROG

"Mesmerising… There is an extra urgency and bite on the fourth album from a band that commonly trades in hazy loveliness… It gradually reveals itself to be rather wonderful."
The Sun – 4 stars ****

"A masterpiece… This album is all the proof you needed that their excellence was staring right at you all along, you just failed to truly see it." Music OMH - 5stars*****

"Musically elegant, emotionally eloquent, and absolutely vital." The Line Of Best Fit - 9/10

"A fitting record of our times." GodIsInTheTV - 9/10

Wyldest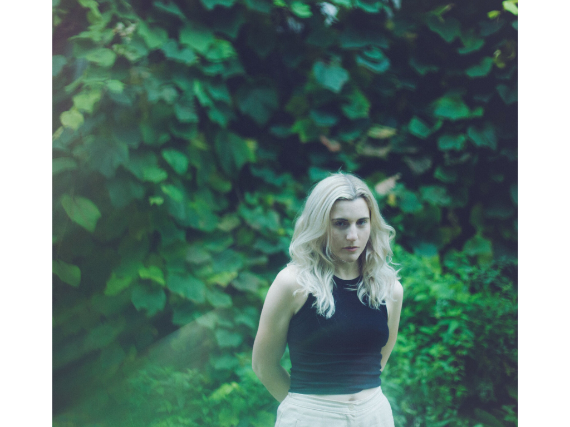 The musical evolution of Zoe Mead, aka Wyldest, has been a slow but steady one – a mix of deliberate exploration, a natural shifting in taste, and a certain virus twisting her arm. After recording drums for 20 songs touted for her second album - Monthly Friend - last February, the impending lockdown then took studio time off the table.

"Firstly I entertained the idea of mixing it myself and then sort of laughed it off," Zoe reflects. After spending the isolated summer of 2020 mixing music for some friends confidence then came, empowering her to finish the album herself, completing her bloom into an entirely self-sufficient musician, songwriter, producer and mixer.

Wyldest's debut album Dream Chaos, released in 2019, was a swirl of dream-pop and shoegaze, with sweet melodies bathed in reverb, recalling the likes of Warpaint and, on the heavier end, My Bloody Valentine. The album was then re-worked for a stripped-back version - Redream Chaos - last March, and this aesthetic carries through to Monthly Friend while being pushed further along. "I was hell-bent on removing the reverb," Zoe says of her approach to Monthly Friend - her sophomore record due 28th May via Hand In Hive (A.O. Gerber, Blackaby, Swimming Tapes), longing for a more intimate sound akin to her influences at the time, such as the tender songwriting of Elliott Smith and Phoebe Bridgers.

Of the new record Zoe says: "Monthly Friend is a concept album in its entirety, with themes relating to womanhood, the physicality of it, the different ideas around it and its limitations and advantages."

Across the ten-track record, tales of insomnia ("Beggar"), empowerment ("Hollow"), apocalyptic visions ("Glue") and the abusive relationships women are often subject to ("Heal") are transmitted via intimate indie rock that shifts her sound to new places while keeping elements of the ambient, soundtrack-style dream-pop she presented on her debut. Time spent writing and recording with Bill Ryder-Jones, who's unmistakable tones can be heard on "Buddy" and "Monthly Friend", also helped shape and inspire a record which pulls on a diverse range of influences and inspirations.

She stresses that the new album is far from the end of her evolution, too. Fast becoming an all-encompassing and ever-changing singer-songwriter, Zoe calls herself an "experimenter," and plans to explore different nuances with each subsequent release. Alongside her work as Wyldest, she's also quickly making a name for herself as a composer of soundtracks, working with award-winning filmmaker Laurie Barraclough on his 2020 short film Birdwatcher and an upcoming release titled Hey, Ma.

Anchoring all the experimentation that has come so far, and that which will follow, is an honesty and openness in her songwriting. "I just want to be honest now," Zoe says. "I think I used to have something of an ego to maintain, a desire to please, and be 'cool' maybe. Now I spend most of my days in tracky b's, braless, I havent shaved my armpits in about a year, so perhaps that's why my ego has disintegrated almost completely."

While Monthly Friend is a self-contained concept album about the joys, woes and confusion of femininity and womanhood, it's also a next step in the growth of a singer-songwriter who refuses to be pinned down by genre labels or traditional categorisation. While the lockdowns have taught her how to mould a slick, affecting indie rock album from start to finish and become a self-sustainable artist, it's also stripped her of any artistic facade, leaving behind just an honest approach and an unyielding desire to explore. No-one - least of all Zoe - knows where she might travel next, but the excitement lies therein.