Not to be missed!
Smoove & Turrell + Soul 45
Fri 5th Aug 2022
Doors:

7:30 pm

/
Show:

8:30pm
(Showtimes Approx)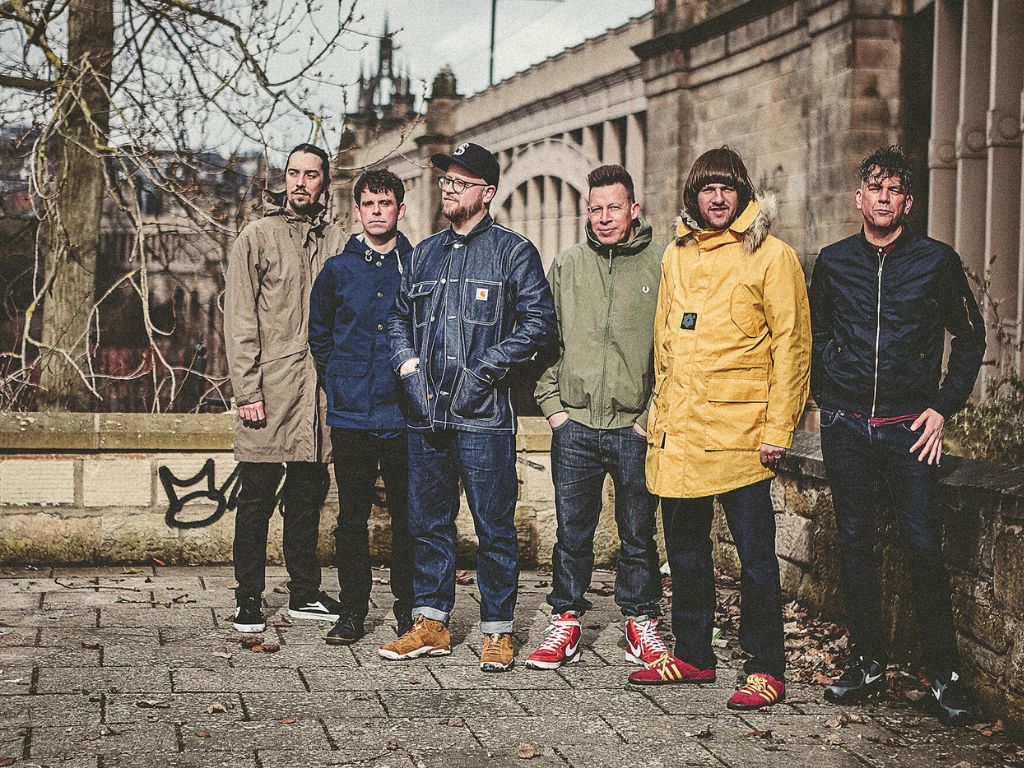 £15.00 Adv / £18:00 Door
Back by very popular demand Newcastle's finest. British soul and funk band hailing from Gateshead. They play a style of music they describe as "Northern Funk" - a contemporary fusion of funk, soul, northern soul, hip-hop and electronica. Their rise through the ranks of British soul has been nothing but unstoppable.

Smoove & Turrell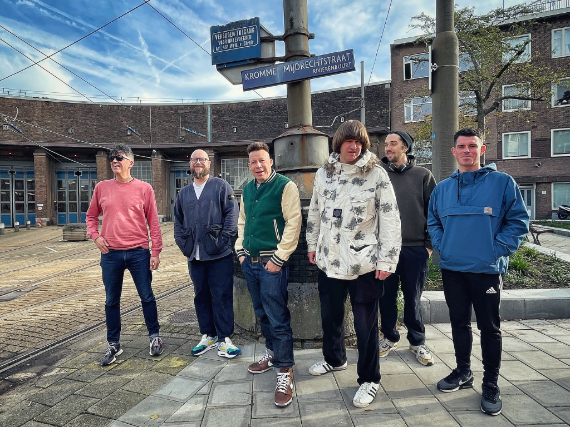 THE STORY OF SMOOVE & TURRELL BEGAN IN THE POST-MILLENNIUM NORTH EAST OF ENGLAND WITH A GROUP OF WORKING-CLASS LADS AND A SHARED PASSION FOR SOUL…
Smoove had met keyboardist Mike Porter through the local music scene in Newcastle and recruited him for his 'Smoove Live' project for the label Acid Jazz. Around Mike's house one day they overheard a neighbour singing sublime melodies in his garage with friends which turned out to be none other than a young John Turrell practising in a band called 'The Stevies'. After a couple of further sessions 'scouting' him they finally knocked on the door and had a chat and hit it off straight away.
A man of many facets, John Turrell was a skilled carpenter, working and teaching the trade to apprentices at a local college as well as his musical endeavours. After the trio performed several gigs together with various other guest musicians it was agreed they would create some new material and so they started to write and arrange a clutch of tracks that Smoove would record and produce.
Their first track was the now classic 'I Can't Give You Up' recorded at Mike Porter's house as his Hammond Organ was immovably wedged in his utility room! If you listen closely to the (now extremely expensive) original 7-inch recording released on the German label Club Tikka you can still hear Mike's mum retrieving a pack of peas from the freezer… The track was so popular in the underground Mod and Northern soul scene all initial 500 pressings of the record sold out, resulting in online bidding wars, with the record going for as much as £160.
The first few tracks were received with a rapturous response and their newfound northern soul style demanded that a Smoove & Turrell live band was formed so they swiftly filled out their ranks with a crack team of like-minded Geordie musicians. Now as a full soul band they were creatively allowed to really stretch their legs both live and in the studio and their debut, Antique Soul was released in 2009 on Jalapeno Records.
It was in fellow soul head Craig Charles that they found their first radio champion as he supported them heavily on 'The Craig Charles Funk & Soul Show' which was a kick-starter for their assault on national radio eventually landing Radio 2 record of the week twice and a playlist on 6 Music.
By the time their second album – Eccentric Audio was released the band had already been touring far and wide building up a loyal fan base helped by continued support from the radio which culminated in two playlists and a New Year's Eve live session on Radio 2. With two critically acclaimed albums under their belts and word starting to spread across the pond to America – S&T tracks were used on TV shows, feature films and an ABC network primetime ad campaign, as well as in video games such as The Crew. KCRW in LA put Hard Work in their coveted Today's Top Tune slot further exposing the band to west coast tastemakers and the boys becoming unlikely darlings of the US sync business.
Sticking to their roots and keeping a close relationship with their fans was always a key driving ethos behind the crew. By their Broken Toys album, their extensive touring and appeal across borders was recognised by BPI as they were awarded Music for Export Growth Scheme funding to assist with an extended touring schedule. This 'get in the van and play the show' willingness has built up one of the most loyal fan-bases in the industry today, proven when the boys were invited to play Canadian Music Week and crowdfunded the costs to take them there in just a couple of days.
Album number four Crown Posada was released in 2016, with the whole band involved in the writing process. An album which infused their northern soul and funk style with early electronica influences, rock, pop, disco and jazz whilst still maintaining the signature S&T sound.
Socially conscious lyrics are very much a centrepiece of the themes explored on the likes of 'Beggarman' and 'Money'. Highlighting the divide between the rich and the poor and offering an insider's look at what it's like to grow up, live and raise a family in the North East. 50 days Of Winter, in particular, offers a bleak picture of the isolation that can strike when life on the road stops and real life kicks in.
As always though with Smoove & Turrell the highs and the lows of life are represented and the hard time realism of some of the lyrics is tempered by the irrepressible dancefloor euphoria of others.
2018 saw the Georgie soul crew return with a stunning fifth album Mount Pleasant, after the success of Crown Posada, which gave the band multiple BBC Radio 2 playlists and 6 music spins.
2019 will see the band celebrating 10 years in the business with the release of 'Solid Brass – 10 Years of Northern Funk' a retrospective of the biggest tracks from their blistering live shows with the added bonus of two new tracks – 'I'm A Man' and 'Give It Back'.
Smoove & Turrell will tour 'Solid Brass' throughout 2019 and the band's label Jalapeno will mark the occasion with a limited edition double LP vinyl release.
Soul 45 DJs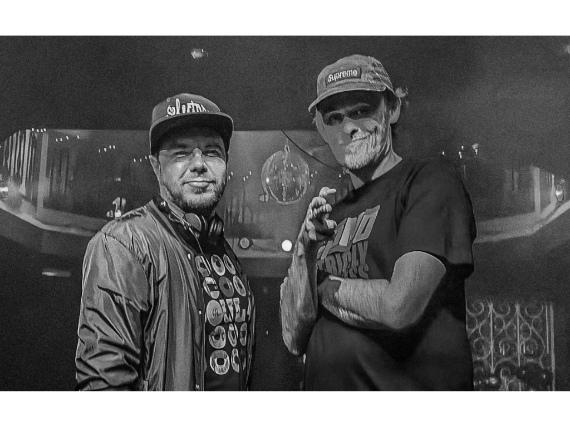 "There's nothing like the depth, detail and sonic impact of a good vinyl record" say the SOUL 45 DJs (Mark James & Neil Walters), and they should know, they have been championing the 45RPM/ 7" vinyl format for the last 4 years in Southampton and at their SOUL 45 club nights. Everything from classic Motown sounds to raw Soul, heavy Funk, Disco, Boogie and B-Boy Breaks, Roots Reggae, modern day releases and some golden Hip Hop thrown in for good measure – and keeping with the perspective of the old-school, few things are as fabled as the practice of collecting and spinning 45s. Smaller than a 12-inch record, but larger than a compact disc, 7-inches might be outdated technology but pack a lot of punch with a rich warm sound.

It's not about dj technique, it's about great taste and their growing reputation for dance parties has brought them sets alongside local and international acts alike, including Trojan Sound System, Eddie Piller, Public Service Broadcasting, Craig Charles, Don Letts, Hannah William & The Tastemakers, Charley Macaulay, Freddie & The Freeloaders, Black Cat Boppers, Mayfield, DJ Format, Mr Thing, New Street Adventure and the legendary Afrika Bambaataa among others.

Soul 45 dj sets are a refreshing hot alternative to the Top 40, new dance-trends and other cookie-cutter nights out and most defiantly a unique music experience you can't find anywhere else on the southcoast.