A Kluster of Kats
The Polecats & Black Kat Boppers
Sun 17th Jul 2022
Doors:

7:00 pm

/
Show:

8:00pm
(Showtimes Approx)
£13 Adv / £15 Door
The Polecats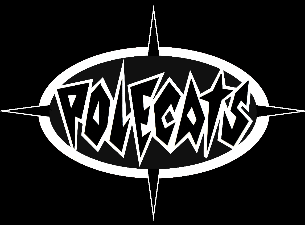 The line up, unchanged since 1982, featuring Boz Boorer, Phil Bloomberg, John Buck and Tim Polecat, still perform their UK chart hits "Rockabilly Guy", John I'm only dancing", Jeepster" and "Make a circuit with me" along with tracks from their 4 studio albums.
The Polecats formed in 1977. The original line-up was Tim Worman (a.k.a Tim Polecat, vocalist), Martin "Boz" Boorer, (guitarist and vocalist), Phil Bloomberg (bassist), and Chris Hawkes (drummer), who originally played under the name "Cult Heroes." Finding difficulty persuading promoters to book them on the rockabilly circuit with a name sounding "too punk", they adopted Hawkes' suggested band name The Polecats. Hawkes was later replaced by Neil Rooney.
The band were first signed by the fledgling British rockabilly record label Nervous Records, and recorded their first single "Rockabilly Guy" at Guitarist Alan Warner's "Lane Studios" in 1979. Formerley with the hugely successful "Foundations" band Warner toured and recorded with the Polecats for about a year.
In 1980 the band signed to Mercury Records, and released their most successful LP, Polecats Are Go! They had UK chart success with a David Bowie cover "John, I'm Only Dancing", a reworking of "Rockabilly Guy", and another cover version of the T-Rex (Marc Bolan) song "Jeepster". In 1983, they hit the charts in the United States with their song "Make a Circuit With Me." Shortly after this, John Buck replaced Neil Rooney on drums.
Boz Boorer left the group to work as a guitarist, musical director, and co-songwriter with Morrissey, but led a Polecats reunion in 1989, which produced a live album and a new studio set. Raucous Records released a compilation album of Boz Boorer's work entitled Between The Polecats in early 2001.
Tim Polecat moved to Los Angeles, California and formed the band 13 Cats with drummer Slim Jim of the Stray Cats, stand-up bassist Smutty Smith of The Rockats, and guitarist Danny B. Harvey of The Swing Cats. Their album 13 Cats is available on Cleopatra Records. Tim Polecat also works as a successful art director and production designer for film, commercials, and music videos. Musically, Tim Polecat also continues to work as a film composer and solo singer-songwriter and is currently touring the US with Slim Jim Phantom as "The Whammy!!"
Phil Polecat continues to play with The Polecats, Katy Prado & The Mamboleros, Trio Farouche and as a session musician.
In November 2006 frontman Jarvis Cocker of the British band Pulp, along with bassist Steve Mackey, released a 2-CD compilation album, The Trip, which features a wide selection of tracks by artists as varied as The Fall, Gene Pitney, The Beach Boys, The Everly Brothers, Dion, Sonny Bono plus The Polecats with their hit "John, I'm Only Dancing".
Black Kat Boppers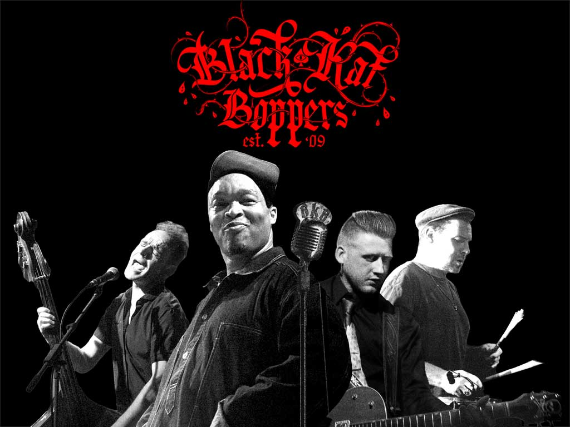 Hot Boppin, Groovin' 4 piece group playing rockin, roots music with a Guitar, Double Bass & stand up Drums
Black Kat Boppers hail from down on the South Coast Water Way in Southampton and are 4 fellas who love to play hard boppin', jump up, rockin' blues, dance music.
"With The Black Kat Boppers you get to immerse yourselves in that rockin' feelin'. Think of us as 'rockin the blues' if you must, cos that's the way we roll!" – Roy Phillips
Black Kat Boppers formed In Dec 2009 after some chance meetings, speculative phone calls and a little bit of fate. A shared love for rockin' roots music was clear and they haven't looked back since. There's been triumphant performances at Glastonbury, Port Eliot, Bestival & Hyde Park (with Blur & The Specials). They've rocked Notting Hill Carnival, Rockabilly Rave & Latitude, not to mention performing a memorable set with Florence and The Machine at Bob Geldof's 60th birthday party. They've been joined on stage by Damon Albarn as well as working with him in the studio and have regularly had Clash legend Paul Simonon playing with the band. Paul Simonon, who has been a great support to them, also appears on their debut album "Boppin Atcha" and has done the sleeve artwork. The album is released on Foot Tapping records in September 2013.
Right across the board people seem to be lovin' it – young, old, stupid, clever, hippies, punks, students, drop outs, mums, dads, drunks, weirdos, ravers, strippers, rockers, mods… Everybody loves that raw sound!!!
Gaz Mayall declared "I've seen hundreds of rock n roll bands and The Black Kat Boppers are right at the very top!!".
"When I first saw The Black Kat Boppers I was sat on a hill at a festival and could hear this music in a tent that literally grabbed me by the lapels and dragged me in" – Paul Simonon (The Clash/Gorillaz)
"Wow those boys can really play" – Damon Albarn (Blur/Gorillaz)
"Really rebel rousing music" – Bono