Feat Sean Mulvihill - the worlds No 1 Bon Scott
Dirty DC - Sold Out!!
Sat 1st Oct 2022
Doors:

7:00 pm

/
Show:

7:30pm
(Showtimes Approx)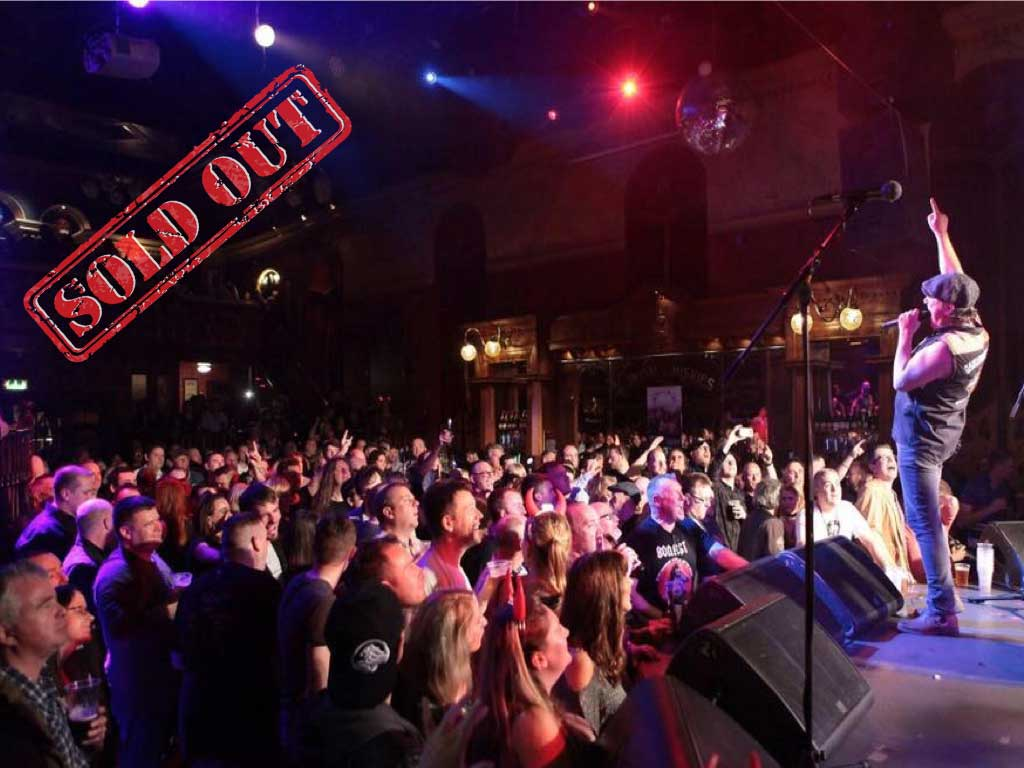 £17 Adv / £20 Door
Dirty DC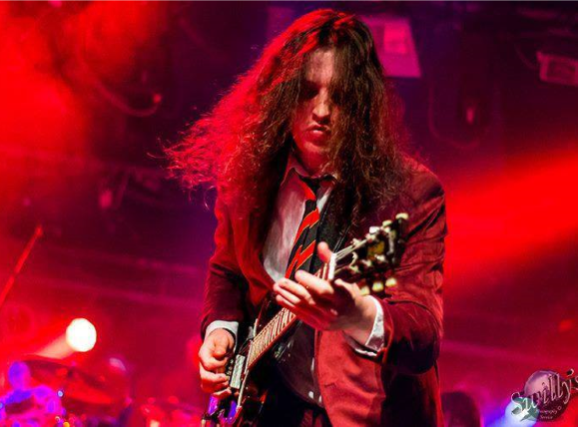 We are DIRTY DC.
Dirty DC was formed in 1998 and have played throughout the UK, Ireland and Europe. They quickly made a strong reputation amongst the serious die hard AC/DC fans. Dirty DC have always been renowned for their heavy stage presence, authenticity and most important the delivery of the music AC/DC has become so famous for.
Dirty DC have seen some line up changes over the years but their attention to detail has always remained accurate to the band they portray. Now in early 2017 Dirty DC have just made a new and exciting line up change but still promise to deliver that accurate AC/DC experience the fans have grown to love over the years. Chris who has been playing Brian Johnson for many years has decided to stay as lead singer, Colin is still laying that perfect Cliff bass line and Steve Wilson has returned after a 12 month break as Malcolm on rhythm guitar, new to the line up playing drums is Connor who is a fantastic and highly talented drummer and finally current Dirty DC member James has moved from rhythm guitar to playing the Angus' role on lead. James is a well established guitarist that has played in the USA with former Ozzy Osbourne bass player Rudy Sarzo, Whitesnake drummer Brian Tichy on the Randy Rhoads remembered tour. More importantly James has now returned to the role he is best suited to, James has played Angus for tribute bands before and is back to the role he knows and loves.
Backwater Roll
BLUES MAGAZINES - Backwater Roll have been in the UK's Two Biggest Blues Magazines, Blues in Britain and Blues Matters many times including The Legendary German online Magazine ROCKTIMES.DE BLUES which showcased a review of one of the gigs from their Tour throughout Holland at the Famous Bluesmoose Cafe, Backwater Roll have had lots of reviews of some of the biggest festivals and blues Clubs of the British Blues Scene, They continue to grow and play more and more iconic venues and festivals.
POLLS – They reached number 5 in the IBBA's most played album on the blues radio shows in the first month of the release of the their Highly acclaimed Live Album, Backwater Roll - Live at The Platform and secured an ongoing position of number 25 over a 3 month period.
NEW & CURRENT CD's – coming soon- The 2nd Live Album featuring special guest Jon Amor as a bonus album for blues fans everywhere! and their first all original Studio Album expected early 2018
RADIO/TV AIRPLAY – BBC Radio and all 50 + of the IBBA RADIO SHOWS, i TUNES POD CAST INTERVIEW AND FOOTAGE FROM BLUES MOOSE CAFE IN HOLLAND
PRESTIGIOUS GIGS & FESTIVALS – Skegness, Victorious, headlining The Borough blues festival in Wales, Colne Blues Festival, Cafe De Klomp Summer Festival in Holland, with too many more to list! They have shared the stage and opened individually and collectively for many big names such as, ERIC CLAPTON, ERIC GALES, THE HOAX, JON AMOR, AYNSLEY LISTER, DEBORAH BONHAM, MICHAEL KATON, POPACHUBBY, MATT SCHOFIELD, OLI BROWN, VIRGIL & THE ACCELERATORS, IAN SIEGAL,THE NIMMO BROTHERS, JW JONES, PAUL LAMB & THE KINGSNAKES, THE BILLY WALTON BAND and The incredible ex FABULOUS THUNDERBIRDS guitarist KIRK FLETCHER.