Tickets Go Live Friday 20th May @ 10am
Katchafire
Wed 29th Jun 2022
Doors:

7:30 pm

/
Show:

8:00pm
(Showtimes Approx)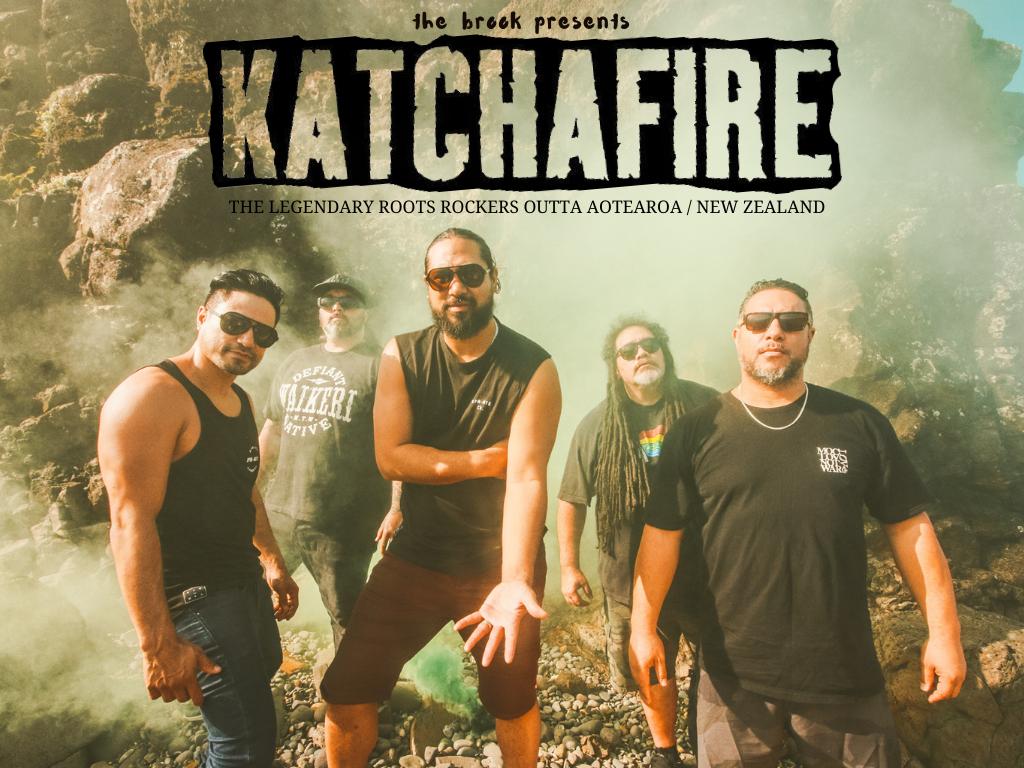 Roots reggae with an R'n'B and funk rub, uplifting vibes!
£18.50 Adv / MOTD Door
Calling all fans of Fat Freddy's Drop!! If you missed these guys 5 years ago at The Brook, you will need to hear them live through our new sound system!

Katchafire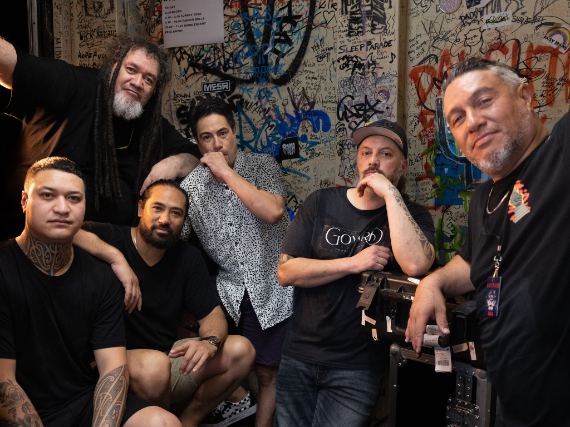 Hailing from Kirikiriroa in Aotearoa (Hamilton in New Zealand) KATCHAFIRE have become a global roots reggae phenomenon. The all Maori reggae band bring their pure classic sound to music lovers worldwide delivering one of the most authentic Reggae shows around today. They didn't come from privilege, they didn't have famous parents; they were ruff n tumble youths who had their lives changed by reggae music who have grown into humble husbands and fathers still finding joy spreading the love all over the world.

KATCHAFIRE have created a universal vibe, crafting their sound from the foundations of classic roots reggae with an R'n'B and funk rub, fusing modern dancehall and with slinky pop, cool grooves and uplifting vibes.

With five successful studio albums, multiple awards, platinum sales, high-selling singles and a massive fanbase selling out shows around the world, there is no stopping the 'Fire!

Speaking of their latest release, Leon Davey, Katchafire - "This song to me, is my finest work and a true labour of love.
If I was to ever pick one of my songs that represent me, who I am, and what I stand for, it would be 'Whaingaroa.'"


"And as I sit here with my Bose headphones wrapped around my head there's a party going off between my ears as this amazing band from "The Land Of The Great White Cloud" rocks steady and I wonder if the majestic islands nick-name refers to a weather occurrence or the fact they must have some realy irie Kaya down under. Somewhere Bob Marley is bobbing his natty dread head up and down dancing to "Legacy" stoked on the riddim's he has inspired his spawn like Katchafire to bring forth to the world." Eastern Surf Magazine, USA

"the musicianship and stunning playing on this album are so superb. Years of touring have pushed this band beyond a simple party crew elevating them to the highest level. Every song on this album is an instant classic. This band is and will continue to be revered taonga." 13th FLOOR Magazine, New Zealand

"In LEGACY, Katchafire manages to combine a wealth of influences into something unexpectedly singular, making the album a wonderful discovery while challenging expectations within the songs themselves, which will impress longtime fans or first-time listeners." Top Shelf Reggae, USA

"What I love about the fifth KATCHAFIRE album LEGACY is that whilst sticking heavily to their reggae roots they also
seamlessly blend genres like RnB, Jazz, Pop-rock, Big-Band, disco, funk and Soul throughout only 12-tracks.
This album showcases how incredibly versatile these guys are and I can only imagine what a live show would be like......" Amnplify Mag, Australia

"The band has matured into one of the most cherished, original live reggae bands in the world."
THE BRAG (Australia)

"They were smiling and dancing on stage in such purity that you couldn't help but move your body. Everywhere I looked people were dancing… it was impossible not to get pulled into the jams." SHOWSIGOTO.COM (USA)

"Katchafire just keep coming up with goods. Their songwriting ability over the years has become second-to-none and time has allowed them to develop older songs to a point of perfection." ARTSHUB (Australia)

"The crowd reaction indicated that almost every song played was a crowd favourite in itself."
FASTERLOUDER (Australia)

"The band's energy was consistently through the roof, making it impossible not to get lost in the music. They had everyone in the room skanking to the riddims (or at the very least, bobbing their head to the beat)."
TOPSHELFREGGAE (USA)

NEW ZEALAND ROOTS REGGAE LEGENDS KATCHAFIRE'S LEGACY CONTINUES INTO 2022
Bare Jams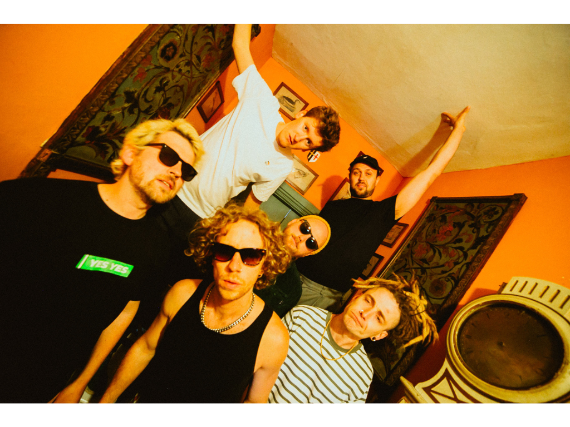 Bare Jams capture the sounds of that one summer you'll never forget. The six strong collective come together to blend a tight fusion of genres, seamlessly mixing flavours of pop, reggae, dub, soul and rock into a unique, collaborative sound. This sound is delivered with exuberance and relentless energy, creating a stage presence radiating love and good times. An energy allowing them to find new fans wherever they perform; from support tours opening for the likes of The Wailers, Ocean Alley and La Pegatina to the dozens of EU & UK festivals they played over the last years.
Never losing this joie de vivre, Bare Jams' multifaceted lyrics offer insight into a journey of highs and lows, struggles and triumphs; their veiled metaphors provide listeners with the opportunity to find solace in their own interpretations of the words, coupled with a solid backbone of eternal optimism which is delivered by the grooves and horn lines. This eternal optimism is at the heart of new single Little Bit: "no longer looking over my shoulder, but life goes on and…"
Life is indeed going on for Bare Jams. The band are back on the road headlining their own club shows around the UK & EU and have a busy summer of festivals ahead of them. They are expected to drop their new single 'Roll With It' in July.