Vinilo Record Store Presents An Intimate Outstore:
Kodaline - Our Roots Run Deep - Southampton Outstore - POSTPONED New Date TBC
Tue 27th Sep 2022
Doors:

7:00 pm

/
Show:

8:00pm
(Showtimes Approx)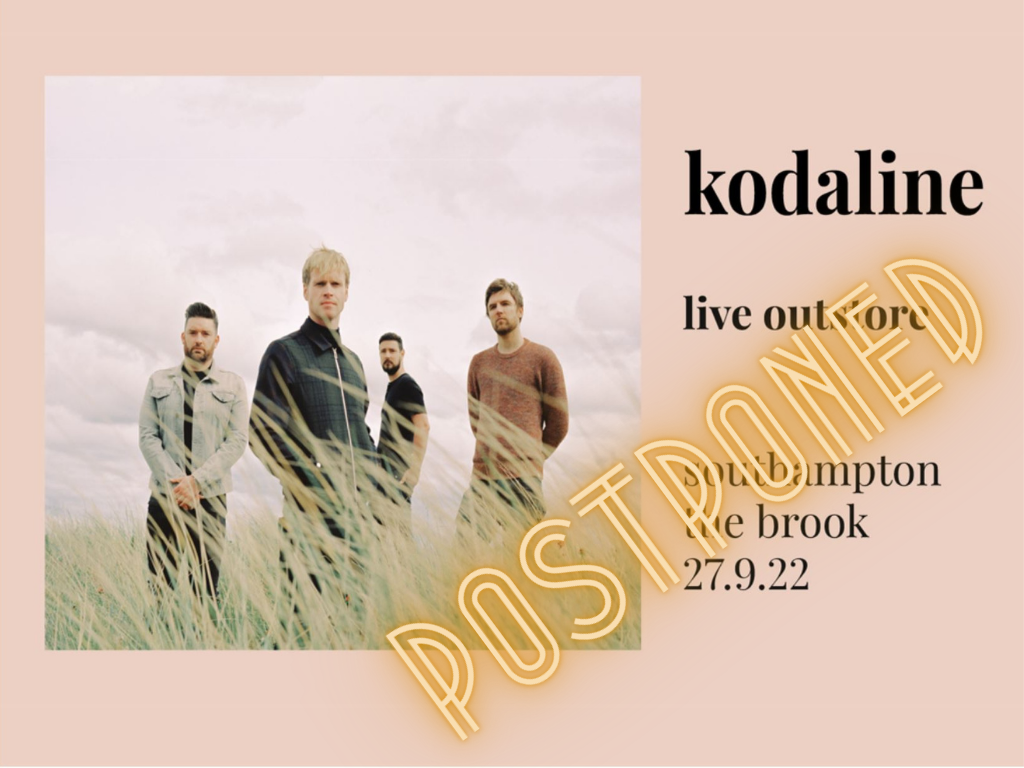 Our Roots Run Deep - Southampton Outstore
Various Packages Available
Unfortunately due to a sickness in the band this event is now postponed and the date moves to TBC

We are working with the artist and their record label and as soon as we have a new date we will notify you all.

Please see the following message from the band:
We are very sorry to announce that our show in Margate tonight and Southampton tomorrow are going to be postponed due to Steve being too ill to perform.
We apologies for any inconvenience cause, we are working with our team to get both dates rescheduled ASAP including the Kingston show.
As always refunds are available from point of purchase. Thanks for understanding and sorry once again. ❤️ VJSM

Outstore Terms & Conditions - Please read these. Stage 8pm - 8.45pm

All tickets are sold through Vinilo Records. None are sold though The Brook.
Kodaline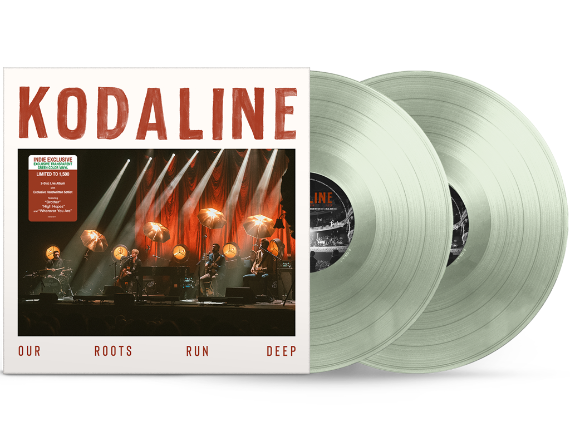 When Kodaline stepped on stage at Dublin's cozy, sold-out Olympia Theatre in early March 2022, vocalist/multi-instrumentalist, Steve Garrigan; bassist/vocalist, Jason Boland; guitarist/vocalist, Mark Prendergast; and drummer/vocalist Vinny May felt a deep sense of renewal, of their friendship, their brotherhood, and their musical community.

The beloved Irish quartet also felt a sense of release. Two years of pandemic-related separation, from each other, and the audience they had meticulously built since 2011, had underscored how essential that symbiotic relationship really is.

It's that sense of release that permeates Our Roots Run Deep, Kodaline's brand-new, stripped-down, 17-track live album and Fantasy Records debut, due October 14th, 2022.

"This album is something we've wanted to do for a very longtime, it's also something entirely new to us," explain the band. "It's a stripped-down acoustic show with no click, which basically means, it's very raw and unfiltered. We wanted to try and capture the energy and atmosphere of the night as best we could. It was an intimate show recorded in one of our favourite venues in the world, in Dublin City at home in Ireland. We hope you enjoy it as much as we enjoyed playing it."

Our Roots Run Deep is a spectacular showcase for the purity of their artistry and the profound musical impact they've had on a generation. Their next step is around the corner, till then, this is Kodaline—unguarded, simple, essential.