R.E.M. by Stipe
Fri 28th Apr 2023
Doors:

7:30 pm

/
Show:

8:40pm
(Showtimes Approx)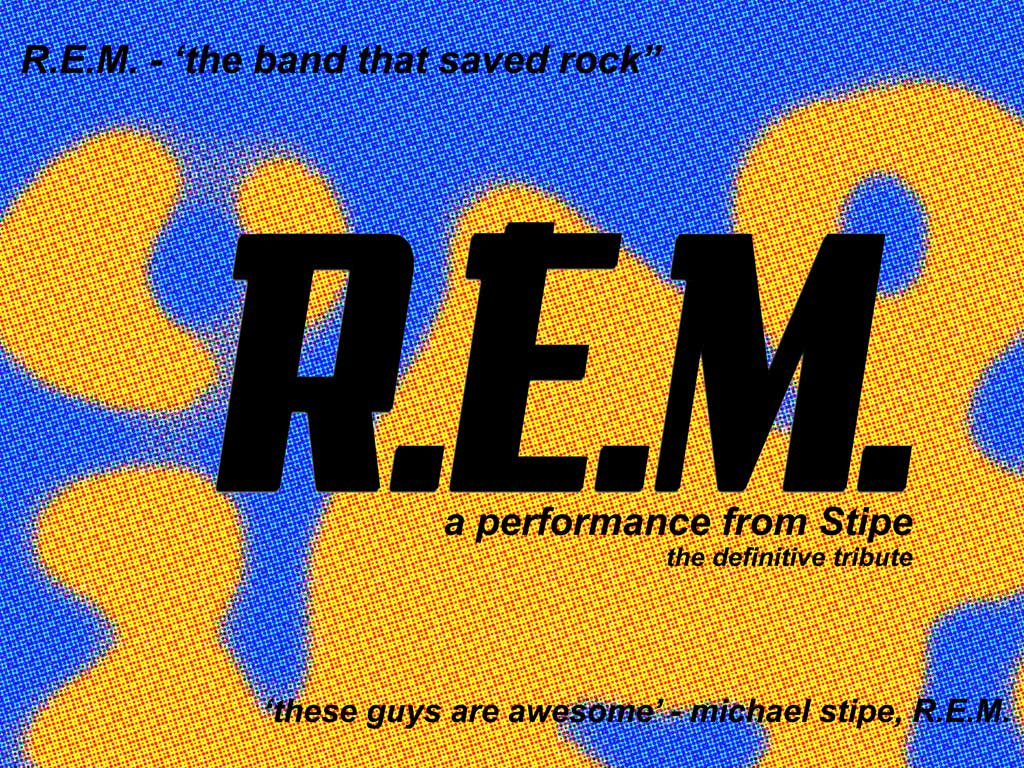 "These guys are awesome..." Michael Stipe
£13 Adv / £15 Door
A night for everyone that can't get to see the mighty R.E.M. perform live. Stipe bring you all the top songs from the huge repertoire of the iconic American Rock Band including "Losing My Religion", and "Shiny Happy People" and with all the atmosphere, attitude, emotion and energy you'd expect and want! Stipe will provide the same cagey mix of attitude and poetry and idiosyncratic sound built around jangling guitars and hazy vocals of frontman Michael Stipe.
R.E.M. by Stipe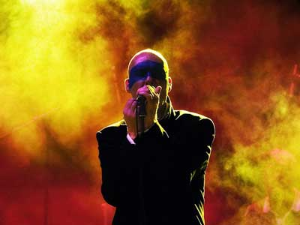 R.E.M. by Stipe – the alt-rock awesomeness of R.E.M. recreated. As regular visitors to the festival scene, leading venues and with gigs into Europe, Stipe have earned the praise of "awesome" from R.E.M.'s own lead singer Michael Stipe.

This is the definitive tribute to one of the biggest sounds in rock and they've performed the songs of R.E.M. to thousands of people worldwide. R.E.M. built a towering back catalogue that reached from the addictive highs of Shiny Happy People down to the reflective darkness of Everybody Hurts, covering all else in between.

An early R.E.M. album loaned to Stipe's lead vocalist, Richard Southern, worked its magic and convinced him to make a first visit to see R.E.M. in concert.

'That was the best live performance. Ever.' says Richard. 'The music of R.E.M. left such an impression on myself that it will always be a part of my life.'

Platinum Al had this high praise for the band in January 2015:

"Where this band succeeds is in the accuracy of the sound ... the lead singer looks the part, his voice is a fairly uncanny likeness of Michael Stipe's …the other musicians also create a brilliant rendition of the songs, fully convincing and delivered with confidence." - Platinum Al

Stipe do what they do as a team; six musicians who rehearse hard to recreate the R.E.M. sound that music fans deserve. They visit the hits and the gems taking every opportunity to perfect the songs. In performance Stipe make R.E.M.'s charismatic music their own.

R.E.M. was one of the first alternative rock bands. Their signature was a changing and reactive sound, from a guitar driven, unforced and intuitive beginning, through the game changing Losing My Religion and then onwards.

To hear Stipe's sets live is to fall in love with this music, for the first time or all over again.