The Hiwatts (25th Anniversary) + Lewis Floyd Henry
Fri 9th Jun 2023
Doors:

7:30 pm

/
Show:

8:30pm
(Showtimes Approx)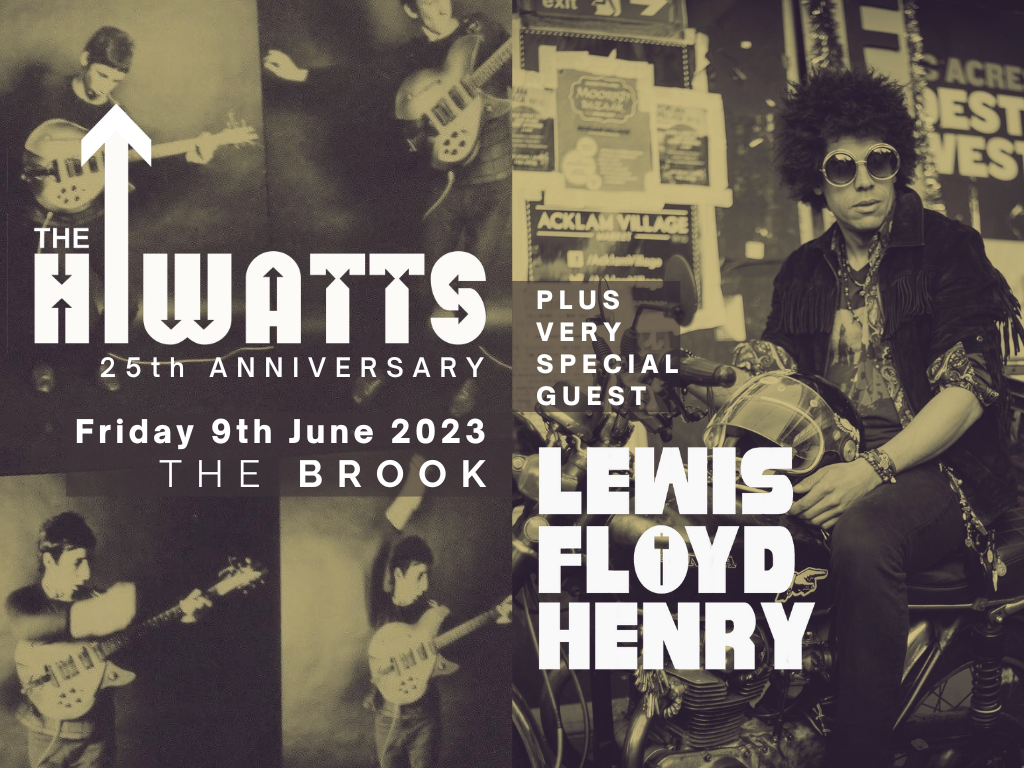 A Double Headline Celebration!
£12 Adv / MOTD
The Hiwatts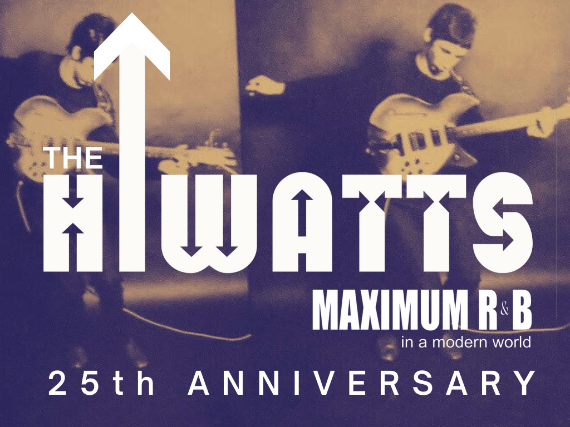 The Hiwatts – Performing A Tribute to the "BEST" of British Rock/Mod/Punk Music, from the 60's through to the 90's……Maximum RnB in a Modern World!!!!!

A South Coast based band featuring Justin Harris on Lead guitar, Leon Reid on Lead vocals, Vernon Grech on Bass Guitar and Andy Songhurst on drums.

Heavily influenced by The Who and the Mod/Rock fraternity including The Jam, Oasis, Ocean Colour Scene, Kinks, Small Faces and many others, The Hiwatts have become a well renowned band within the Scooter and Music scenes across the U.K.

The Hiwatts, have played many "Teenage Cancer Trust" events, up and down the country since it began, from The Cavern Club Liverpool, the Fiddler's Elbow Camden, the 100 Club and Isle of Wight (March of the Mods) to name a few. A 4-piece South coast based "Who-esque" band that have been gigging for 25 yrs as 2023 approaches. The band was formed as an originals band at the beginning, with 2 original albums under their belt. With the originals they became averse to playing the odd cover within the set. As the band progressed through the years, and work commitments changed, The Hiwatts opted to take the band fully into the covers/partial tribute areas of the live music scene. This suited everyone, and are still performing today, up and down the UK, and committing to Charity gigs where and where possible. Original material is once again being created and making appearances in their set. to highlight some of the high points of the band's career, this includes being invited to play at several private functions whereby the band were joined by Zak Starkey (Ringo Starr's Son and The Who Drummer) on drums for a few "Who" numbers, and Roger Daltrey (The Who) himself watching and giving his highest praises. Other highlights, include supporting The Gift/From the Jam on several occasions, including their very first show back together, and on the same bill with From the Jam and The Chords, some years back at The Brook. In this time, they have headlined various Scooter Rallies and Festivals, including The Vicars Picnic, Samfest, Hipshaker, and many more.
Lewis Floyd Henry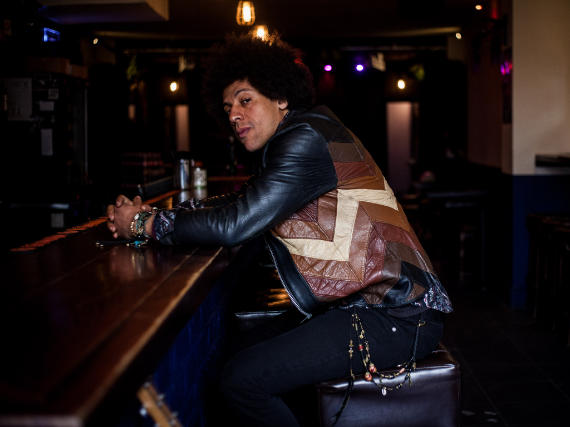 "I'm blowin' up like you thought I would Call the crib, same number, same hood It's all good (It's all good) And if you don't know, now you know" The End...

At a time when a lot of music seems trapped in an interminably vicious circle of insignificant virtual releases, climbing another irrelevant "chart" on another irrelevant website or simply just rotting away in cyberspace.

Lewis Floyd Henry has been out on the streets and stages of the world evolving as a one man band and gaining the reputation of being a great live act. Whilst developing his unique approach to performing, musical ideas have flourished in the form of his own compositions and recordings.

A One Man, Multi Genre, Traveling Sonic Medicine Show

Lewis Floyd Henry takes the rarified tradition of the one man band, street corner, blues music of Lone Cat Fuller to an almost burlesque stratospheric level –a one man, multi genre, sonic medicine show. Lewis devised a foot operated miniature toy drum kit set on it's side for his "rhythm section" with other pedals including loopers you can imagine the reanimated ghost cadavers of Son House, Jimi Hendrix and several bright orange dwarves dancing like voodoo puppets as he pounds out rhythms like an ancient, corroded 808 against a back drop of 60's psyche inspired grooves.

He sounds like Lone Cat Fuller jamming Captain Beefheart in Margate. What makes it so great is the loose one man band synthesis of Piedmont Country Blues, the occasional vocal flavours of Mick Jagger and the vintage ragtime jazz and skiffle leanings. You can even taste a bit of Hendrix, Son House and a slice of Hank III and Beck just to spice everything up a touch.

8 bit absinthe of authenticity

Look no further if you want to escape the relentless polish of 21st Century "plastique" overproduction and feed your ears something soaked in the 8 bit absinthe of authenticity – it will probably kill your speakers, it's raw and gritty-it ain't perfect but that's what makes it so damn good.

One Man versus the World

Fresh from spending years busking the hard streets of London, let iconoclastic bluesman, and genuine, original, one man band Lewis Floyd Henry take you on a rickety old roller coaster ride. If you're looking for something fresh, inventive, and suitably low-fi Lewis is your man.