Celebrating Jeff Beck
Thu 6th Apr 2023
Doors:

7:30 pm

/
Show:

8:30pm
(Showtimes Approx)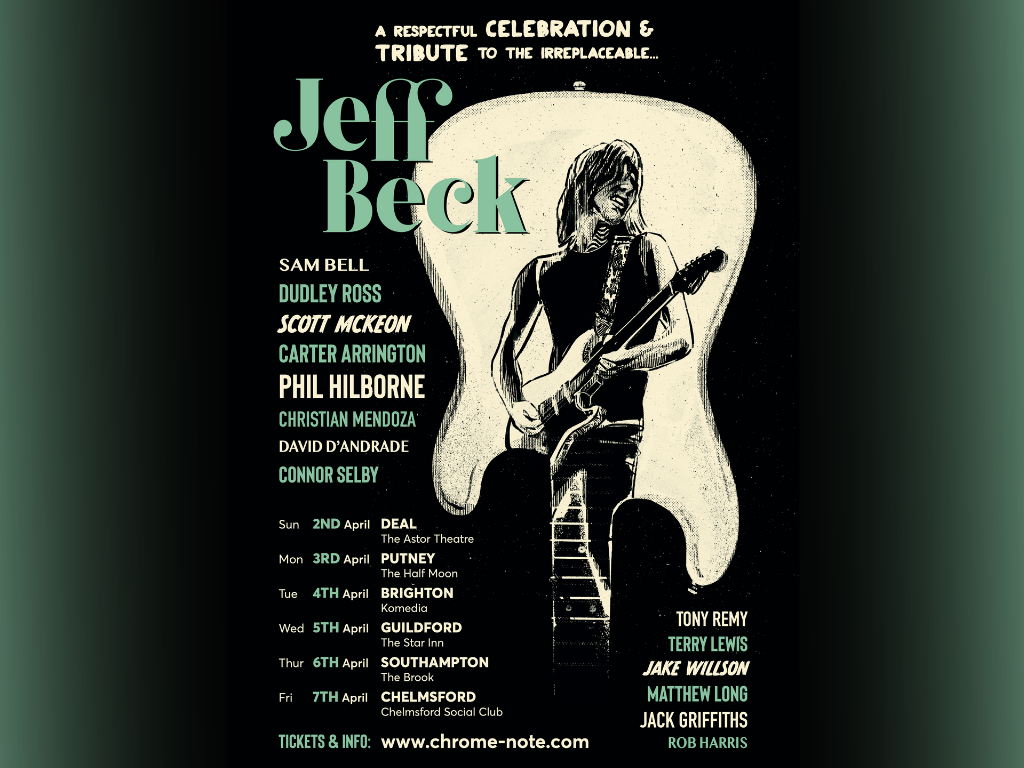 £20 Adv / £25 Door
A respectful celebration & tribute to the irreplaceable Jeff Beck
Celebrating Jeff Beck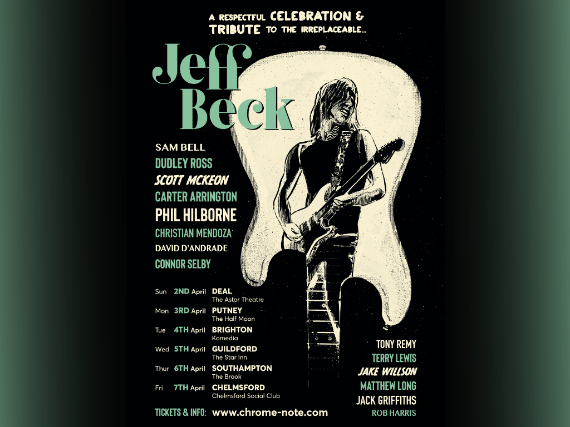 Jeff Beck was the guitarists guitarist. His untimely exit highlighting what a genius he was. Guitarist & composer Dudley Ross set out to organise a show to celebrate and pay homage to man and his music. Originally, the idea was to put on one show, but the demand from fans and venues for more shows was staggering and before long the show had been booked for six consecutive nights.
An amazing collection of musicians have come together to perform repertoire from Jeff Beck's vast catalogue. Backed by an amazing band (Jon Noyce - Gary Moore, Alex Bennett - Alan Parsons Project), this promises to be a night to remember, with some VERY special guests putting their own spin on Jeff Beck's formidable and unique style.
Join us in celebrating the irreplaceable Jeff Beck.
(We will be collecting for Folly Wild Recuse, a charity Jeff Beck supported)
*Confirmed guitarists:

Sam Bell
Scott McKeon
Phil Hilborne
Christian Mendoza
Jake Willson
Jack Griffiths
Tony Remy
Dudley Ross
David D'Andrade
Connor Selby
Carter Arrington
Rob Harris
Matthew Long
Terry Lewis
*not all guitarists will perform on every show. There will be some unannounced EXTRA special guests