SJM Concerts and DFC in association with ILA
Sold Out - Starsailor
with
Ed Cosens
,
The Gleeman
Sun 3rd Dec 2023
Doors:

7:00 pm

/
Show:

7:30pm
(Showtimes Approx)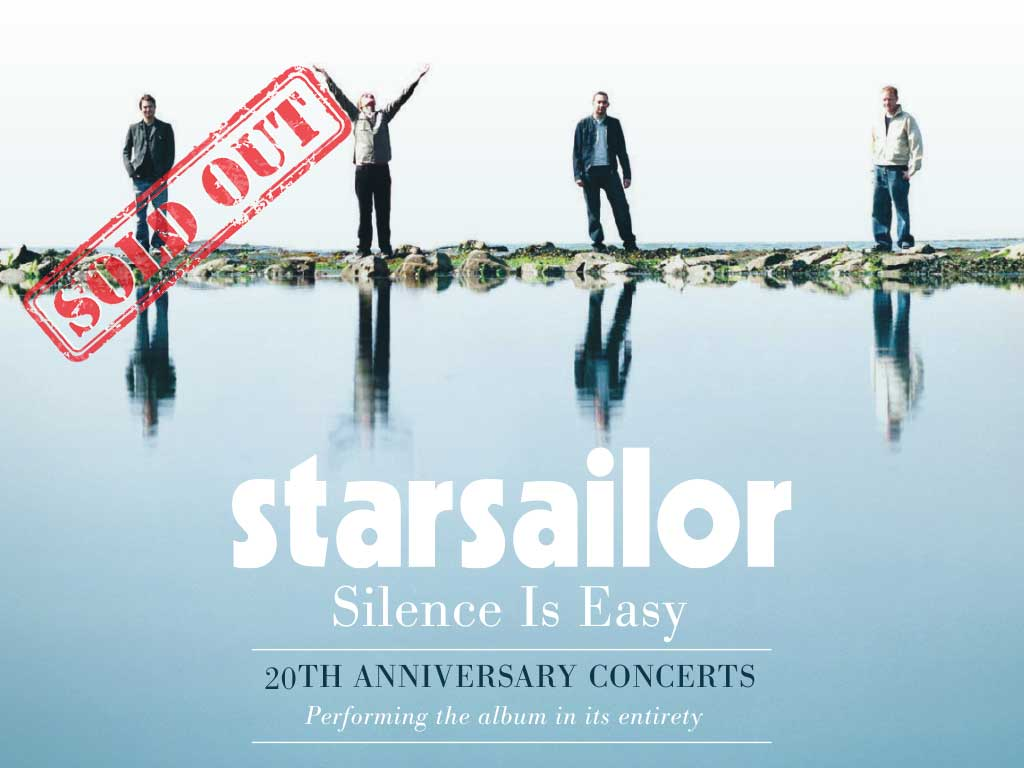 Silence Is Easy ~ 20th Anniversary Concerts
£25 Adv / £29 Door
Silence Is Easy celebrates it's 20th birthday in 2023. The album boasted the radio mugging anthems Silence Is Easy and the string laden Four To The Floor. The latter took on an additional life with the Stuart Price produced Think White Duke Mix. The single boasted hit Number 1 in Europe and is still a quintessential festival favourite to this day. The album is also notorious as the last album that the late Phil Spector produced. The 20th anniversary edition of the album will see exclusives from the band archives plus session tracks. A documentary, Silence Was Easy will also accompany the release
Starsailor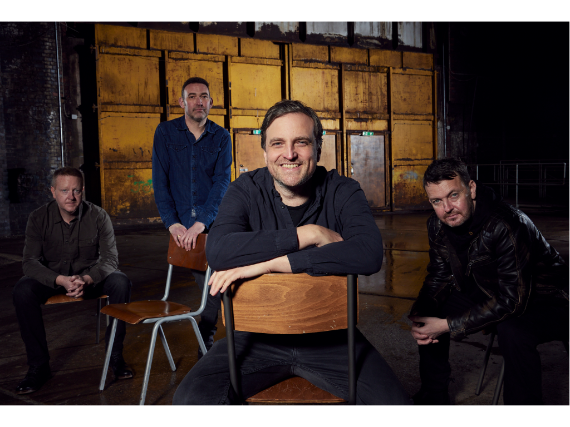 Starsailor burst onto the scene in 2001 when their single Fever earned them the title of "Britain's best new band". The band was formed at Wigan and Leigh Music College by music students James Walsh (vocals/guitar), James Stelfox (bass), and Ben Byrne (drums). Later saw the arrival of keyboardist Barry Westhead, who cemented their sound. In April 2000, after seeing their first London show (at the Heavenly Social) the NME wrote: "One live encounter was enough to convince many sceptics that here was a band who were genuinely special, blessed with a singer whose voice thrummed like an emotional telegraph wire, that swerved the pitfalls of indie melancholia and were clearly in love with rock 'n' roll and all its possibilities."
Their second single, Good Souls, reached the Top 20, and Alcoholic earned the band their first UK Top 10 hit. Their album Love Is Here reached Number Two in the UK Album Charts in October 2001, after receiving great critical acclaim. The year ended with the band winning the "Brightest New Hope" award at the NME Awards. "The whole thing was amazing", laughs Walsh. "It was like being catapulted into a world of madness. There was no preparation for it at all". Phil Spector was originally appointed to produce the band's second album, Silence Is Easy. The resulting recording sessions at London's Abbey Road were short-lived. Their collaboration proved to be frustrating, with Spector and the band butting heads on several issues. Only two tracks made the album, Silence Is Easy and White Dove. Starsailor co-produced seven of the other tracks with former Elbow and Doves producer, Danton Supple. John Leckie (The Stone Roses & Radiohead) also produced Shark Food. Silence Is Easy reached Number Two in the UK Album Chart and soon went Gold.
The third single from the album, Four to the Floor, was remixed by Thin White Duke, and became a popular club hit, reaching Number One in France. Walsh wanted the track to become the band's I Am the Resurrection, something to be played in "indie discos everywhere". The resulting tour saw them joined by Mark Collins, from The Charlatans, playing additional and lead guitar. The group relocated to Los Angeles to record their third album, On the Outside, with producer Rob Schnapf. The sound was different from the previous two releases; it was far heavier than its predecessors, and aimed to capture their live sound. "This release proves the band are still capable of well crafted, affecting songs. Counterfeit Life, for example, rails against materialism with commendable disdain as singer James Walsh denounces corporate glory above a distorted guitar riff." Jack Smith (BBC online).
All The Plans saw Ronnie Wood from The Rolling Stones joining the band on the title track. Their fourth album debuted at Number 26 in the UK Album Charts in March 2009 amid favourable reviews. Dave Simpson (The Guardian) wrote: "These are epic songs full of delicate strokes, Waterboys guitars and heartfelt passion. Writing about loves lost and lessons learned seems to have given singer/songwriter James Walsh real drive and focus. The songs have hooks big enough to land fish on".
After a five-year hiatus, the band reformed in 2014, enjoying triumphant festival performances at the Isle of Wight Festival (UK), Pentaport (Korea), Rock Zottegem (Belgium) to name a few. 2015 saw them tour the UK, Europe, China, Korea, and a co-headline tour of the US and Canada with Embrace.
Their return was swiftly followed by the release of their biggest hits through 'Good Souls: The Greatest Hits' in 2015 which included two brand new tracks 'Give Up the Ghost' and 'Hold On'.
The band were back in the studio at the end of 2016 and into 2017, resulting in their fifth studio album 'All This Life'. AllMusic said the album featured a "perfect balance of emotional gravitas and buoyant lyricism", while Mojo described it as "a winning fusion of power-pop, electronics and blue-eyed soul." In addition to a UK and EU Tour, the band made a triumphant return to South America, playing shows in Argentina, Chile and Mexico.
During a brief respite from the national lockdown in 2021, the band camped out in a studio near Bath and reimagined some classic tracks from 'Love Is Here'. The 20th Anniversary Edition was released on 28 January 2022, having been trailed by a triumphant UK Tour in December 2021, during which the album was played in full each night. Owing to demand, a second Love is Here Anniversary Tour took place in September 2022. The 15-date run featured a return to London's Shepherd's Bush Empire (the band's first headline show there since 2009), plus dates in Manchester, Birmingham, Leeds and Edinburgh.

Ed Cosens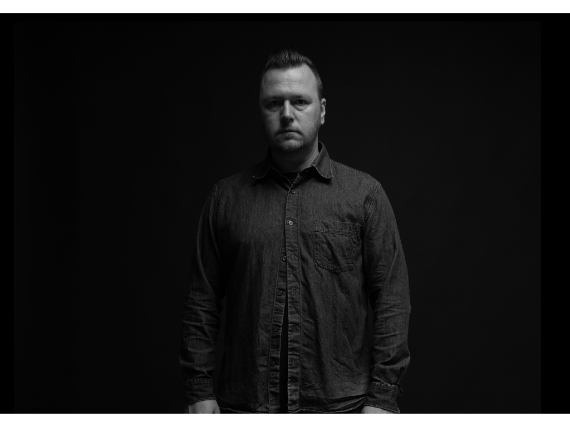 Ed Cosens is a singer, songwriter from Sheffield, U.K. His debut album 'Fortunes Favour' was released on 9th April 2021 and is available now.
A creative catalyst for over a decade in Reverend And The Makers, Ed has enjoyed a rich musical life, creating hit songs and albums, playing shows across the world, without many truly understanding the significance of his influence and vision. With his debut album comes the culmination of many years honing his craft and is bursting with tremolo-rich, strings-soaked melody. Plangent chord progressions and mournful tones pair with poetic reflections on life's twists and turns. Shades of The Beatles, Echo & The Bunnymen and Richard Hawley snake in and out.
Cosens is a key – though perhaps somewhat overlooked – figure in Sheffield's culture-changing, musical explosion of the mid 2000's and a mainstay of the Sheffield scene ever since. A scene that nurtured both 'The Makers and the likes of Arctic Monkeys. Alex Turner and Matt Helders from the latter were both members of an earlier Cosens led band.
With an emotive, heart-swelling collection of songs and production to match, Cosens' debut release is an exciting beginning to an age old story.
The Gleeman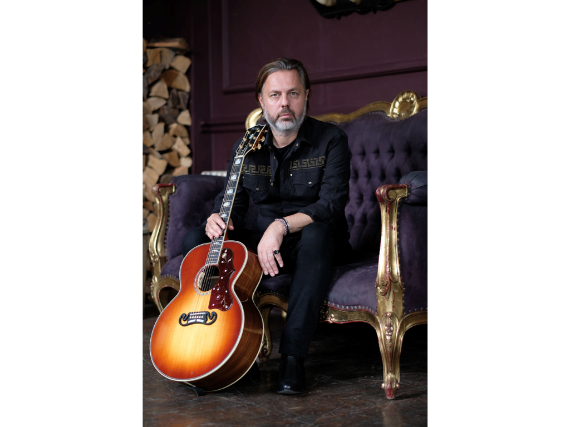 The debut release, 'Gunslinger Acoustic EP', marked a refreshing return to the sort of skilled compositions that many of us have been longing for. These evocative pieces have had listeners reaching for the who's who of A-list singers and writers that they evoke.
A string of subsequent releases, combining winning melodies, meaningful lyrics and time-honoured song craft, have cemented The Gleeman's fan base and reputation as a truly gifted songwriter and storyteller, as anticipation continues to build for the release of his debut album 'Something To Say'.
Album tracks produced with Will Hicks (Ed Sheeran) featuring contributions from the likes of Ash Soan on drums (Adele), Fred Abbott on guitar/keys (Noah And The Whale) and hitmaker & broadcaster David Grant on backing vocals, demonstrate the depth of The Gleeman's musical musings and mark him out as a serious album artist.
With a plethora of press proclaiming The Gleeman's virtues, a rally of radio support including BBC Radio London, BBC Introducing, BBC Radio Cornwall, BBC Nan Gaidheal, Radio Caroline and play listed nationally twice on the UK's fastest growing independent commercial radio station Boom Radio, a Top Ten hit in the Music Week Commercial Pop Club Chart and with live dates as a special guest of acclaimed artists Ian Prowse, Starsailor and Damien Dempsey, with songs that indeed have 'Something To Say', expect to hear, see and be inspired by more of The Gleeman.