Alastair Greene & Susan Santos
Thu 2nd Nov 2023
Doors:

7:30 pm

/
Show:

8:00pm
(Showtimes Approx)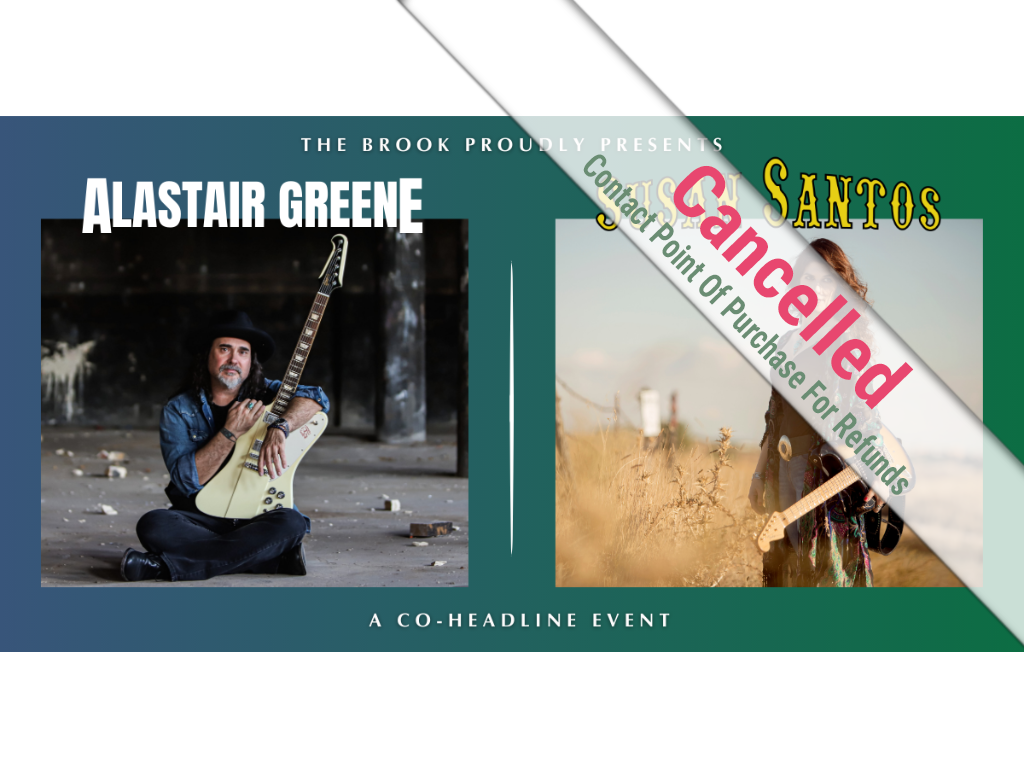 £15.50 Adv / £18.00 Door
Alastair Greene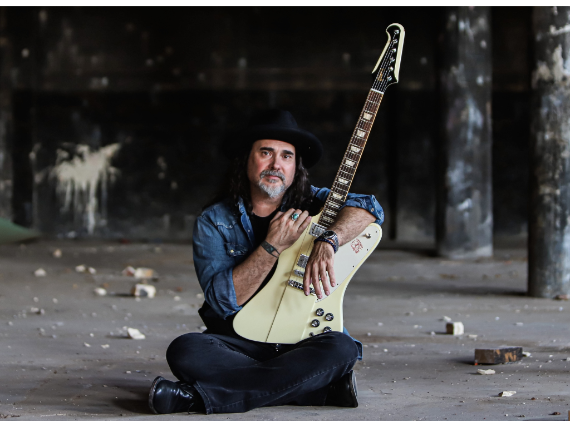 Fiery, masterful blues rocker Alastair Greene has just released ALIVE IN THE NEW WORLD produced by Tab Benoit for Benoit's Whiskey Bayou Records. ALIVE IN THE NEW WORLD finds the fast-rising blues-rocker performing ten songs as a power trio with multi-instrumentalist Benoit on drums and bassist Corey Duplechin during a six-night "Takeover" at the City Winery in Chicago. The sold-out crowds infuse the band with the kind of energy that produces timeless performances, and Greene, whom Blues Music Magazine calls "a major talent in the blues rock category," more than rises to the occasion. Greene affirms, "Enjoy your front row seat to what I consider some of my finest live moments as a blues rock musician."
Alastair Greene's rock credentials include eight years of international touring on guitar and vocals with the Alan Parsons Project, and major dates with Starship featuring Mickey Thomas; as a blues player he is a longtime regular and host at the Memphis-based Blues Foundation events, performances and showcases, has been a featured performer at the Big Blues Bender and the Legendary Rhythm & Blues Cruise, and criss-crossed the globe touring with Sugaray Rayford's band, which was nominated for a 2020 Blues Music Award with Greene. Most recently, Greene has been touring cross-country in support of Tab Benoit, and also with his own power trio, The Alastair Greene Band, and in May Greene is headed to the UK supporting Walter Trout.
Greene is a multi-charting Top 10 Billboard artist. The Alastair Greene Band, which has drawn comparisons to Gov't Mule, ZZ Top and Cream, recently celebrated their 20th anniversary with a two-disc live album. Alastair Greene's new album ALIVE IN THE NEW WORLD produced by Tab Benoit is available worldwide on CD and all digital/streaming via Whiskey Bayou Records.

"Alastair Greene is killing it! He is singing great, writing great, he is at the height of his powers." —Joe Bonamassa
"A major talent in the Blues Rock category" —Blues Music Magazine
"He is a skilled, articulate songwriter with vocal and guitar talents to match." "Alastair's tone is impeccably rich and complex, which will endear him to guitar fans everywhere, and he uses it to get the most out of every note. —Rock & Blues Muse
"Alastair Greene is a highly respected guitar player who was an integral part of the Alan Parsons Project. He is the equal of any and better than most."— Blues Matters Magazine
"Fronting a power blues-rock trio, guitarist Alastair Greene breathes in sulfuric fumes and exhales blazing fire. Greene is doing his best songwriting and singing ever." —Downbeat Magazine
Susan Santos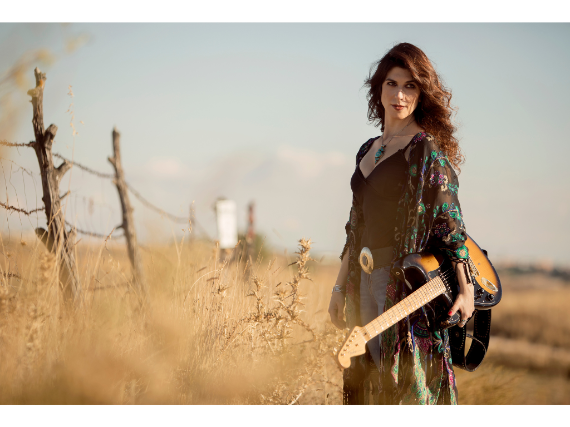 A great passion for the music led Susan Santos to learn, in a self- taught way, how to play guitar and sing. Step by step the lefty guitarist and singer was creating her own songs and her particular style of understanding the music.
She has had intense years of performing in famous clubs and at numerous festivals around Europe,Mexico & USA, sharing scene with very important artists as Billy Gibbons.
Susan won The Best Musician Performance 2018 in The European Blues Awards & Best Female Album 2019 in The-LA Critics Awards.
She recorded 5 albums "Take me home", (Grasa Records, 2010), "Shuffle Woman" (Peer Music,2012) and "Electric Love" (Paella Records,2014) ,"Skin & Bones" (Paella Re- cords,2016) & "NO U TURN" (TWH Records, January 2019)
The 10th of July of 2020 She released her new Single " Dirty Money"recorded in North Hollywood, Los Angeles produced by Fabrizio Grossi & mastered by Peter Doell.The song is included in her new EP "The L.A. Sessions" that it was released in October 2020 (Self Release)
Susan's outstanding voice and appealing guitar style, along with her strong stage presence is very refreshing in the con- temporary blues scene. Blues-rock of XXI Century.
(Blues Blast Magazine, US) "Susan Santos is a guitar hero. She has chops to spare. She is a monster in the studio, overdubbing well performed layers of guitar that sound live and immediate. Santos is also an accomplished songwriter who crafts sturdy, hook laden numbers.But, there are not any real Blues burners. There is not a traditional 12 bar pattern anywhere. However, for those purists who are loo- king for this talented slinger to lay it down old school check out some of the YouTube videos of Santos and band. She can get down and weep out a deep 12 bar Blues like nobody's business. With this her 5th record, No U Turn is a high point for a deep soulful artist in her prime."
(Get Ready to Rock, UK)"Spanish guitar tornado, stinging, sineous guitar lines, powerhouse riffs, sumptuous slide, great songs and a killer power trio.
She's got an understated confidence that bubbles to the top, via snaking gui- tar lines at the core of a song-driven album, full of energetic arrangements, sparkling solos that illuminates her considerable abilities"
"No U Turn" all fit together seamlessly and flow like the best albums always do, as Susan shapes her material with the kind of gusto that has led her to winning the 'Best Performer' category at the European Blues Awards.
(IBBA, UK) NO U Turn , Nº 5 in The most played Album in February 2019