Kara Grainger
with
Johnny Boxcars
,
Intimate Candle-Lit Layout on This Show
Sun 8th Oct 2017
Doors:

7:30 pm

/
Show:

7:30pm
(Showtimes Approx)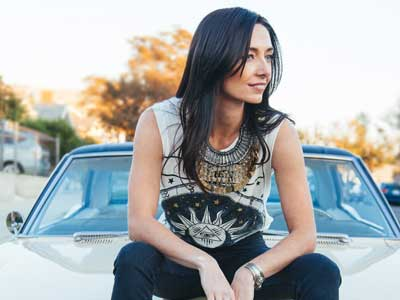 Comparisons to Bonnie Raitt
£14 Adv / £16 Door NUS £10
Kara may draw initial comparisons to Bonnie Raitt, but she bears her own distinctive style, one that evenly balances the blues with soul and roots and rock.
Kara Grainger
A native of Australia who now lives in California,
"Kara Grainger puts an irresistibly funky stamp on 12-bar standards". Tony Hillier on the Woodford Folk Festival (The Australian)
"But the highlight of the opening set will be Aussie soul slinger Kara Grainger who is known for her groove-rooted sound and mean slide guitar; her sultry vocal melting hearts and minds, a true delight to see". Zaki Zufri, Insing.com
Classic song-writing skills, smooth sultry vocals, and the ability to whip up a storm with a fiery slide guitar - very few can boast this set of trump cards, but it just happens to be the hand dealt to this Australian singer, songwriter and guitarist.
Her music career began in a small suburban town of Sydney Australia and since then has taken her on an incredible journey throughout the globe. Combining tasteful blues and slide guitar, soulful vocals and a heartfelt approach to songwriting, Kara's truly unique sound will leave you uplifted, inspired and always wanting more.
At the age of 16 Kara joined with her brother Mitch Grainger to form the band "Papa Lips". The band toured consistently throughout Australia and produced two studio albums that received national air play.
The band was heavily influenced by the sounds of Stax recording in Memphis, and by the Funky style of blues and soul that derived from New Orleans.
In 2008 Kara signed to Australian label "Craving Records" and was invited to the US by producer David Kalish where she recorded her debut solo album. The recording entitled "Grand and Green River" received critical acclaim and remained in the top 30 of the Americana Charts for 38 straight weeks.
Since then Kara has made two further albums whilst residing in the US. In 2011 "LA Blues" was recorded live at Studio City Sound. The cd paid tribute to some of Kara's earliest blues inspirations and in 2013 kara recorded and released"Shiver and Sigh" through Los Angeles record label "Eclecto Groove." The album was produced by grammy award winning producer David Z with some of LA's finest musicians, including Mike Finnigan, Hutch Hutchinson, James Gadson and Kirk Fletcher among others.
Recently Kara was invited to play in North east India by the Himalayan Blues Foundation. Her performance at the "18 degrees cultural Festival" introduced the local community in Shillong to roots and blues music for the very first time.
She has traveled to Indonesia several times to perform at the the Jakarta International Blues Festival, performing together with her US band and also as a special guest with "The Jakarta all Women Blues Review".
In 2011 she toured Japan with "The Swampers and Donnie Fritts", the infamous house Rhythm section for "Fame Recordings" in Muscle Shoals…She has taken her band to Switzerland where she performed at the "Sierre Blues Festival" as well as "Lucerne". The band has also toured in Belgium, Germany, France, Luxembourg and Spain..
In 2015 Kara performed at the "Beautiful swamp Festival" in Calais France and also to sell out crowds on her debut tour of the Uk. One of the highlights was perfoming at "Ronnie Scotts", Londons premier blues and jazz venue.
"It was fantastic..." The Musician, Leicester

"The gig was great - she's amazing ..." The Convent, Stroud

"... love to have her back ..." Electric Palace, Bridport

"Kara nailed it ..." Edinburgh Blues Club
In the US Kara has performed at several Festivals such as 'The Portland Waterfront Blues Festival', 'Blues from the Top' in Colorado and "Austin City Limits". She has also opened the show for many extraordinary acts such as Peter Frampton, Buddy Guy, Taj Mahal and Jonny Lang, to name a few.
As a vocalist Grainger is strongly influenced by Bonnie Raitt, and has shared the stage with her idol at the Timbre Rock and Roots Festival in Singapore alongside Susan Tedeschi,

As a slide player Grainger has developed her own style, less influenced by Raitt and other Californian slide masters than by their original Mississippi Delta blues role models.
Johnny Boxcars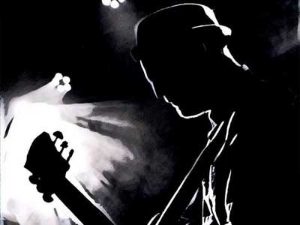 Johnny Boxcars is electric dirty blues. Original, upbeat, British, driving grooves. Songs of old Gods, loves, rum & shame. Must see live.
Listen to Sky Burned Red Demo by Johnny Boxcars #np on #SoundCloud
Intimate Candle-Lit Layout on This Show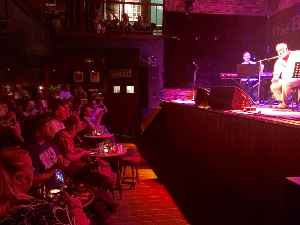 An intimate, cosy, seated event for those that want a more relaxed musical experience ~ a chance to sit back and enjoy the music in a candle lit setting, up close and personal to the band.