Green Haze + One Eighty Two
Fri 29th Mar
Doors:

7:30 pm

/
Show:

8:30pm
(Showtimes Approx)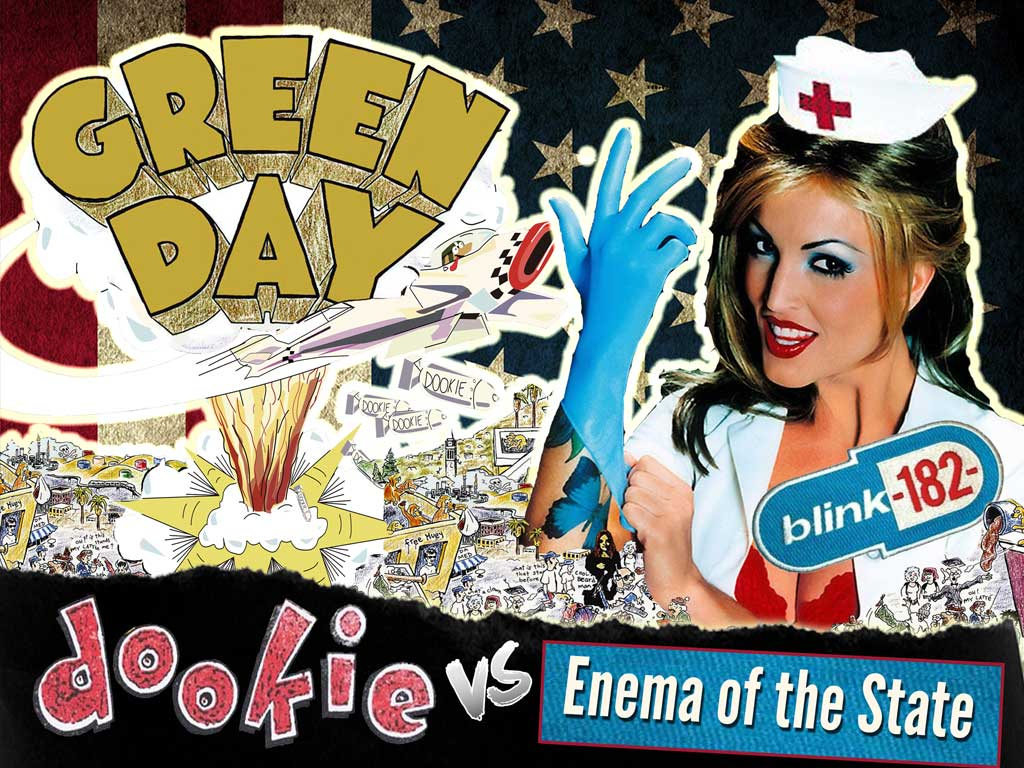 Play Dookie vs Enema Of The State
£10 Adv / £13 Door
The spirit of punk protest burns bright with the UK's No1 tributes to Green Day and Blink182. Expect ferocious performances in this special double headliner tour. Celebrating Dookie-Enema - the anniversaries of Dookie + Enema Of The State. - Both albums played in FULL.
Green Haze (Green Day Tribute)
GREEN HAZE are the UK's No.1 tribute to one of the best rock bands the world has ever seen – Green Day. Touring the length and breadth of the UK, Green Haze have rapidly become the UK's most in-demand and booked Green Day tribute band of choice, playing to sell-out crowds at some of the biggest and most established venues & festivals, including The Manchester Academy, BugJam Festival at The Santa Pod Raceway, The O2 Academies, Scala in London's Kings Cross & The Brooklyn Bowl at The O2 Arena to name but a few.
GREEN HAZE go to every length to capture the raw power and dynamics of Green Day's music and bring it to life with an unrivalled stageshow. All of Green Day's albums are well represented, covering all of the hits like Basket Case, When I Come Around, American Idiot, Holiday, Wake Me Up When September Ends to name but a few. Plus an extensive repertoire of fan favourites to satisfy even the most ardent of Green Day fans.
GREEN HAZE perform the songs with the same energy and passion that only true fans of the original band can, this is what makes Green Haze literally THE next best thing to Green Day themselves.
"Headliner Green Haze whipped the wild Saturday night funsters in to an uncontrollable frenzy, replicating the Green Day sound to such a tee that you'd have been hard pressed to differentiate between the originals and the covers. All of the band's usual suspect punk hits were nailed with impeccable, high octane, relentless accuracy" - 365Bristol.com<http://365Bristol.com><http://365Bristol.com>
One Eighty Two
182 started in 2011 when three experienced musicians decided to come together to recreate the epic feel of a blink 182 show. This band has got between them over 25 Years of gigging Experience! And since the Band was set up in 2011 have played in front of well over 4000 lovely beautiful people!
With what was a stop start beginning to the band then developed into something special, with a new drummer on board and a rediscovered drive,
the band hit the road in search of gigs, giggles and greatness.
Playing songs from all the albums released by Blink 182 stretching back over twenty years, 182 recreate what a live show
should really be about. Enjoyment. 182 have graced such places as Portsmouth, Scarbourough, Birmingham, Cardiff, Swansea and more
With such hits as 'All the small things', 'what's my age again' and 'I miss you'
182 bring the unique blend of pop punk, laughter and energy to each stage they can get the chance to honour.
With a set list of over forty songs still growing 182 are a must see for blink fans and music fans alike.
"These guys are better live than the real Blink 182!" - Kerrang! Radio