Arielle
with
Caleb Harris
,
Fellman
Sat 6th Jul 2019
Doors:

7:30 pm

/
Show:

8:00pm
(Showtimes Approx)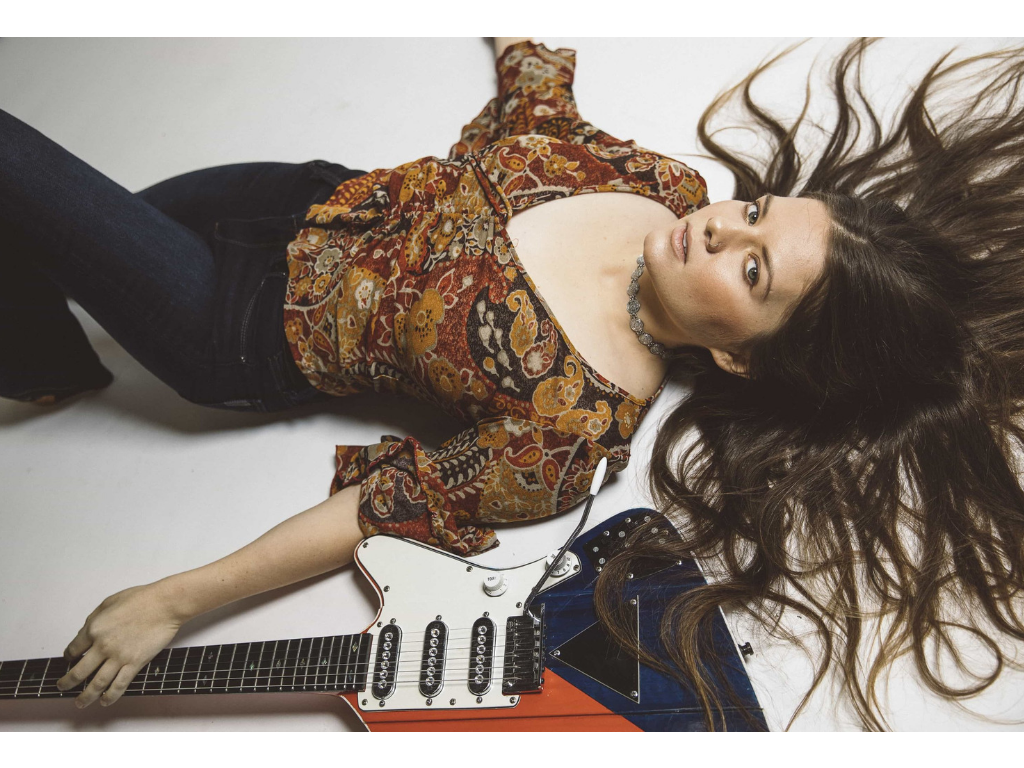 Rock Starlet
£8.50 Early-Bird / £10 Adv
She wowed us all when supporting Ariel Posen and we are thrilled that she's back for her own headline show. This lady sure can rock a guitar and captivate an audience. Make sure you catch her while she's in the UK. Hotly tipped as an exciting, hugely talented on the up starlet.
Arielle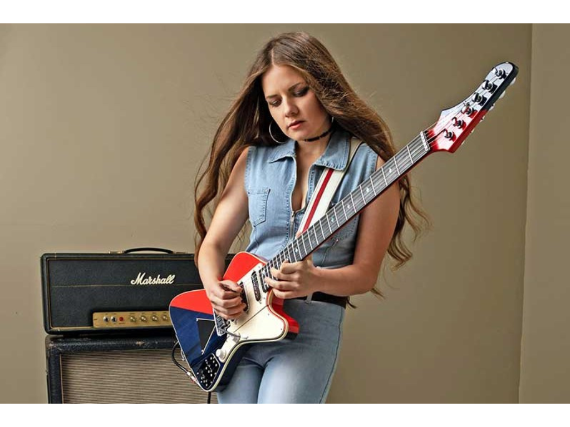 Now resident in Austin, Texas and originally from New Jersey, Arielle is a singer-songwriter-guitarist, who you might not know yet. Armed with a crystal clear, beautiful, four-octave voice, enviable guitar chops and songwriting skills capable of deep meaning, Arielle is unconcerned with what the music business wants from her. In fact, she walked away from a sizeable record deal because she was asked to be an artist that resembled nothing like the real her. She's now an independent artist who follows the beat of her own drum.

If you want to be impressed by where Arielle has been, let's start with a list of facts from her musical CV:-
* Her last record sold 7500 physical copies and was on the US Billboard for 8 weeks
*She's appeared in London's 'We Will Rock You'.
*She's appeared on US TV show 'Nashville'
*Her signature guitar is being manufactured by Brian May's company
*She has supported Eric Johnson on 2 US Tours, of 50 dates each, helping raise over $25,000 for the Hurricane Harvey Relief Fund
*She has opened for Graham Nash, Guns N Roses, and Gregg Allman and Heart, Country Joe and Joan Jett.
*She has toured as part of Ceelo Green's band
*She has recorded with Brian May, Nuno Bettencourt, Eric Johnson and Joe Bonamassa, amongst many others
*She was also the hand-picked top five contestant by Vince Gill in the "Play With Vince Gill" contest sponsored by Guitar Center.
And the list goes on.
Arielle is a musician is authentic, extraordinarily talented, and downright cool. Here is her own introduction:-
"Hi. I'm Arielle, a singer-songwriter and guitar player.
I love music from the 60's and 70's, and try to keep it alive within my soul and the style of music that comes through me. Musically, people compare me to Joni Mitchell, Queen, and Jeff Beck, among many others.
I play a guitar named Two Tone, my friend Patrick and I built. I love it. I love guitars, in general. Especially custom ones that aren't too heavy.
I like things that are different and unique. I love to travel. A LOT.
I think the UK is where I Left my heart. I live in Austin, TX, but I have lived in every major music city in the world, at this point.
And I am ready for more.
I like to be real. Genuine. Open. My mom says it's like reading my diary, but that's how I want to be.
Vulnerable."
Caleb Harris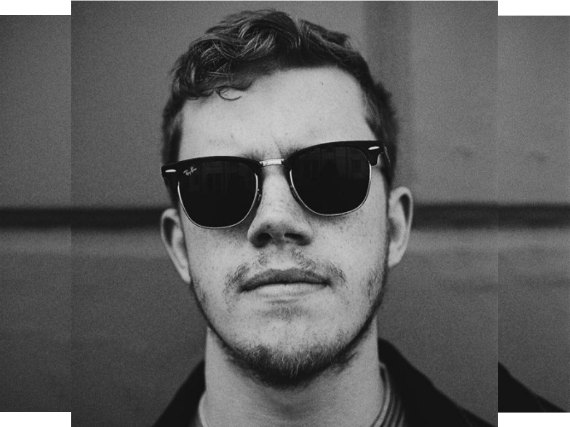 Caleb Harris is a Cornish indie-folk singer songwriter/multi-instrumentalist based in Brighton, blending intricate folk with chilled alternative rock.

We were first introduced to Brighton-based Caleb Harris with his acoustic folk debut 'Banshee'. Featuring brooding vocals and an atmospheric ambience, it massively impressed us. Now he's back with 'The Reasons I Fear', another beautiful track that relies far more on a pop sensibility than its moody predecessor. Celebrated with a single launch show at The Prince Albert, it's a beautiful track that reminds us of the acoustic euphoria of the likes of Seafret and Amber Run. - BrightonsFinest
Fellman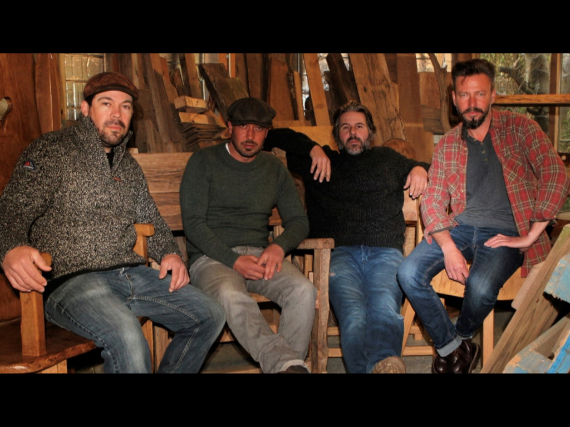 Fellman are a 4 piece band. Formed in 2016
Aaron / Mathew / Steve / Leigh together make a impressively creative writing force..
A song based band with an incredible groove based articulate rhythm section.
Strong vocal / harmonies, combined with very melodic song structures from the guitar-based quartet..
Individually the musicians have worked and toured with a varied genre covering a wide range of music from progressive to jazz, playing an array of festivals, bars clubs and private functions.
The band are currently working as a formidable force Live and will soon take time off to start recording their debut album.