Silver Beatles
Fri 15th Nov 2019
Doors:

7:30 pm

/
Show:

9:00pm
(Showtimes Approx)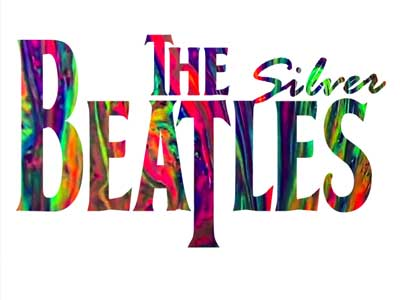 They pretty much ARE The Beatles
£10 Adv / £13 Door
Returning by popular demand, we have our very own Beatles, as influencial and iconic as the real thing! Every song they sing feels like an original. The look, the style, the sound and the sixties coolness eminates everything The Beatles were.
Silver Beatles
Covering many of the hits 'The Beatles' had between 1962 and 1970, 'The Silver Beatles', present a show with the guarantee that a 'splendid time will be guaranteed for all...'
The long history of 'The Silver Beatles' has seen them work with 'The Quarrymen' (the skiffle group John founded in the late fifties/early sixties), Allan Williams (The Beatles' original manager), Pete Best (their original drummer), Alastair Taylor (Brian Epstein's right hand man) and Cynthia Lennon, who has gone on record to say that 'The Silver Beatles' are 'look alike, sound alike and even think alike –it's uncanny!'
Having appeared at Liverpool's famous ' Cavern Club', headlined the BBC's 'Children in Need' marathon and played to the likes of Madonna, Blur and Robbie Williams at the 'MTV' awards in Milan, popular music magazine 'Mojo' voted 'The Silver Beatles' as ranking second amongst the most popular Beatles tribute bands in the world, an accolade they richly deserve.
Southampton's Finest Beat Combo
Our very own fab four return to their very own 'Cavern Club'. We think they're gonna be big one day!
"…Cover bands are big business these days, but this quartet are clearly a cut above most with suits, mop-tops and jerking stage manoeuvres all in place as they blast out 'From Me To You', 'Roll Over Beethoven' and 'Please, Please Me' with note-perfect aplomb."
The Daily Telegraph.
There seems to be two different methods employed by tribute bands in copying their heroes. One is to immerse themselves totally in character, become the band. The other is to still do this, but do it with tongue very much in cheek. So how to interpret the greatest pop group of all time? The Silver Beatles go for option B, not taking themselves too seriously and this approach definitely works for them. They indulge in banter among themselves and with the crowd, making the most out of the fact that every Beatle is instantly recognisable. The first half of the gig is the young Beatles, suits and mop tops, covering all the early hits; 'Saw her standing there, Can't buy me love' among others before finishing on 'Twist and Shout'. Then it's a quick break and costume change where they miraculously transform into the older, hippie era Beatles; the period where they wrote some of their finest songs. Just point non-believers to songs like 'In my life' and 'Let it be' which show, more so than the early years, why the Beatles are still held in such esteem. Not that anyone here needed convincing. The 500 plus crowd, arms held aloft, nah-nah-nah-ing during the encore of 'Hey Jude'. Nope, no non-believers were present.
Review by Thomas Christie