Finley Quaye
with
Rosie Crow
,
Yeti Bianco
Fri 25th Oct 2019
Doors:

7:30 pm

/
Show:

8:00pm
(Showtimes Approx)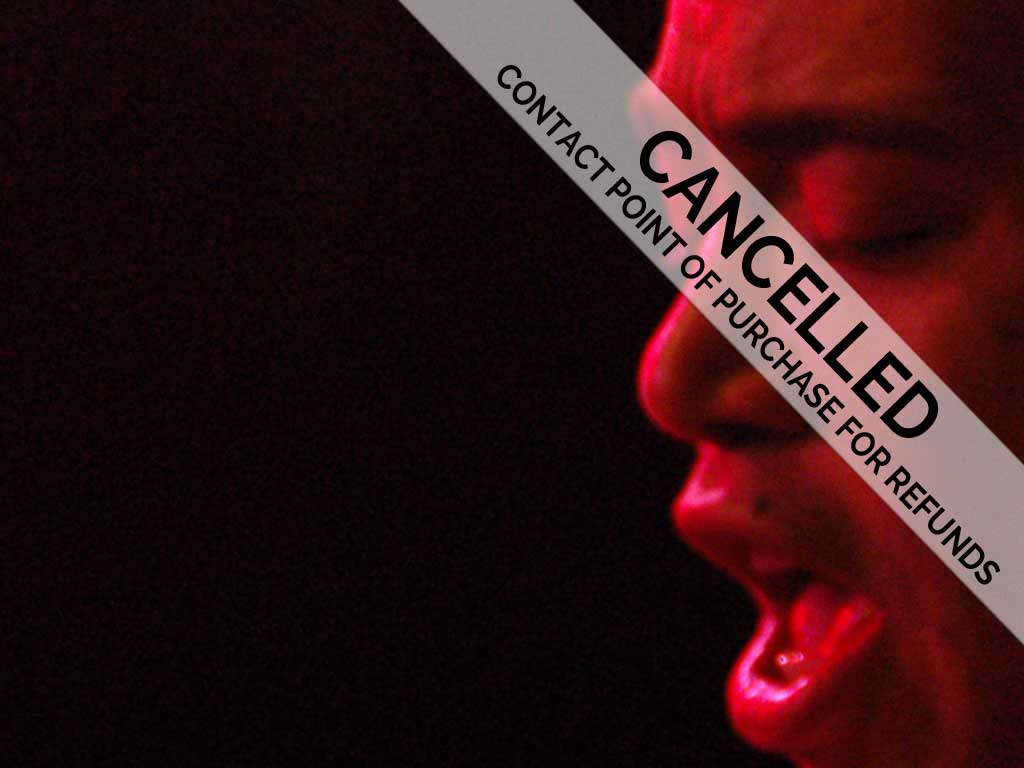 MOBO: Best Reggae Act 1997 / Brit: Best Male Artist 1998
Early £12.50 / £15 / £17
A smooth jazz to funky reggae artist born in 1974 from a musically gifted blood line and hailing from Edinburgh, Scotland. Finley saw massive commercial success in the 1990s with his debut album "Maverick A Strike" which was certified Gold within three weeks of release. Although it hasn't been all plain sailing for Finley since then, his music has stood the test of time and he continues to explore his musical landscapes whilst sharing it openly, up-close and personally with the fanbase he has built over two decades.
Finley Quaye
Finley Quaye now based between London and Paris, describes his new album 'Faux Naïf' as Glam Doom.

Finley is the son of Jazz and Bebop singer and multi-instrumentalist Augustus Kwamlah Quaye also known as Cab Kaye. Finley is half Scottish and half English and of Ghanaian (Ga/Jamestown, Accra) descent. Finley recorded and co-produced his debut album, Maverick A Strike, in Sheffield with Comsat Angels Kevin Bacon and Jon Quarmby. Maverick A Strike was released on Epic Records in 1997.

Sunday Shining was a world wide hit that featured in the US TV series Beverly Hills 98210. Three years after his critically acclaimed debut, Finley resurfaced with Vanguard; a new outlook and musical vision were well rounded and a maturation marked the result. Vanguard was recorded again in Sheffield and released in 2000.

Much More Than Much Love was recorded at RAK in London, released in 2004 and included the single "Dice". The song featured contributions from Beth Orton and William Orbit became a minor hit due to it's inclusion on the OC cult TV series. Although it would be another eight years for a follow-up album, 2008 saw Pound For Pound which was recorded in Brixton and folk album Straight from Country written and recorded in Powys, and a greatest hits package, The Best Of The Epic Years.

A release on the French label Sakifo titled 28th February Road was released in France in 2012, followed two years later by a reggae LP called Royal Rasses, which saw Finley working once again with Norman Grant of the long tenured Jamaican act the Twinkle Brothers, Lloyd Parks, Sly Dunbar and Little Roy. Faux Naïf was written, recorded and produced solely by Finley, between Paris, Nimes, Bucharest, London, Manchester and Amsterdam and was released April 2019 as an exclusively digital release.

The core of the live band comprises of Finley Quaye on lead Vocal, Guitar and Rhodes piano, Matthew Taylor on Bass and harmony Vocals, Hawi Gondwe on Guitar and harmony Vocals with Jules Fenton on Drums. Uk tour dates begin in September through to November and extend to France in January 2020.
Rosie Crow
Beuatiful Twisted Pop

Rosie The Crow (nee Rosie Vanier) gained an early reputation from Q Magazine who characterised her "enchanting howl" as "somewhere between Siouxsie & The Banshees and Cyndi Lauper having a sing-off with Kate Bush". The Guardian described Rosie's voice "moving effortlessly from seductive whispers to banshee wails" and NME said her vocal style ranged from Lene Lovich to Amanda Palmer. Rosie writes and performs on various instruments including piano and bass.
Born into a musical family, after studying music at Roehampton University, Rosie started electro pop outfit 'Rosie And The Goldbug' in 2007. Signed to Lover Records, The Goldbug went on to tour Europe and the US with various acts that included Cyndi Lauper, Brett Anderson, Hue Cornwell and Reverend And The Makers. The Goldbug received critical acclaim for their debut album and were working with producers including Dan Carey and Jim Eliot before their split in 2009. Crow then continued her career working on a project based in NYC with Pete Wentz with S*A*M and Sluggo, before embarking on a solo career. Crow released her highly acclaimed solo album in 2016. The album went on to receive excellent reviews including GQs album of the month who proclaimed Crow was the "best thing to come out of Cornwall since Poldark".
Rosie has also developed her own Cornish label Ra Ra Co Co and the next album "Weirdiful" is due for vinyl release later in 2018 after a series of singles and videos that will be digitally released every couple of months via social media, spotify and iTunes.
Yeti Bianco
Yeti Bianco are a four piece electro indie band from the south. A collection of like minded musical misfits on a quest to share their noises with the world.