The Show Must Go On!
Tristan
Fri 4th Oct 2019
Doors:

7:30 pm

/
Show:

8:30pm
(Showtimes Approx)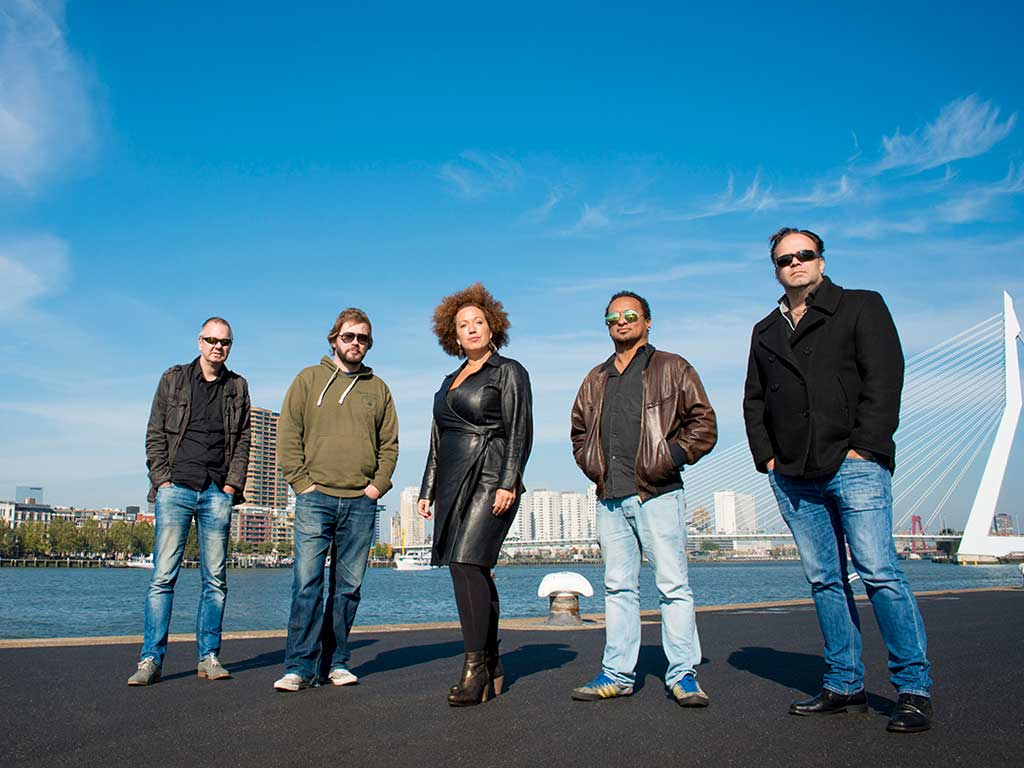 The Funk is Back - Warm Up
£12 Adv / £14 Door
Tristan are a deeply groovy, funky Dutch band with a lot of soul. Compared to The Brand New Heavies, they bring a 70s vibe to 2019 with soulful jazz-funk, funky rhythm guitars, hammond, Fendor Rhodes & synths and a slick rhythm section that will have you groovin all night long. Beautiful melodies and gorgeous voices. Influences include vintage Acid Jazz, Tower of Power, the Brecker Brothers, Snarky Puppy and theyll leave you feeling charged with positive energy and longing for more!
Replacement show for Brand New Heavies - For details see here -
https://www.the-brook.com/bnh/
Tristan
"Tristan were an absolute blast! They nailed it right from the first number, impressing the audience with their exemplary musicianship and original compositions." Steve Wright, Jazz Curator, Colchester Arts Centre Jazz Club, UK

"Tristan's uplifting grooves and consummate musicianship provided an upbeat energy that well fitted our festival vibe. Hopefully more UK audiences will get the chance to discover them." Tony Benjamin, Bristol Harbour-festival, UK

"It gives me great pleasure to spread the news of Tristan's new album. Dutch jazz fusion and soul at it's finest! A collection of instrumentals that will enthrall musicians everywhere and beautifully penned songs with gorgeous voices! Check it out! Peace..." Bluey (Incognito)

". . . an uncompromising recipe of Tower of Power's funky jazz hits, Toto's slick pop/R&B crossover arrangements and Steely Dan's intricate pop/jazz melodies." SoulTracks

"Doesn't look like you need the Hampton Horns anymore! haha! Wow…. it sounds great, I love you guys" Randy Brecker


JAZZ, FUNK & SOUL WITH TRISTAN

Dutch five-piece Tristan's music can be best described as feel-good vintage Acid Jazz, with the energy, vibe and sounds of today, performed by some of the best contemporary pop/jazz musicians from Europe.

Funky rhythm guitars, Hammond, Fender Rhodes and synths, and a rhythm section that has been performing together for decades playing solid grooves and tight, punchy arrangements that have since become their trademark. All this underpins singer Evelyn Kallansee's stunningly beautiful vocals. It will take you back to that great warm sound of the 70's, with a fresh breeze of influences from the present.

While Tristan's music may sound like bands such as Tower of Power, Snarky Puppy, or classic Acid Jazz acts such as Incognito and the Brand New Heavies - who all produce high energy grooves – what makes this group stand out from their contemporaries is the high quality of the compositions and arrangements.

Tristan's debut release, 'Full Power' - which featured US soul singer Heston, UK saxophone maestro Nigel Hitchcock and legendary American trumpeter Randy Brecker - received rave reviews, while their highly acclaimed follow-up, '2nd Phase', proved that this is a band with something to say, both albums going straight to No 1 in the UK soul charts. The group continued to surprise again, with 'Lifestyle' . Tristan's third album, has been released in spring 2016 and is received enormous:

'Lifestyle', Tristan's third album, (released Spring 2016) and has been received enormous:
o Jazz FM , A-list for 8 weeks
o Live @ Jazz FM
o Live @ BBC radio Robert Elms
o NPO Jazz & Soul playlist for over 8 weeks
o Praising reviews in OOR , Blues &Soul Magazine, Platomania.
o 34 in UK soulchart top 100,
o Best soul album and band 2016 - Colourful Radio UK
o Bright Star Award 2016– nomation Best Soul/R&B Album, Best Band
Due to this success they've been touring Japan, France, Poland, United Kingdom, Germany, Romania to name a few. In 2017, they released worldwide a 'live in concert' album with an extended band. Their new album was recorded with, 'the 5-piece core' of the band only. Pure, energetic, groovy songs will appear on their 'The Spice of Five' album (Release April 2019).
Soul 45 DJs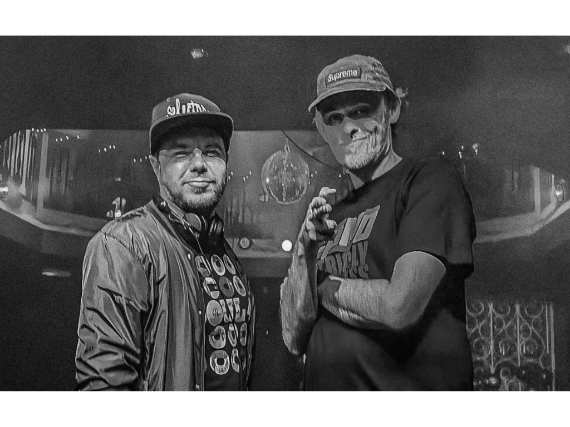 "There's nothing like the depth, detail and sonic impact of a good vinyl record" say the SOUL 45 DJs (Mark James & Neil Walters), and they should know, they have been championing the 45RPM/ 7" vinyl format for the last 4 years in Southampton and at their SOUL 45 club nights. Everything from classic Motown sounds to raw Soul, heavy Funk, Disco, Boogie and B-Boy Breaks, Roots Reggae, modern day releases and some golden Hip Hop thrown in for good measure – and keeping with the perspective of the old-school, few things are as fabled as the practice of collecting and spinning 45s. Smaller than a 12-inch record, but larger than a compact disc, 7-inches might be outdated technology but pack a lot of punch with a rich warm sound.

It's not about dj technique, it's about great taste and their growing reputation for dance parties has brought them sets alongside local and international acts alike, including Trojan Sound System, Eddie Piller, Public Service Broadcasting, Craig Charles, Don Letts, Hannah William & The Tastemakers, Charley Macaulay, Freddie & The Freeloaders, Black Cat Boppers, Mayfield, DJ Format, Mr Thing, New Street Adventure and the legendary Afrika Bambaataa among others.

Soul 45 dj sets are a refreshing hot alternative to the Top 40, new dance-trends and other cookie-cutter nights out and most defiantly a unique music experience you can't find anywhere else on the southcoast.