(Originally 04/03/22)
Daft Funk Live
Sat 14th Oct 2023
Doors:

7:30 pm

/
Show:

9:00pm
(Showtimes Approx)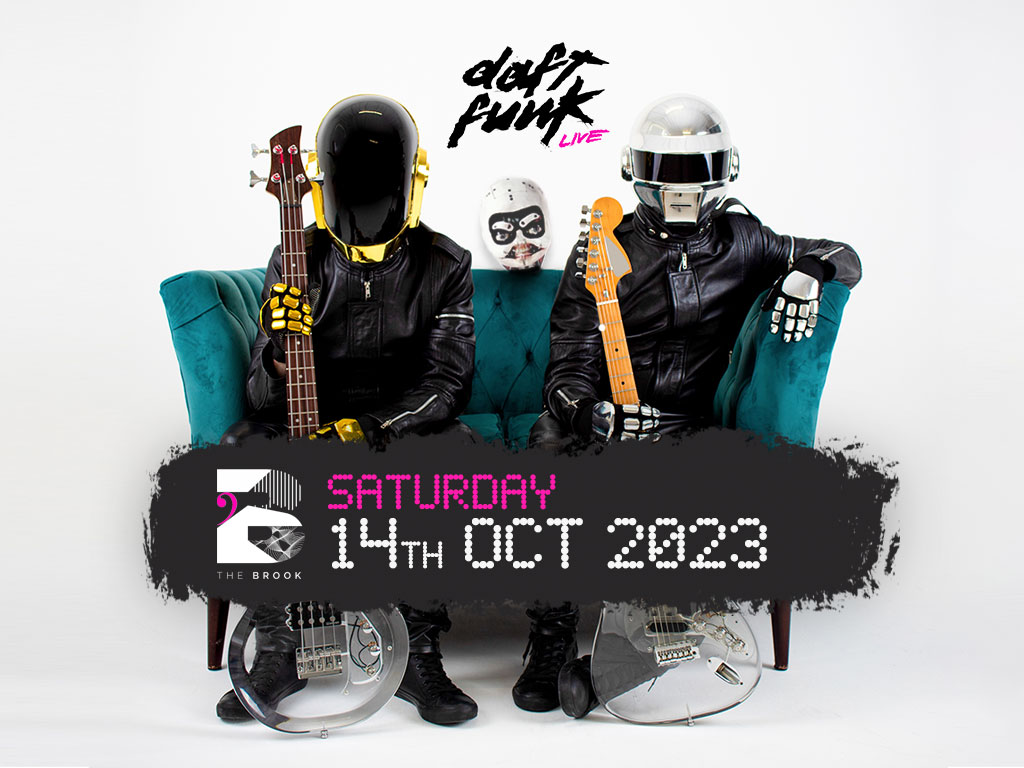 £12 Adv / £15 Door
Don't miss Daft Funk Live's Brook return ... the UK's Finest Daft Punk tribute band.
"From French house pioneers in the '90s to dance tastemakers in the 2000s to mainstream heroes in the 2010s" .... It's safe to say the iconic Daft Punk have achieved legendary status and well deserve their own tribute! It's gona to be one hell of a party!!!
Daft Funk Live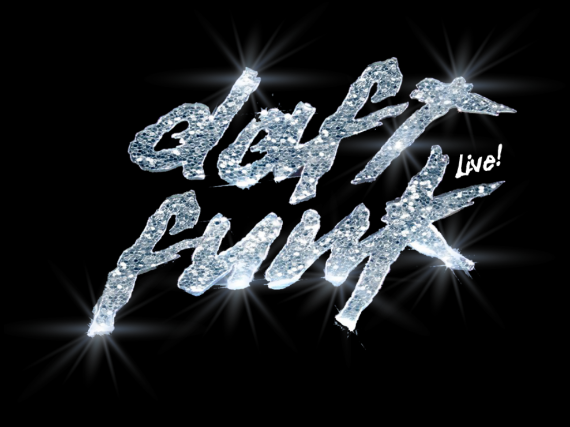 Dedicated to recreating the sounds and atmosphere of a Daft Punk 'LIVE' experience, the band's meticulously crafted stage productions feature authentic costumes and synchronised custom light show. Incorporating live guitars, synths, and drums, they weave crowd-pleasing homages along with unique mixes of Daft Punk's greatest hits.
In light of the recent split of the official robots, the equally mysterious 'Daft Funk LIVE' continue to pay homage to the infamous house masters by performing Harder, Better, Faster, Stronger.
Their work is never over.

For more information on the band please visit: www.daftfunk.co.uk
Reviews
""...totally superb, and incredibly detailed giving you a Daft Punk explosion of sound & colour." – Max Taylor (Groove Armada, Mika, The Bays, Creepy Neighbour).
*****
"Eargasm + eyegasm! The most bad-ass Daft Punk recreation I have ever seen." – Show attendee – Komedia, Brighton
*****
"As a massive Daft Punk fan I was ready to 'not' enjoy the show... h0lly $h!t ballz I was put in my place! Beyond epic... if you get the chance to see them live grab it with both hands!"
*****
"This is no small feat for just a tribute band. They're too original. At least too close. Creepily close"
*****
"The bestest Daft Punk tribute around (the world)." – Factory Manchester Feb 2020
*****
"You guys were AMAZING! Everyone is talking about it!"
Saskia - Events Manager. Goodwood Races (Xmas Blowout Dec 2019)
*****
"After booking these guys for our festival. All I can say is breath-taking. Complete professional guys and what a show!"
- FUDSTOCK FESTIVAL - August 2019
*****
"This might be the coolest application of CHAUVET DJ gear yet! 'Daft Funk Live' really captures the spirit of their idols."
- CHAUVET DJ (April 2019)
*****
"YOU GUYS ROBOT ROCKED IT TONIGHT.. THOUGHT THE SONGS AND THE MIXES WERE EXCELLENT! GREAT MUSICIANSHIP ALONG WITH FANTASTIC VISUALS. CAN'T WAIT TIL YOU COME BACK TO LEEDS!!"
- Eddy - The Hi Fi CLub - Sept 2019
*****
"THEY WHERE MY HIGHLIGHT, TOP SOUNDS & VISUALS. A CREDIT"
- Kerry, FUDSTOCK FESTIVAL SEPT 2019
*****
"THESE GUYS ROCK. MADE MY 40TH VERY SPECIAL. I'VE NEVER HEARD THE UNIQUE MIXES THEY DID AND THE LIVE INSTRUMENTS WERE AMAZING. LOVED EVERY MINUTE AND WAS LEFT WANTING MORE"
‎- RAJESH, JULY 2019
*****
"DAFT FUNK LIVE ARE NO TEDIOUS TRIBUTE. THEY TAKE THE SONGS OF DAFT PUNK AND & ADD £10K OF COSTUMES AND LIGHTING TO BRING A COMPLETELY CONVINCING TAKE ON THE DISCO HOUSE MASTERS."
- Simon, Greenmind gigs JUNE 2019
*****
"THANK YOU FOR A GREAT EVENING LAST NIGHTS GUYS, THE SHOWMANSHIP OF YOUR PERFORMANCE WAS EXCELLENT!!!"
- Mark, APRIL 2019
*****
"WHAT A FABULOUS NIGHT, THANK YOU, VERY TALENTED ROBOTS 🙂 TRULY FANTASTIC!"
- Louise, APRIL 2019
*****
"TRULY, YOU WOULD MAKE 'THEM' PROUD"
- Ellen, MAY 2019
*****
"YOU GUYS REALLY DID JUSTICE TO THE ORIGINAL MIX, I LOVE IT! KEEP UP THE GREAT WORK"
- Brandon MAY 2019
*****