By Arrangement with Selective Agency
Clint Boon 'Boon Army' DJ Set -Cancelled
Fri 24th Sep 2021
Doors:

7:30 pm

/
Show:

8:30pm
(Showtimes Approx)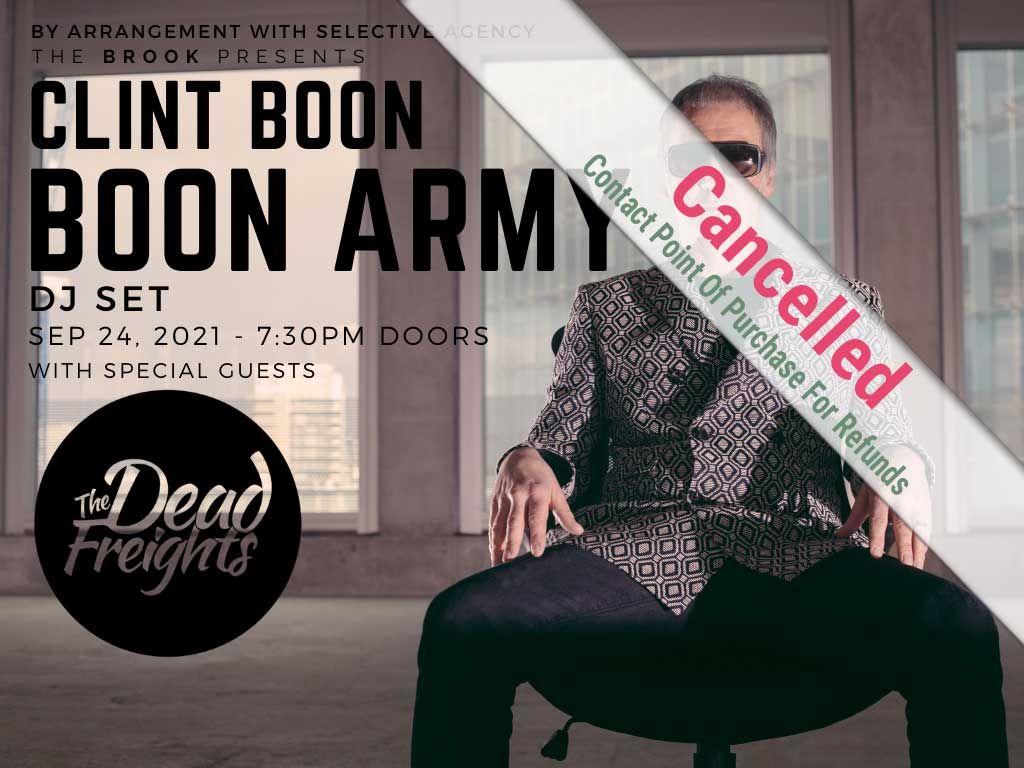 Early-Bird Tickets Offer - Limited Time Only
Sorry guys - Had to cancel 🙁
Clint Boon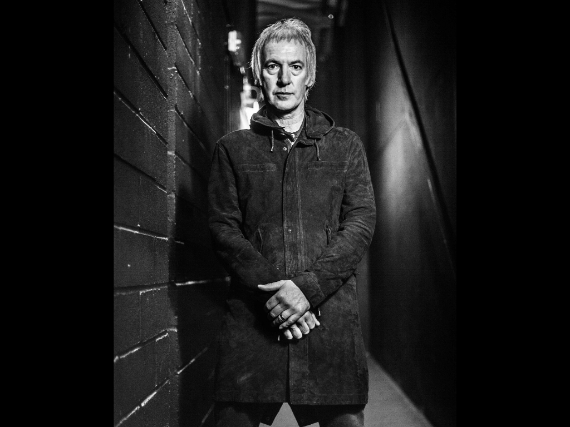 Clint Boon is the Inspiral Carpets' keyboard player/vocalist/songwriter who, since 2004 has become a permanent fixture on the airwaves of Manchester. He has worked as a radio presenter for several Manchester based radio stations, 96.2 The Revolution, XFM Manchester, Radio X, BBC Radio Manchester and XS Manchester.

Believe it or not, 2020 marks Clint's 45th year as a DJ. He set up a mobile disco business in 1975 at the age of 15. He's pretty much DJ'd ever since. For the last 20 years, Clint has carved out a successful career as one of the UK's most sought after club DJs. His weekly Saturday night at Manchester's South Nightclub is now in its nineteenth year, the longest running weekly club night residency in the city. He also DJs around the UK and internationally.

Since 1985, Clint's work with the Inspiral Carpets has taken him around the world several times and resulted in many hit singles and five highly acclaimed studio albums. The band are seen as one of the definitive 'Madchester' bands alongside Happy Mondays, James and The Stone Roses. Until recently, Inspiral Carpets were still very active on the live music scene having played recently not only in the UK but in Argentina, Spain, Greece and Italy.

Clint has been instrumental in helping some of our most important bands achieve their success. He recorded Elbow's first ever demo in his loft studio in Rochdale. He helped Gary Mounfield (Mani) become The Stone Roses bass player. He took Noel Gallagher around the world as a roadie for the Inspirals and introduced him to the music industry. In the late 90s he recorded two albums under the name 'The Clint Boon Experience' which featured vocals by an unknown opera singer from Fleetwood named Alfie Boe.

In recent years, Clint has also become a mainstay in the world of radio. Since 2004, he has presented primetime shows on a daily or weekly basis for various stations including BBC Radio Manchester, The Revolution, XFM Manchester and Radio X. He is currently presenting the weekday drive time show on XS Manchester.

Clint also dabbles in the world of acting. He played a small role opposite Steve Coogan in the film '24 Hour Party People' and has been involved in several other independent short film projects. He spends a lot of time visiting schools and colleges talking about his career and is constantly involved in fundraising for various charities.

In January 2016, Clint launched a weekly podcast 'Storytime With Boon' which received rave reviews and won the Bronze award for 'Podcast of the Year' in the 2016 ARIA Awards.

In 2020 Clint launches his own club night Boon Army - The Best Records Ever Made.

Boon Army features diverse selection of Clint's favourite musical genres, including Northern Soul, Hip Hop, Punk, Indie, Rave, Motown, Madchester, Brit Pop, Ska, Reggae, Funk, 50s & 60s Rock n Roll, House and modern dance tracks from the likes of Sub Focus, Disclosure, Chase & Status, Rudimental etc.

"I generally play 'The Best Records Ever Made'. Whatever genre I'm playing, it's likely to be the big familiar tunes of that genre. I try not to be too self-indulgent; I work with the crowd; I never go in with a pre-planned set. I don't do beat matching or f*ck about with the records. I play the records the way they were made by the artists and I play 'em loud. I steer away from modern pop and R&B. I don't do 'cheese' or 'irony'. This all seems to work nicely." – Clint Boon
The Dead Freights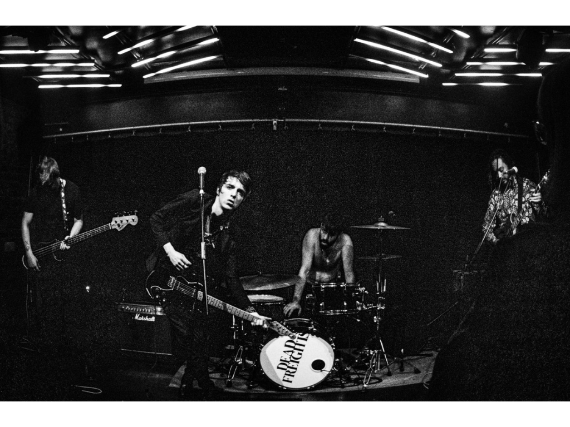 Formed in 2015, The Dead Freights are an indie rock'n'roll band from Southampton, UK. Consisting of frontmen Charlie James and Robert Franklin, bassist Robby Spencer and drummer Louis Duarte.
Dual harmonies strut over crunchy, melodic guitars twinned with a powerfully tight rhythm section. The Dead Freights prowl any stage with a classic, contagious rock'n'roll attitude and a strong arsenal of suggestive, driving anthems.
After playing in and around the UK for three years, the band signed to indie label Mi7 Records in mid-2018. They recorded at Abbey Road studios in late-2018 and released their debut single "Reason & Walls". They were named "Big In 2019" by This Feeling.
"A band that gives bands hope" // Lowkey News

"A volcano of charming guitars, solid friendships and rock 'n' roll excess" // Guestlist

"Charming, charismatic, full of strut - see them once and you hooked" // Gigslutz

"From the first few grinds of the cogs of string and drum-skin, it is clear that The Dead Freights are a well-oiled, versatile and powerful machine." // Louder Than War