Chai Wallahs & Diplomats Of Sound Presents
Chai Wallahs: The Allergies (Live) + Izo Fitzroy + Jimi Needles + Diplomats of Sound DJ's
Thu 12th May 2022
Doors:

7:30 pm

/
Show:

7:30pm
(Showtimes Approx)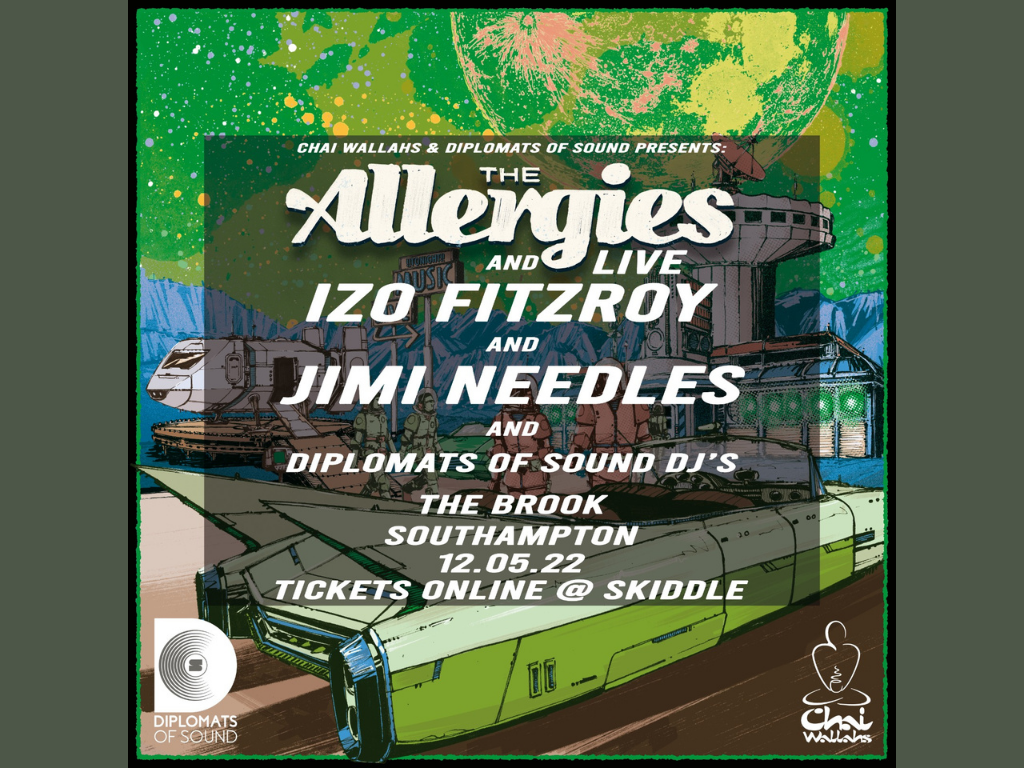 £12.50 Limited Offer
The Allergies Live, with Support from the incredible Gospel, Soul and Blues songstress Izo Fitzroy, Bass Heavy Funky beats and Breaks from Bristols very own Jimi Needles and feel good vibes from the Diplomats of Sound Resident DJ Si Chai
The Allergies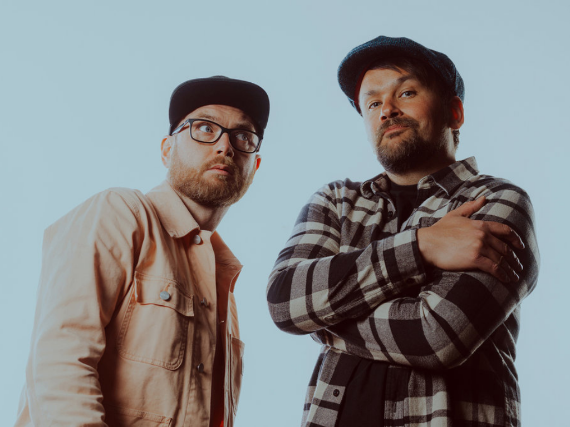 The Allergies Live
The Allergies have been on a mission to reshape funky vintage sounds for the modern dance floor since they first met at Chai Wallahs way in 2012.
Both skilled turntablists in their own right and known for their 45 only vinyl sets, the duo of DJ Moneyshot & Rackabeat bonded over their love of classic hip-hop and beats and decided to pool their knowledge and skills into making their own music and bring re-fuelled funk and feel good hip-hop to the masses.
There use of unique breaks, funky basslines, horns, and dancefloor grooves inspired by the golden eras of funk, soul, disco and hip-hop filled the dancefloors and led to signing with Jalapeno Records in 2015.
Their single and album releases have charged up the UK's official indie charts, topped the download charts and racked up a serious number of plays across the airwaves winning them a whole bunch of accolades including multiple 'Tune of the month' awards from Mixmag, 'Album of the Day', 'Album of the Week' and the coveted 'Album of the year' on both 6 Music and Juno Records with their debut album becoming the bestselling hip hop album on iTunes and the Juno charts.
Now, performing as the 'The Allergies Live' the dynamic duo take their party starting performances to the next level by featuring 'Ugly Ducklings' powerhouse frontman 'Andy Cooper', the Soul-sensation and deadly diva 'Marietta Smith' on vocals and 'The Herbaliser's' master of the brass 'James Morton'
This is high octane Latin, funk fuelled, hip-hop, boogie beat that will set the roof on fire.
Izo FitzRoy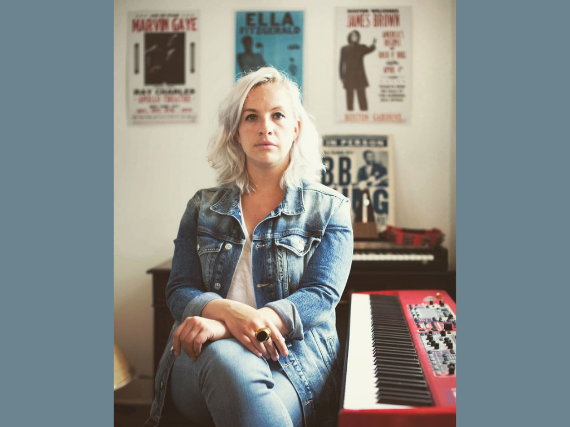 IZO FITZROY
Soul Blues, Gospel, and Funk with a touch of Disco
Izo's incredible uplifting harmonies delivered via her powerful lead vocal and jazz tinged keys work, set her apart from her contemporaries and have won her play on BBC 6Music, BBC London, JazzFM, a FIP Selection award, the 'Heavy Rotation' feature on NPR in the US and strong support from the likes of Clash Magazine, Indie Shuffle, Mixmag, Eton Messy and La Belle Musique to name a few…
Her songs are built for performance, sincere and compelling lyrics delivered over tight and melodic grooves. She effortlessly transitions from the recorded versions to the live stage with her band's unique line-up. Shunning typical soul instrumental combinations to instead feature up to 9 gospel backing vocalists, this vocal arsenal provides the perfect foil, making for truly special live shows.
After years of directing gospel choirs her recording career took off in earnest after writing and recording the bulk of her debut album – 'Skyline' while she was living in New Orleans for the best part of a year. Production duties came courtesy of industry heavyweight - Dr Rubberfunk. This creative partnership flourished and quickly grew into a whole album's worth of material, producing a record that channelled her gutsy gospel style and colourful bluesy keys through vintage funk grooves.
Exploring her beautiful compositions on a grander Izo's second album "How the Mighty fall' was released in 2020 and feature one of the finest soul brass sections in the business – The Haggis Horns, as well as Izo's very own Soul Sanctuary Gospel Choir with production from Mercury award nominated Colin Elliot (Richard Hawley, Jarvis Cocker, Paul Weller), the multi talented Shawn Lee (Young Gun Silver Fox) and the inimitable disco don - Dimitri From Paris.
Jimi Needles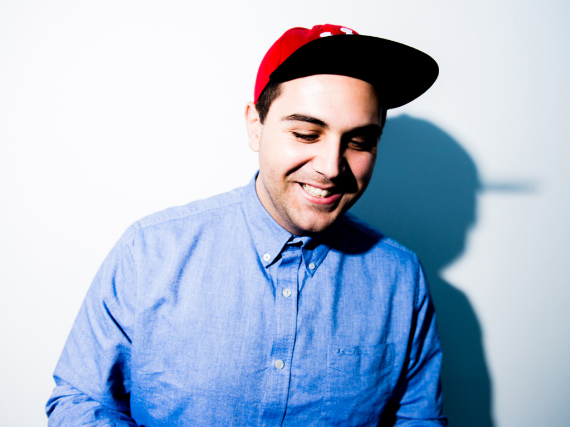 The original turntable trickster and funk maestro, the award-winning Jimi Needles is the party-starter DJ of choice.
Jimi's musical origins are routed in hip hop, soul, funk and disco but brings to the turntables a fusion of pin-point scratching, breaks & bass music. His cut-n-paste antics leave virtually no genre untouched creating the ultimate live soundtrack whilst always showing recognition to old school and retro classics.
Music Genres:
Blues, Breaks, Funk, Hip Hop, Soul