LIMITED EDITION
Loonee Toons - Reunion 2nd Anniversary
Sat 19th Aug 2023
Doors:

7:30 pm

/
Show:

8:30pm
(Showtimes Approx)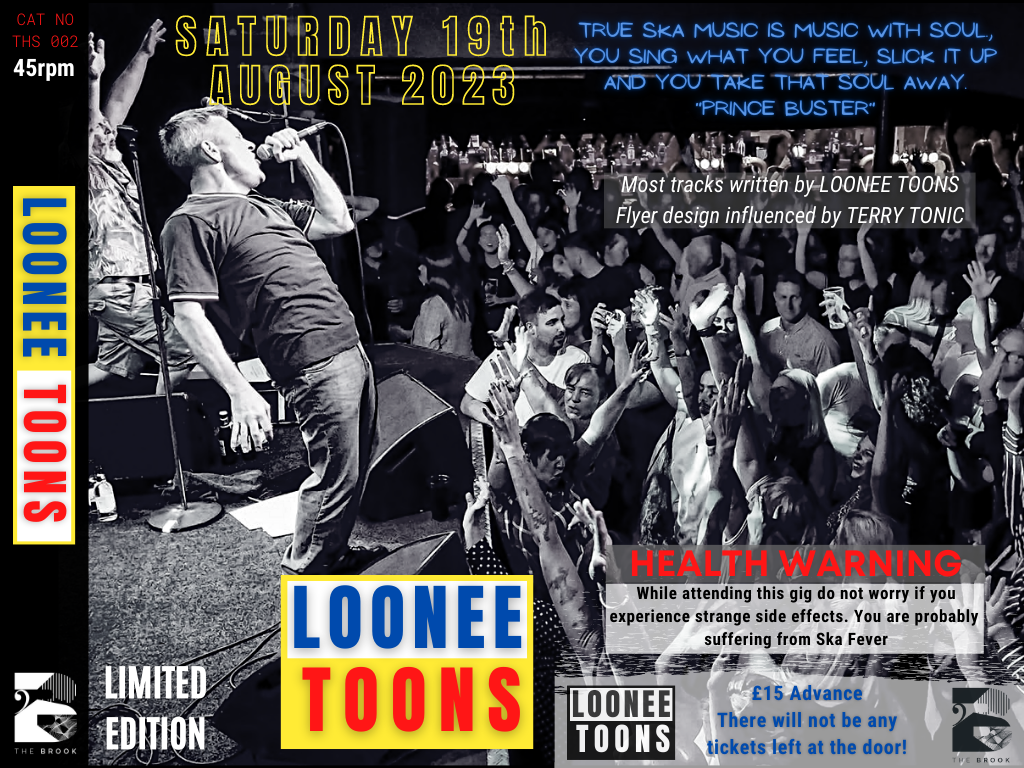 £15 Adv
True ska music is music with soul, you sing what you feel, slick it up and you take that soul away. "PRINCE BUSTER"
HEALTH WARNING - While attending this gig do not worry if you experience strange side effects. You are probably suffering from Ska Fever.
Loonee Toons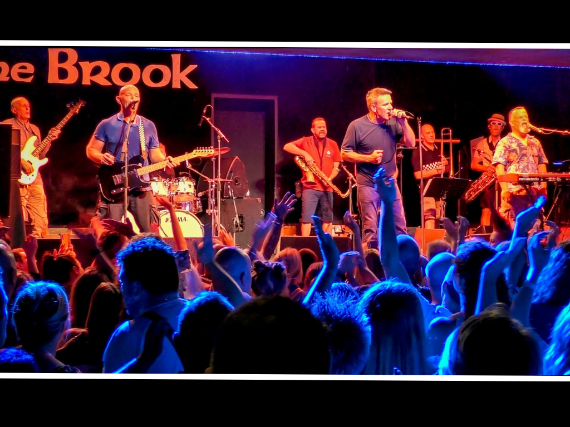 Loonee Toons formed in Eastleigh in 1990, a bunch of local lads who wanted to play some Ska, and more importantly have a lot of fun doing it.

After a few line up changes in the early days, they quickly settled and began to establish themselves as one of the most fun and energetic bands along the South Coast. Throughout the decade they played regular sold out shows at The Brook, The Wedgewood rooms and many more, and there were memorable shows at The Mayflower Theatre, Portsmouth Guildhall, The Marquee in London and numerous festivals up and down the country.

Support slots with Desmond Dekker, Laurel Aitken, Bad Manners, The Selecter, Ian Dury and the blockheads and many others were massive highlights for the boys. In fact The Loonees became the "go to" band for Bad Manners when they needed Dep Musicians, with some of the lads going on to become permanent members of Busters band.
The band called it a day in 1999, after feeling they had taken it as far as they could.

Some of the members are still well known on the local music scene, performing with bands like The Butterfly Collective, Double Barrel, RU40 to mention a few.

Fast forward 20 years, after getting together in the studio to record a song and video for a dear friend, which caused quite a stir on social media, and many calls for a reunion over the years, the band felt the time was right to do a live show at least one more time! That turned into 3 more times when tickets became the fastest ever sold at The Brook.

The boys enjoyed it so much they were back in 2022 ... and guess what they are back again in 2023 to do all again!

So get ready for a night of classic 60s 70s Ska, 2 Tone, unusual covers and a very healthy portion of classic Loonees originals!

"DON'T BE SHY"