No Jacket Required
Sat 27th Jan 2024
Doors:

7:30 pm

/
Show:

8:30pm
(Showtimes Approx)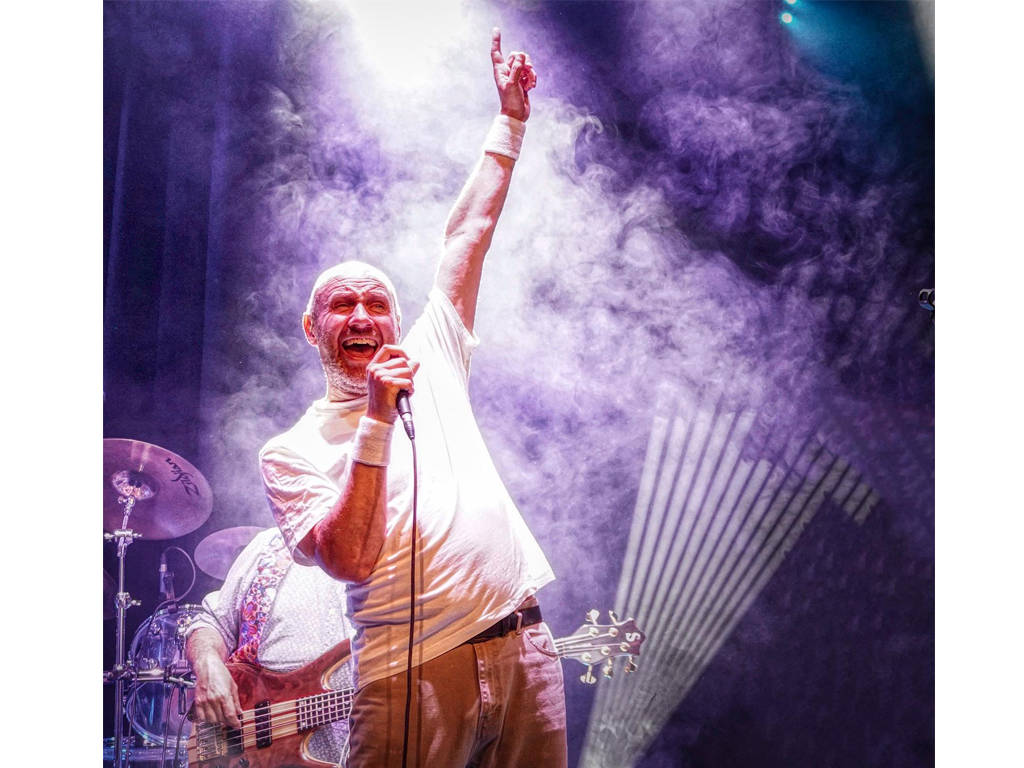 Brilliant Phil Collins Tribute
£15 Adv / £18 Door
No Jacket Required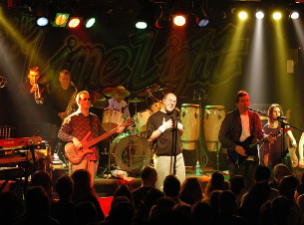 Join the UK's leading Phil Collins tribute as they return to celebrate their 20th Anniversary. A spectacular two-hour show from this fantastic 11-piece band, featuring tracks from Phil's solo career and his time with Genesis. Expect to be transported back to the 1980s to relive those hit-packed concerts in the company of this acclaimed band making its 23rd appearance at The Brook. From Against All Odds to Invisible Touch, Sussudio to the classic In The Air Tonight – there's something for everyone.

"Awesome, as always"… "You lifted my spirits"… "What another great night!"

A No Jacket Required show is not to be missed – book early!
No Jacket Required make a welcome return to The Brook in Southampton this January as they celebrate 20 years of performances as the country's leading Phil Collins tribute. Fans of the multi award-winning global superstar will surely be grateful for the band's faithful recreation of his live shows, after Collins and his Genesis bandmates called it a day in the spring of 2022.

"It certainly was the end of an era, and it was a privilege to be there to say thank you and farewell", says No Jacket Required frontman Dave Whitehouse of the final Genesis shows at the London's O2 Arena last March. "There is clearly still so much love and affection for the band and their music. It's down to us now to keep the music alive". No Jacket Required have been doing just that since their first show back in April 2003, and they have clocked up hundreds of performances across the UK over the last 20 years.

Not bad for a band which originally formed for a one-off show back in the days when tribute bands were a relatively new phenomenon. "There weren't many tributes to any acts back then", says drummer Graham Goacher, "and we were the first to attempt a full live tribute to Phil Collins. A 10-piece live band, with a horn section and backing vocalists, just like Phil's own concerts. That show was a big success and proved to us not only that we could perform it well but that there was a huge demand to hear the music".

While Phil Collins and Genesis have toured only four times since then, No Jacket Required have established themselves as the UK's leading Phil Collins tribute. So much so that they have played overseas, while vocalist Dave Whitehouse has appeared on TV across Europe as part of his association with an award-winning Big Band from Luxembourg. No Jacket Required are a regular on the UK festival circuit, recently playing in front of 5,000 fans at the Marvellous Festival - and they are back in Wales at the Big Tribute Festival in 2023.

"When we first started out, I don't think any of us could have predicted that 20 years later, we would be a high-profile tribute band with a big following in our own right", says guitarist Vic Chase. "We've had such a great time but have also made so many friends over the years. People appreciate what we do and that's very pleasing, especially when they are clearly big fans and know their stuff".

"So many people say that they've seen Phil and Genesis loads of times and we are just as good, if not better", says drummer Graham. "That's flattering but humbling too. It's what we're hoping to do - entertain but also remind people how good this music is, and how spectacular those shows were".

As well as recreating Phil Collins' music, No Jacket Required even follow in Phil's footsteps by raising money for homelessness, as a direct result of the biggest hit from the '…But Seriously' album. They have been supporting The Bridge Trust in West Kent for many years and have raised over £43,000 so far – they hope to top the £50,000 mark in their 20th year. "Another Day In Paradise is a classic Phil Collins track in that it has a message which connects with the listener on a personal level, like so many of his songs", says Dave. "We perform it at every show and it seemed apt for us to collect for a homelessness charity too. Phil has done so much for charity over the years and it's a cause which he is well-known for supporting". The band's merchandise will be on sale at the show, with all monies raised going to the Bridge Trust.

"It's quite a milestone", says Graham, reflecting on the band's 20th Anniversary. "If the music didn't stand the test of time, then I suppose we would have stopped a while ago. As it is, we are as excited about this tour as we were when we started!"

"It's a great show to perform", adds Vic. " There is something for everyone - the music has been the soundtrack to our lives, hasn't it? So there's a nostalgia of course, but we have younger members of our audiences who are getting to know the music for the first time from our performances. We have always aimed to remind people about the songs but also bring them to new audiences".

"It's going to be a big celebration this time around", enthuses Dave. "Phil and Genesis have called time on their amazing careers and we want to acknowledge that. We are delighted to be celebrating 20 years of our own career and we will be putting on a special show this year – all the hits you'd expect, some Genesis of course, and a few surprises along the way. Above all, we want to celebrate the wonderful music and we hope that our fantastic audiences, old friends and new friends, will come along to join us"