By Arrangement With Runway, The Brook Presents
Jack Francis - Full Band Show, London
Thu 26th Oct 2023
Doors:

7:30 pm

/
Show:

8:00pm
(Showtimes Approx)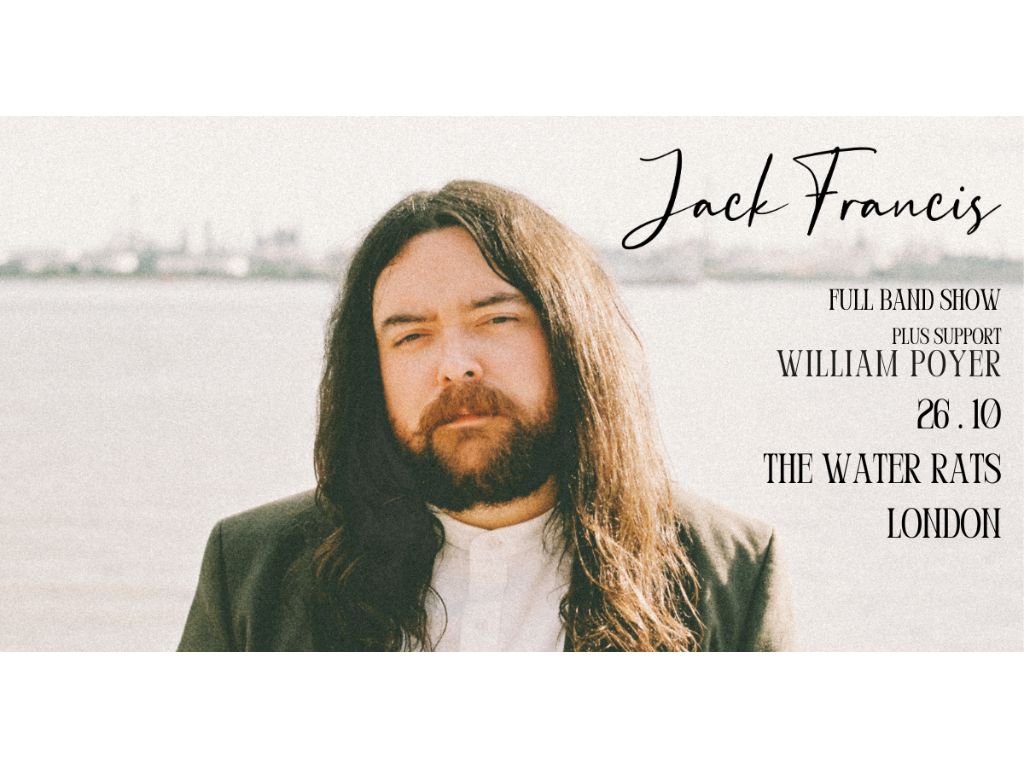 A Special London Show at The Iconic Water Rats Music Venue
£12 Adv / £MOTD
"A mix of raw soul, honest country heart and undeniable British resolve" - Holler Country

"This whole album should be declared an area of outstanding natural beauty." - Louder Than War

For venue and accessibility info please go to THE WATER RATS VENUE LONDON website. General Venue Enquiries : Call 020 7833 3312 / 07842 900 222 ; email: waterratssally@outlook.com
Jack Francis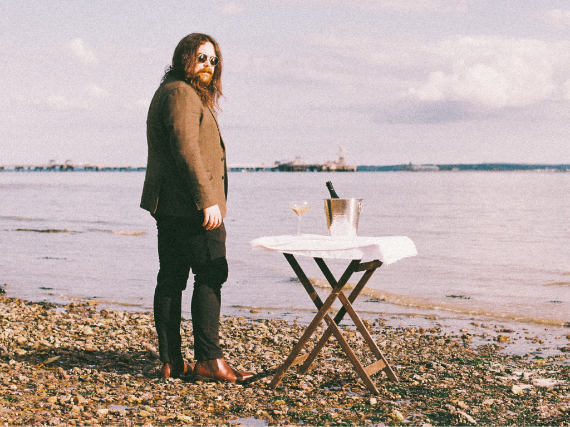 Singer, songwriter and multi-instrumentalist Jack Francis' heartfelt songs are rooted in the finest musical traditions of America, whilst staying true to his own British and Irish heritage. His unique voice and perspective lend authority to lyrics exploring the complicated terrain of life with passion and poetic precision.

Jacks musical journey started at 15 years old, honing his craft performing music in pubs, clubs and venues. After more than 10 years of experience of touring around the UK, a stint writing Pop songs for a publishing house followed. This become the catalyst for Francis to focus his attention on recording and releasing his own music the way he wanted it to be heard.

During a break between the Covid-19 lockdowns of 2020, his self-titled debut album started production with the help of old friends Ferris & Sylvester at their home studio in Wiltshire.
Upon its release, the songs from his debut were championed by the likes of Janice Long, Tom Robinson, Ricky Ross and Iain Anderson all across the BBC. A string of tour supports, as well as festival appearances in the UK and Europe followed in the summer of 2022, before beginning work on the follow-up album in September of the same year.

Francis' second record, entitled 'Early Retirement' is due for release in the Spring of 2024. A personal collection of songs demonstrating a more diverse sonic palette, as well as his acerbic wit, 'Early Retirement' compounds Jacks experiences navigating modern society and the music industry.

William Poyer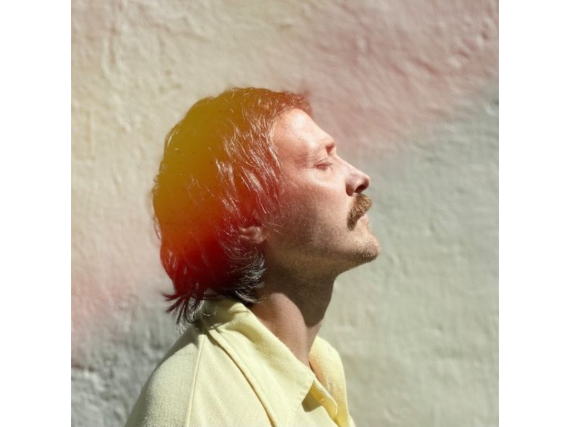 William Poyer's songwriting hits that sweet spot between emotional and anthemic, his intimate and introspective folk met with giant melodic hooks and soaring vocals.

Poyer's musical journey began when he left his native Wales in 2013, looking to hone a sound that felt unique and true to both his upbringing and his penchant for widescreen Americana. Three years of living in Mexico helped him find the sound he had been searching for, and it all came together on his debut album, Born Lucky, in 2016.

A string of singles over the last few years were signs of what was to come, as Poyer built upon the sparse country-rock infused sound of his early songs. Six years on from Born Lucky, he made a timely return with five new songs on the brilliant Forgiven EP. The songs are gloriously melodic with a restrained melodrama that reveals Poyer as a vivid storyteller and a soulful, versatile singer; his voice able to switch from the tender sung-spoken delivery to a belting near-shout at a finger click.