Bruce Juice - The Springsteen Tribute Band
Wed 20th Dec 2023
Doors:

7:30 pm

/
Show:

8:00pm
(Showtimes Approx)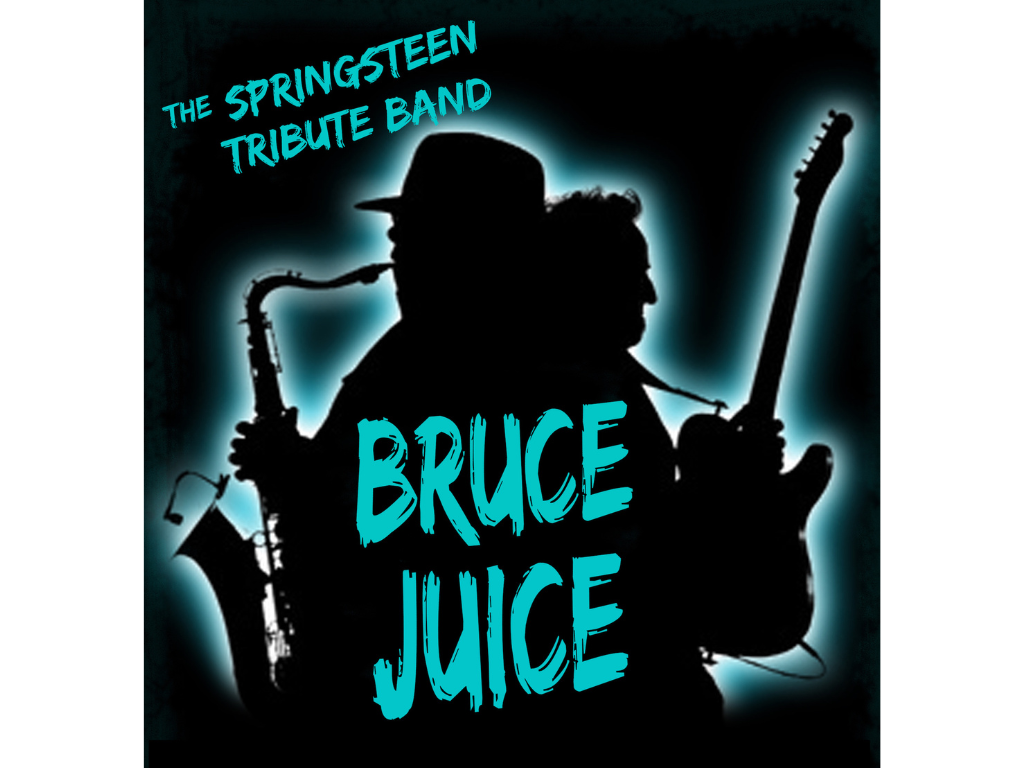 £16 Adv / £19 Door
Bruce Juice - The Springsteen Tribute Band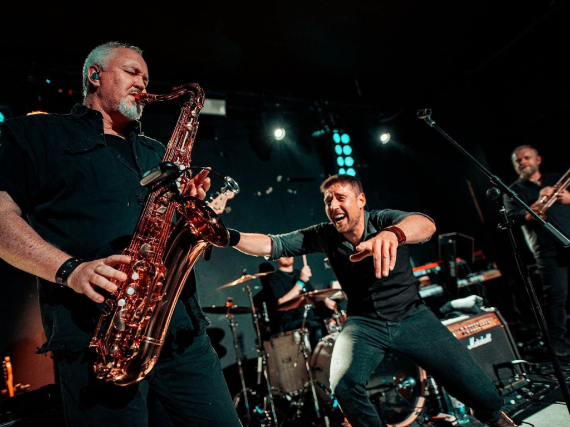 STEVE VAN ZANDT CHALLENGES BRUCE JUICE
Springsteen's right hand man has complimented Bruce Juice on featuring the rarer and earlier songs from the '70s in the first half of most shows, but he has also thrown down the 'Van Zandt Challenge' for Bruce Juice to tackle some of Springsteen's greatest songs that only surfaced officially for the first time on the album 'Tracks'. The band is now taking up this challenge and will perform a dozen or so songs from Tracks at selected gigs in 2023 and early 2024.

Bruce Juice continue to bring a range of unique features to a number of sold-out gigs in the UK, having already performed the entirety of the 'Born to Run', 'Wild & Innocent', and 'Born in the USA' albums, as well as a healthy dose of live arrange-ments from the "Darkness '78" tour.

In addition, Bruce Juice continues to perform for 3 hours live at every gig, aiming to deliver the full E Street experience for all Spring-Nuts / E Street Fans. Some venue curfews may limit this to c.2.5 hours.

Another unique feature to Bruce Juice, is that it continues to perform the more musically complex songs penned in the 1970s, including rare gems such as 'Thundercrack', 'Kitty's Back', the slow bluesy version of the 'E Street Shuffle', 'Loose Ends', 'New York City Serenade' and 'Rendezvous'. But if your thing is the usual classic hits from 'The River', 'Born in the USA' and 'Tunnel of Lucky-Touch-Ball-Letters-Rising' albums, there is a healthy mix of all those in the second half of each show.

Perhaps the most favourable reviews about Bruce Juice gigs, is that the band does not perform the standard or album version of each song. Every song has been thoroughly researched to uncover the very best live arrangement, specific to legendary Springsteen gigs, whether it is from the Bottom Line, Passaic, Winterland, the Main Point, Tempe or Hammersmith. This is an attempt by this band to deliver just a glimpse of what it must have been like to feel just of bit of those original live arrangements up close and personal from those small venues before stadia-mania.

Already building up a strong reputation as the most dynamic Springsteen tribute in the UK, this 7-piece band is also announcing 20+ new dates across England and Wales. All of this comes in a high-energy live performance designed to capture the unique E Street Band sound. You will go away with a healthy injection of Bruce Juice and an energetic E-Street experience!