Save The Platform
with
Platform Posse
,
Chicago 9
,
The Pete Harris Blues Band
Thu 23rd Nov 2023
Doors:

7:00 pm

/
Show:

7:30pm
(Showtimes Approx)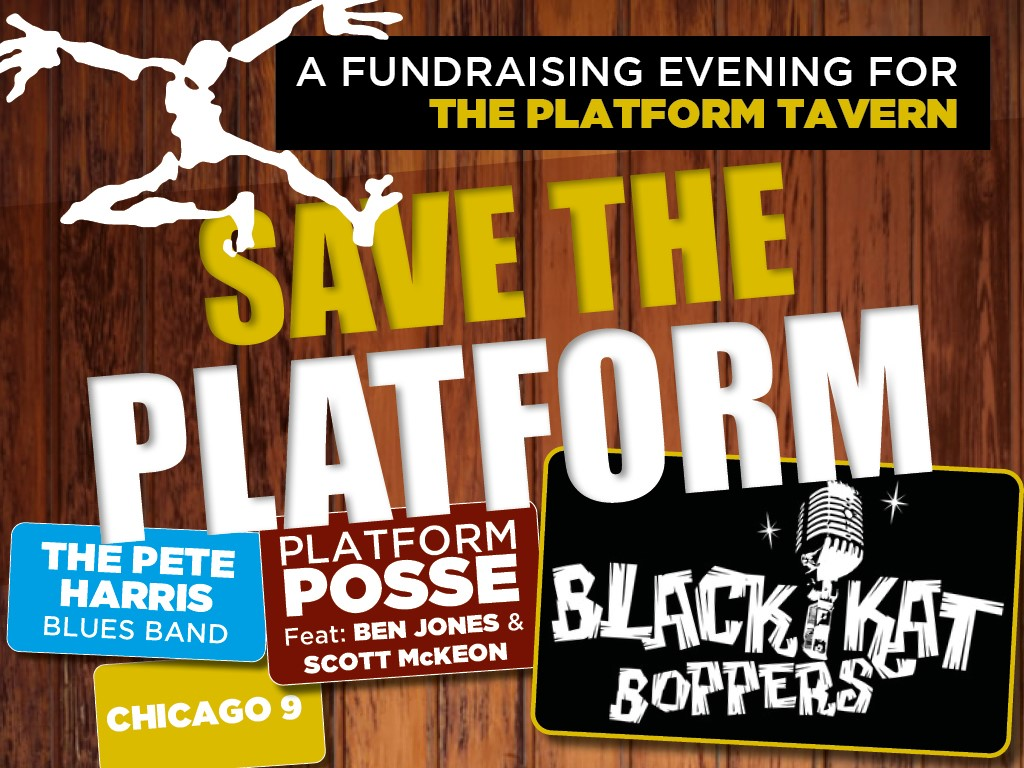 £15 Adv / £17 Door
A fundraising evening for The Platform Tavern. If you can't attend, perhaps you would consider making a donation to the crowdfunder
here
?
Platform Posse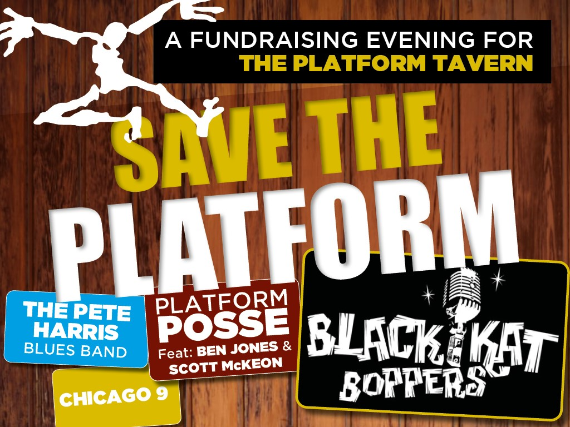 The Platform Posse has been the resident band 1st Friday of the month for the last 15 years at The Platform Tavern. It has seen many incarnations but currently the Posse is:

Miffy Smith - Southampton's premier Blues Harp and vocalist
Chris Pope - Drums
Reggie Winslade - Bass
Tim Payne - Guitar

But extra special guests on the night include:Ben Jones and Scott McKeon ...both of whom have recently toured with global Mega Star 'Sir Tom Jones, both Ben and Scott have a pedigrees that goes way beyond having toured and worked with industry legends beyond number, having sold out their respective shows at Ronnie Scott's and the 606 ..these two guitarists are truly world class.
Chicago 9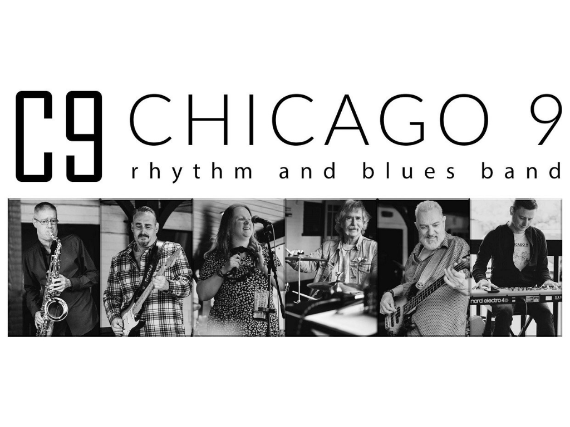 Named after the train to Chicago that transported blues legend Muddy Waters to his new life as a professional musician, Chicago 9 brings you a comprehensive selection of Blues mixed with some good time Rhythm & Blues, with a just a sprinkling of Rock 'n' Roll.
THE LINE UP
Angie Restorick - Vocals
Steve Brennan - Lead Guitar
Paul Tasker - Saxophone
Melvyn Lockyer - Bass
Elrad "118" Matthews - Drums
Jim "Pinkerton Smalls" Mitchell - Keys
Formed from friendship and mutual musical respect the band has been playing regularly since 2002 and have become a firm favourite wherever they play. Led from the front by skilled guitar and saxophone interplay all driven by a solid backbeat & superb vocals. The band play their own arrangements of varied Blues classics & less obvious covers along with some good old school Rhythm & Blues with a touch of Rock'n'Roll for good measure.
"Bring your Dancing Shoes"
The current line up feels privileged to have collectively or individually shared the stage & opened for Blues Greats Otis Grand, Mud Morganfield, Stan Webb's Chicken Shack, Eric Sardinas & Big Motor, Mike Vernon & The Mighty Combo, Sari Schorr & the Engine Room, J W Jones, Paul Lamb & the Kingsnakes also 70's Rockers Eddie & the Hot Rods, Dr Feelgood & Nine Below Zero.
The story continues !
The Pete Harris Blues Band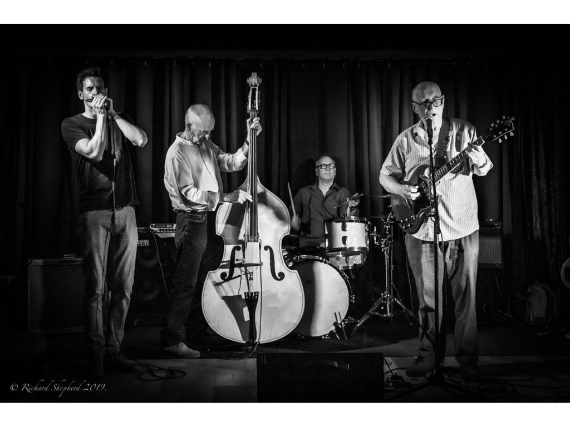 Pete Harris has been active on the South Coast blues scene for over forty years. With the Bob Pearce Blues Band he gigged extensively in England and Europe,recording a "live" album on the prestigious Blue Horizon label. He has subsequently led various incarnations of the Pete Harris Blues Band, recognised as one of the leading blues bands on the South Coast. Pete has performed on stage with many American blues artistes, notably Phil Guy, (brother of Buddy Guy), Lowell Fulson, Tabby Thomas, Gene "Mighty Flea" Connors, Mojo Buford (ex Muddy Waters Band), Byther Smith, Carrie and Lurrie Bell and Jerry McCain. He has appeared on BBC Television, Southampton TV, Portsmouth TV and many times on local and national radio. Pete has performed throughout the UK and in France, Belgium, Switzerland, Greece and New Zealand, where he headlined at several festivals. The Pete Harris Blues Band also features the exciting and authentic playing of Jon Vaughan, recognised as one of the leading Blues harmonicists in the country, keyboard wizard Ray Drury and the rock-solid rhythm section of Steve Roberts, bass and Brian Wright, drums. "To find a better blues guitarist than Pete Harris you would probably have to go to Chicago" (Southampton Jazz Society) "Pete......is a lead guitar player of deceptive skill and emotional depth. His playing appeals to the head and to the feet." (Blueprint) "Pete Harris is a baaad man!" (Mojo Buford)