Gillian Clarke One Day Poetry Workshop
Wed 18th Oct 2017
Doors:

10:00 am

/
Show:

10:00am
(Showtimes Approx)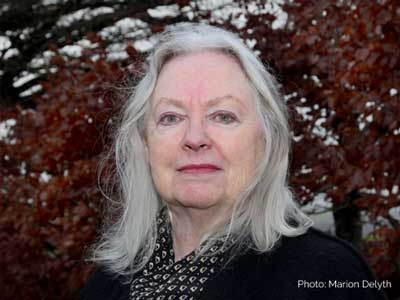 One Off Exclusive Poetry Workshop
£80 Advance Only
For one day only, a poetry workshop from Welsh National poet Gillian Clarke. Get help unleashing your creativity. For wordsmiths, poets, writers, creatives, men, women… Tickets Limited to 12 - See website for more details.
Gillian Clarke One Day Poetry Workshop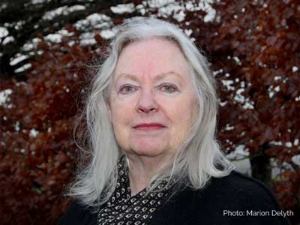 One-Day Poetry Workshop: 10am until 4pm
Join other like minded writers and poetry lovers to spend the day working with Gillian Clarke, former National Poet of Wales.
Gillian tutors just one poetry masterclass a year at Ty Newydd with Carol Anne Duffy and one with another fine tuned poet.
So this one-day workshop for The Brook is a one-off, unique opportunity, not to be missed.
The morning will begin with a meet-and-greet cup of tea or coffee (biscuits included), followed by a round-the-table workshop to prompt new work. This will be followed by quiet writing time, and a period of sharing and discussion before lunch.
During the afternoon everyone will have time to write, and take turn to have a brief one-to-one with Gillian before all gathering for the final sharing, which is usually celebratory. You will leave with poems, drafts of poems, and ideas to work on in the future.
Places are limited to twelve, so book quickly to avoid disappointment.
You are also invited to stay for the evening reading and Zoology Book Launch and the ticket price is included for workshop attendees.
Lunch will be available to buy at our lovely cafe next door, BySea Coffee, or you are most welcome to bring a packed lunch. Light refreshments will be available through out the day.
Gillian Clarke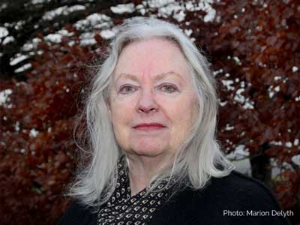 National Poet of Wales 2008-2016
Gillian Clarke was born in Cardiff and lives in Ceredigion. Her work has been on the GCSE and A Level exam syllabus for the past thirty years, and she performs her poetry regularly for Poetry Live. Awarded the Queen's Gold medal for Poetry in 2010, the Wilfred Owen Award in 2012. Prose works include a writer's journal, At the Source. She has written for radio, and translated poetry and prose from Welsh. The Gathering/Yr Helfa, written for the National Theatre of Wales, was performed on Snowdon in September, 2014. Her last collection, Ice, was shortlisted for the TS Eliot Award 2012. Her new collection, Zoology, is just out.