Come Sing Your Hearts Out...
Klub Karaoke
Tue 10th Oct 2017
Doors:

8:00 pm

/
Show:

8:00pm
(Showtimes Approx)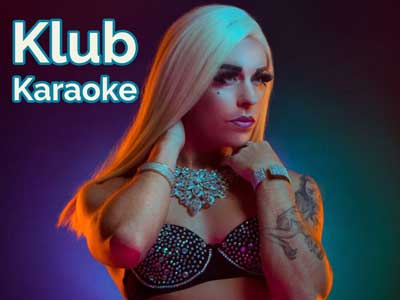 New, fun, fancy & flamboyant night for all!
Free Entry No Need To Buy!!
We love live music, but we're actually very good at getting YOU live and singing too. Show off your talent or just come along and enjoy the ride! Sassy alternative to a pub quiz. Karaoke for everyone who loves to sing those all time favourite tunes, mixed up with fun games where points mean prizes and a DJ that literally has every song you've ever wanted to hear and wanna dance to! So come down to get down!
Klub Karaoke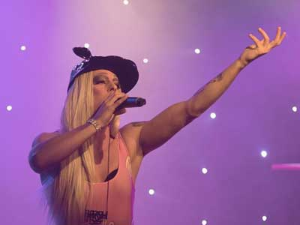 Welcoming Aura Jay ~ Southampton's sharp tongued, fun and fantastic Karaoke Queen!
Join us on Tuesday nights from October 3rd for the most flamboyant Karaoke Game Show in town ~ Klub Karaoke!
Together, with the eclectic and funky sounds of top DJ ~ and Aura Jay's cheeky partner in crime ~ Mikey Ghee ~ we bring you a night you'll want to come sing your heart out to! Expect fabulous tunes and a chance to shake ya booty on the dance floor.
There'll be tantrums, there'll be tears, there'll be songs to be sung and prizes to be won!!
If you're looking for a cracking, unique and wild night out and love the sound of your own voice...
THIS IS THE NIGHT FOR YOU AND ALL YOUR FRIENDS! SPREAD THE WORD ~ EVERYONE WELCOME!
Let's get the party started!
***Free Entry
***8 til late
***Drink Passport ~ like you're on holiday!
***Madame Jo Jos ~ Eat your heart out!
Be warned ~ Anything you can do ~ she can do better! Game on!