A rare opportunity, up close and personal
The Brand New Heavies
Fri 18th Oct 2019
Doors:

7:30 pm

/
Show:

8:00pm
(Showtimes Approx)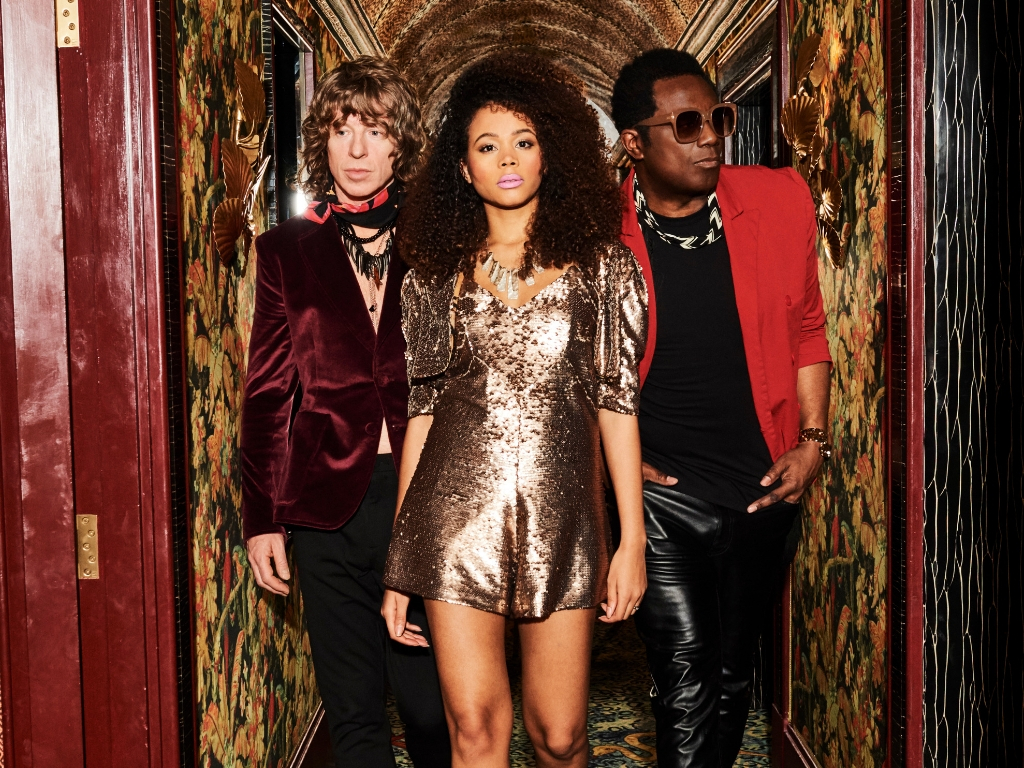 The Funk is Back
£35 Final Release
Doors At 7:30pm - Support From Flevans + Tony Gumm on the decks.
The Brand New Heavies
The Brand New Heavies
Funk royalty and pioneers of the 90s Acid Jazz scene, The Brand New Heavies have achieved sixteen UK Top 40 singles and released two Platinum-selling albums and two gold albums in the UK. Headed up today by founding members and principal songwriters Simon Bartholomew and Andrew Levy, the group are stronger than ever, continuing an incredible thirty-year run that's seen them dominate pop charts the world over and inspire generations of later artists, including Jamiroquai and super-producer Mark Ronson, who named their debut album as one of the five records that changed his life.
The Brand New Heavies release their brand new 30th Anniversary album "TBNH" (Acid Jazz) this autumn Sept 6th, which features guest appearances from
Beverley Knight
,
NDea Davenport
,
The Angie Stone
,
Siedah Garrett
,
Laville
,
Angela Ricci
,
#JackKnight
,
Honey Larochelle
. The lead single from the album is a collaboration with
NDea Davenport
covering the Kendrick Lamar song "These Walls" lovingly produced by
Mark Ronson
himself.
Emerging at the forefront of London's acid jazz scene, the Brand New Heavies transformed their love for 70's funk grooves into a new and exciting sound that electrified clubs across the UK capital. Throughout an illustrious career that's seen their line-up change several times, the group have released ten studio albums alongside multiple compilations and remix albums. Hugely popular singles like "Never Stop", "Dream Come True" , "Midnight At The Oasis","Don't Let It Go To Your Head", "Dream On Dreamer", and "Stay This Way" helped to build a loyal worldwide fanbase, with songs featuring in Hollywood movies Sliding Doors, American Pie and Happy Feet.
The Brook, as part of it's 25th Anniversary Year celebrations welcomes THE BRAND NEW HEAVIES live in full format for a special and rare night of everything Soul, Funk, Acid Jazz and Disco!
Flevans
The multi-talented instrumentalist, DJ and producer Flevans' musical career took off when a demo tape assembled on an old four-track (whilst the producer should have been attending lectures at veterinary college) made its way to Rob Luis. Impressed, he immediately signed the project up to the renowned Tru Thoughts imprint for a string of EPs on the label. Settling in alongside label mates Bonobo and Quantic, Flevans found his feet quickly with his first three 12" releases on the label selling out in record time.
Flevans' early work showcased a love of classic funk and soul, contemporary beats and an ear for sunny, uplifting samples - and it was soon clear that animal care's loss was going to be the music world's gain… Collecting the standout tracks of these EPs into one glorious studio album, his first LP 'Make New Friends' debuted on the Brighton imprint to critical acclaim.
Taking a break from production duties for a few months, Flevans picked up his bass guitar and joined the Steve Lamacq-championed downtempo band – Backini for a whirlwind few months of touring. Chalking up gigs at high profile venues and festivals he played Glastonbury and The Big Chill as well as recording live sessions at Abbey Road and Maida Vale.
Influenced by the live experience, Flevans' following studio album 'Unfabulous' (Jack To Phono) saw him experimenting with a blend of his signature samples and live instrumentation. This naturally led to his third studio album '27 Devils' being his first totally sample-free LP (he played keys, bass, guitars, percussion and even lent a few vocal snippets) and also his first work collaborating with vocalists Sarah Scott and Shona Foster. The album was quickly snapped up by Tru Thoughts who soon after released an accompanying remix LP which featured remixes from the likes of Lack Of Afro and Regal.
Spanning his 4 studio albums (and one remix LP) to date, Flevans has DJ'ed across the globe with no less than 5 visits to North America and Asia to appease those hungry for his raw sets, whilst high profile syncs with Nokia, BSkyB, DFS & ESPN also showed a ravenous appetite for his sounds on the screen as well as in the flesh.
2016's LP 'A Distant View' (LOA Records) saw a return to his roots showcasing an array of instrumental funk, soul and downtempo tracks which displayed his compositional and multi-instrumental confidence. One of the key tracks from the album, 'Reach Out' featured on the Craig Charles Funk & Soul compilation and had music sites such as 'Rock With This' saying "'Reach Out' is funk at its finest. Think Galactic, The Meters, Sly & The Family Stone, Funkadelic. He's the Kirkland brand of music. Every bit as good as the name brands, but flies under the radar. The energy on this one is palpable...."
Long considered a member of the extended family, 2018 saw Flevans arrive at his spiritual home of Jalapeno Records. Signing his 5thLP 'Part-Time Millionaire' the release sees him furthering his trajectory of song-led compositions, including more collaborations than ever with the talented Elliott Cole, Laura Vane, Sarah Scott, and Izo FitzRoy all lending their vocals to the record.
He sums the record and his approach up best with his own words: "The title 'Part-Time Millionaire' is a reflection of where I'm at right now - I've juggled writing this album with trying being the best dad I can to my two young kids - both of those things make me incredibly happy, but it's a difficult balance and you don't always feel you are able to devote yourself to either as much as you would like! I guess the title reflects how little time we have to do all the things we want but also how many positive things we can achieve!"
"I'm always working to make an album that takes the listener on a journey, and hope that people enjoy it from start to finish….but the most important thing for me is simply for the listener to feel something positive when they hear it. I read a really interesting article from another producer that said you can work day and night to perfect your production, getting everything absolutely perfect, but there's no point if people don't actually feel something when they listen to it….so that stayed with me throughout this album and will continue to be the focus for the next LP and beyond."
Tony Gumm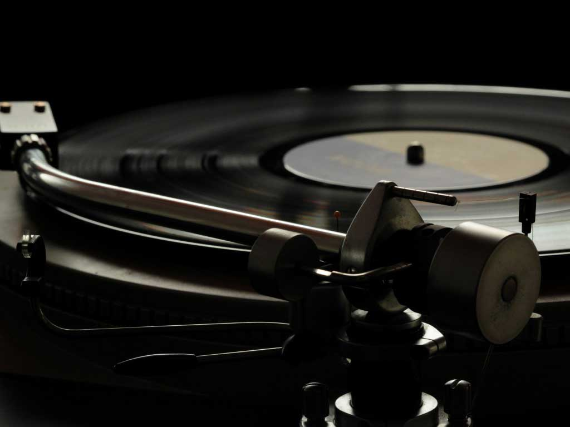 On the wheels of Steel