Post Grunge
Tantric - Cancelled
Tue 3rd Dec 2019
Doors:

7:30 pm

/
Show:

8:00pm
(Showtimes Approx)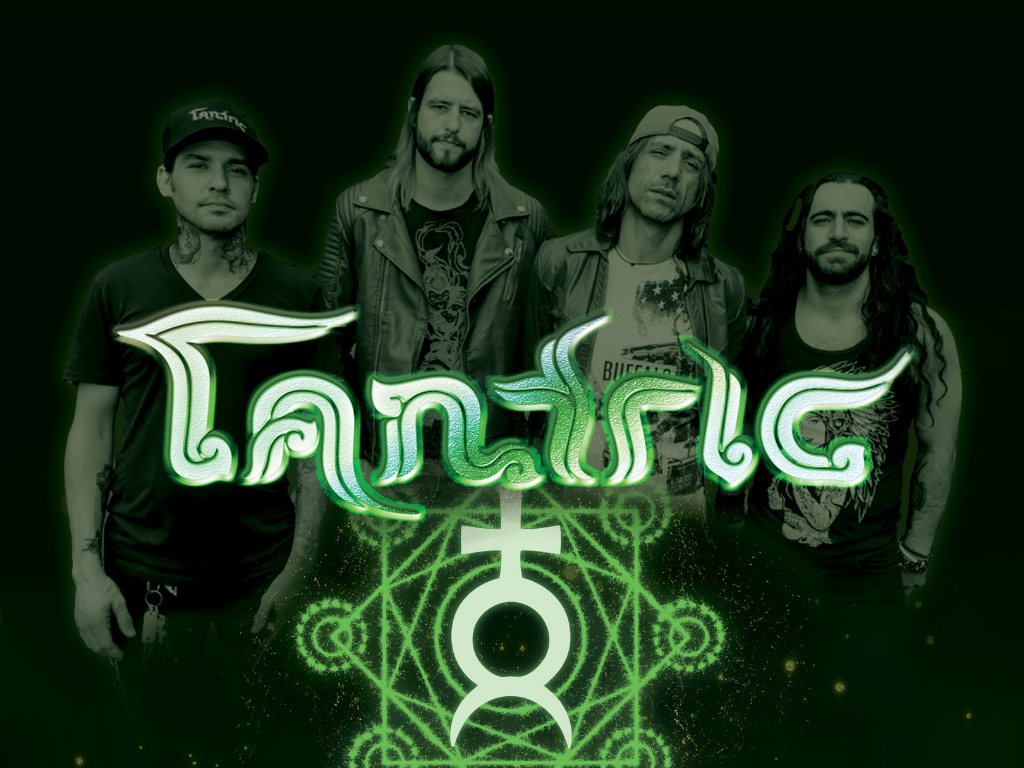 American Rock Band from Louisville, KY
GBP15.00
Founded in 1998 by former Days of the New members Todd Whitener, Jesse Vest and Matt Taul, who added current frontman, Hugo Ferreira in '99. Seasoned post-grunge band best known for hits 'Breakdown' and 'Astounded' on Warner Music.
Tantric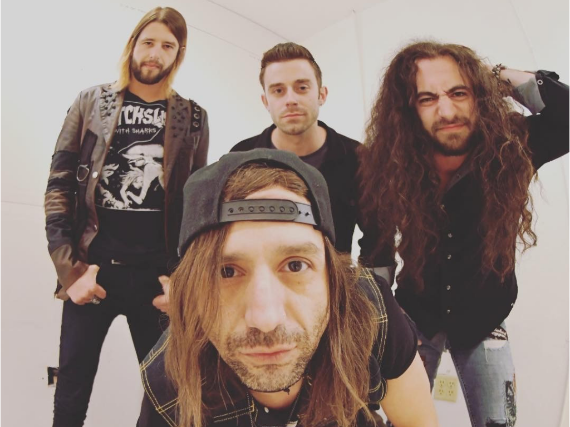 Tantric has been busy over the past year with the release of their latest CD "Mercury Retrograde", multiple performances throughout the United States as a part of the MuddFest Tour, and now announcing the band's FIRST EUROPEAN TOUR!
Mercury Retrograde has consistently been moving up the charts and has been getting lots of airtime thanks to fans requesting to hear our music.
The band are really excited to be heading overseas for "The First Stumble Tour". We know none of this would be possible without our fans and we want to thank all of you for hanging in there with us, supporting us and inspiring us. We can't wait to bring it to our European fans with this tour.
HUGO FERREIRA - Lead Singer and Founder
Hugo Ferreira is a Portuguese-American African-born singer/songwriter musician. He is best known for being the lead singer and songwriter for the American rock band Tantric.
Hugo Ferreira was born in Luanda, Angola, which at the time was a Portuguese colony, to Portuguese colonial settlers. After the independence of Angola in 1975, his family moved to Hudson, Massachusetts in the United States. Hugo began playing the piano at around age 5. According to his biography, he began thinking about writing and composing music at 14 years of age.
Before becoming a more mainstream artist, Ferreira was a member of wedding bands, dance music groups, "off-tune" rock groups, and Portuguese folklore groups. After graduating from Hudson High School in 1992, he moved to Detroit, Michigan, where he started the band Merge with Paul Hemsworth. In the course of the next four years, the band self-released a record and a six-song tape.
JARON GULINO - Bass
Jaron began playing at the age of 15 and has never looked back. He began his career studying music styles of the 70's and 80's before submerging himself in the world of heavy metal. After years of DIY tours and band changes, he found himself crossing over into the rock world. He has been in and out of various bands as a member, session player, and hired gun before finding a home with Tantric. Jaron loves to keep busy and push the envelope at all times, and looks forward to bringing that energy to the fans every single night.

SEBASTIAN LABAR - Guitar
Sebastian Anthony LaBar, son of Jeff LaBar, guitarist for the rock band Cinderella, was born and raised in Springfield, Pennsylvania. Growing up, he always wanted to play music. With the help of his dad, the Philadelphia school of rock, and various other teachers, he started honing his craft at a young age. Following high school he joined the Philadelphia based rock band Mach22. With them, he went on to open for many big artists like Guns n Roses, Bon Jovi, Steel Panther, Skid Row, and Tom Keifer just to name a few. He also has been a part of other bands and projects like the nasty things, chad Jenkins band, jasmine cain, and Jeff LaBar. Sebastian joined Tantric in January of 2018.

IAN CORABI - Drums
A tattooed father first and foremost, DRUMMER last but not least.
Attic Theory
FROM THE ASHES OF 'MATCHSTICKMEN' AND 'RAIN MAY FALL'… COMES 'ATTIC THEORY'
New name, new beginning for the Liverpudlian based rock band.
Matchstickmen, who released their second album 'From Our Own Ashes' (via Holier Than Thou Records) decided it was time to change their name and give themselves a fresh start.
Remaining members of Matchstickmen, Lewis Wright and Peter Donnelly are joined by guitarist Tim Cunningham (Rain May Fall), Kenny McArthur on bass and Matt Simon (Ex-Limehawk, Guns N' Roses Tribute - Guns 2 Roses) will continue their journey as ATTIC THEORY. The new line-up will perform their self-proclaimed genre of Alternative Groove Rock. Heavy hitters in the local scene, Attic Theory are as grungy as one can be without losing the rock 'n' roll charm.
The inspiration behind the name Attic Theory was taken from an episode of Elementary – a CBS television series based on Sir Arthur Conan Doyle's Sherlock Holmes detective stories with contemporary twists. It stars Jonny Lee Miller as Holmes and Lucy Liu as Watson.
Vocalist Lewis Wright explains, "In an episode of the show, Sherlock states that the human brain is like an attic. A storage space for facts. But because that space is finite, it must be filled only with the things you need to be the best version of yourself. We thought this was fitting with everything that was going on and decided it was time to leave the past in the past - New name, new beginning".
In the past year, the band have performed high profile support slots for The Soapgirls, Saving Abel, Psycho Village, Derange and Elvana and performed at Rock N' Roll Marathons, Biker Festivals and horror and tattoo Conventions across the country.
Attic Theory toured with Elvana (Elvis fronted Nirvana) at a variety of O2 Academy venues and are about to support Seattle legends, Candlebox.
The band are also working with Rob Town (Stampede PR) and Toby Jepson (Little Angels, Wayward Sons) from Lightning In A Bottle to help get the best out of the band, our music and officially launch their debut EP.
All members of Attic Theory have earned themselves an array of prominent gigs over the years, opening for acts such as Electric Six, The Quireboys, Graham Bonnet, INME, Taking Dawn, Uli Jon Roth, The Alarm, Skin, The Trews, Supersuckers, Crowbar, Diamondhead to name a few and have graced the same festival stages as Reverend and the Makers, The Real Thing, John Power, Dodgy, John Head and Toploader plus many more. The band has also supported a number of high profile tribute acts including The Thin Lizzy Experience, Kings Ov Leon, Pearl Jem, Nirvana UK, Guns 2 Roses, Stone Temple Pirates and of course, Elvana.