12:30pm-10:20pm All Day Event
The Brook 25th Birthday Celebration
with
Gordon Haskell
,
Joe Hicks
,
Black Kat Boppers
Sun 27th Oct 2019
Doors:

12:30 pm

/
Show:

12:30pm
(Showtimes Approx)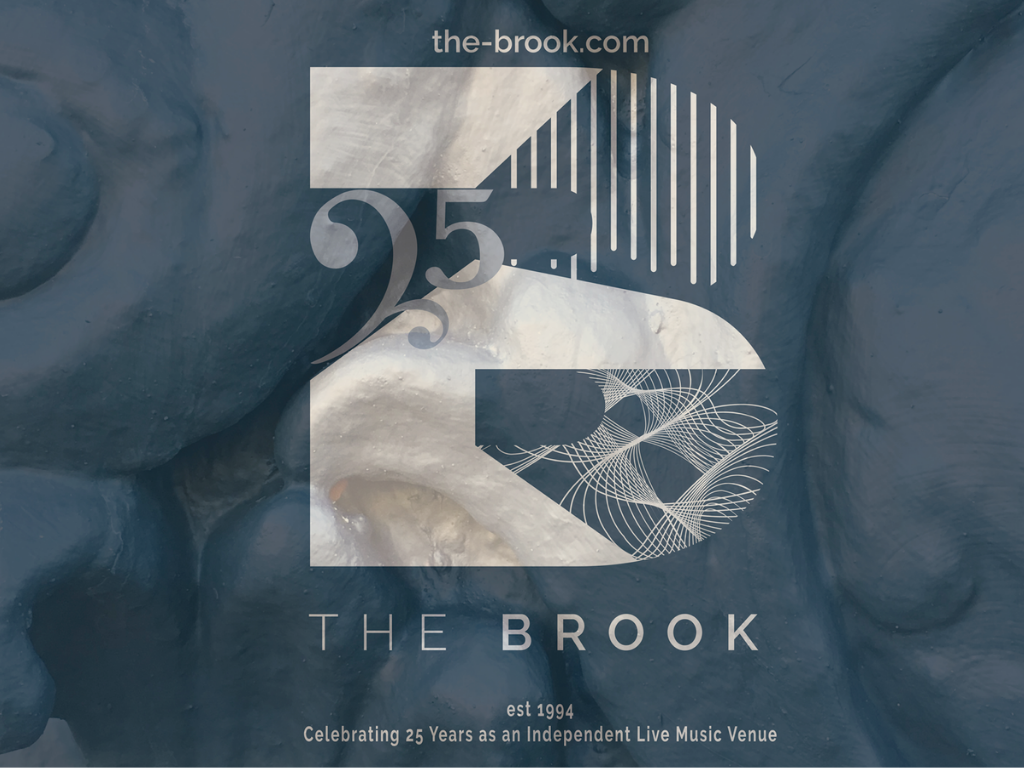 Multi Artist Festival - Released Over The Next Few Weeks
£6 Ltd 1994 Price - & Rising!
Happy Birthday To Us!

On the 27th October we will be hosting a very special extended sunday session to mark 25 years to the day since The Brook's opening as a dedicated independent live music venue for the people of Southampton, Hampshire and surrounding areas.
The Brook 25th Birthday - Extended Sunday Session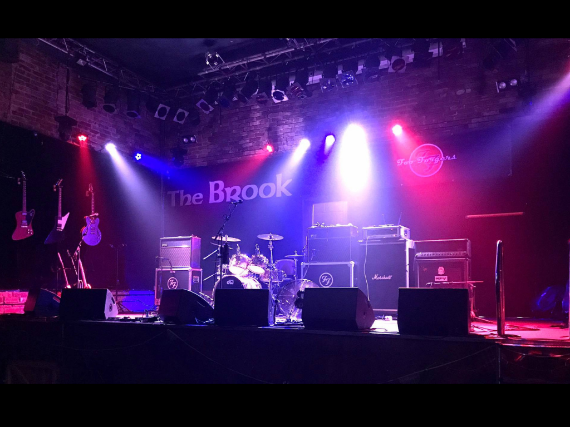 We will be celebrating in style with a whole host of very special guests from past, present and future performing throughout the day. We will be announcing performances each week from now until the final week of excitement and anticipation for what promises to be an occasion not to be missed by all you Brook lovers and friends out there.

With a variety of street food and local guest ales and special drinks on offer throughout a festival fuelled day.

Doors will open at 12:30pm
Music will start around 1:30pm running right through to 10:30pm
Weather permitting we will be outside too, making the most of our yard.

Keep your eyes peeled for further details and announcements over the coming weeks.

And we will look forward to seeing you there !!!

Get your 1994 Price Tickets while you can .....
Gordon Haskell
It would only be fitting to have the man who played the very first opening night at The Brook! 25 years on our special guest GORDON HASKELL returns to help celebrate this nostalgic occasion. Often described as a brilliant mix of Bill Withers and James Taylor with the feel of J.J Cale; but ultimately Haskell is a craftsman with his own unique style and presence, who has been consistently winning audiences with his warmth and golden voice for decades.
After 35 years of dedication to developing his craft of the singer-songwriter, Gordon Haskell finally broke through in 2001 with his hugely popular song 'How Wonderful You Are' reaching No. 2 in the UK chart and top chart positions right across Europe.
In 2002 his albums 'Harry's Bar' and 'Shadows on the Wall' reached No. 2 and No 44 in the UK chart, and in the top 20 in Germany, France, Poland, Finland and the Netherlands. Both albums reached Gold status with the single selling 400,000+.
Since then he has continued to perform and record mostly in Europe, travelling from his home in Greece, and released his candid account of his rise to the top in the autobiographical 'The Road to Harry's Bar'.
Having had a handful of sporadic concerts (& hugely successful) live appearances since, Gordon Haskell – the master singer-songwriter returns to bring his jazz/blues-influenced songbook back to The Brook, a spiritual home for him.
Joe Hicks
Raised in the rural market town of Newbury; English Singer-Songwriter Joe Hicks blends pop, blues and folk influences, combining intricate guitar composition with classic pop song-craft. Picking up the guitar at the age of 8, Joe has been able to build a highly individual musical identity, spending his earlier years as a guitar player in numerous varied stylistic projects following a childhood of classical training. Hicks released his first solo single at the start of 2017 and soon after was made 'BBC Introducing Artist of the Week', receiving extensive radio play across the U.K. Since then the songwriter has built up a sizeable online following (+1 Million Streams) helped on by extensive support from BBC Introducing and has toured the UK and Germany, including slots at the Big Feastival, over 25 Sofar Sounds shows and a support of BRITS critics choice winner Sam Fender in Oxford. Joe released his new single 'Swim' on the 27th August, 2019.
"This guy is absolutely smashing it, we can't wait to see what's next for him!" - Linda Serck, BBC Introducing Berkshire
Black Kat Boppers
Hot Boppin, Groovin' 4 piece group playing rockin, roots music with a Guitar, Double Bass & stand up Drums
Black Kat Boppers hail from down on the South Coast Water Way in Southampton and are 4 fellas who love to play hard boppin', jump up, rockin' blues, dance music.
"With The Black Kat Boppers you get to immerse yourselves in that rockin' feelin'. Think of us as 'rockin the blues' if you must, cos that's the way we roll!" – Roy Phillips
Black Kat Boppers formed In Dec 2009 after some chance meetings, speculative phone calls and a little bit of fate. A shared love for rockin' roots music was clear and they haven't looked back since. There's been triumphant performances at Glastonbury, Port Eliot, Bestival & Hyde Park (with Blur & The Specials). They've rocked Notting Hill Carnival, Rockabilly Rave & Latitude, not to mention performing a memorable set with Florence and The Machine at Bob Geldof's 60th birthday party. They've been joined on stage by Damon Albarn as well as working with him in the studio and have regularly had Clash legend Paul Simonon playing with the band. Paul Simonon, who has been a great support to them, also appears on their debut album "Boppin Atcha" and has done the sleeve artwork. The album is released on Foot Tapping records in September 2013.
Right across the board people seem to be lovin' it – young, old, stupid, clever, hippies, punks, students, drop outs, mums, dads, drunks, weirdos, ravers, strippers, rockers, mods… Everybody loves that raw sound!!!
Gaz Mayall declared "I've seen hundreds of rock n roll bands and The Black Kat Boppers are right at the very top!!".
"When I first saw The Black Kat Boppers I was sat on a hill at a festival and could hear this music in a tent that literally grabbed me by the lapels and dragged me in" – Paul Simonon (The Clash/Gorillaz)
"Wow those boys can really play" – Damon Albarn (Blur/Gorillaz)
"Really rebel rousing music" – Bono