Hayseed Dixie
Sat 6th Nov 2021
Doors:

7:30 pm

/
Show:

8:00pm
(Showtimes Approx)
Refreshingly Berserk Hedonism
£18 Adv / £21 Door
Some things in life just aren't meant to mix. And then you get Hayseed Dixie. The perfect combination of Bluegrass and Rock Music - Rockgrass to those in the know! The boys are back with yet another night of raucous hilarity, delivering hard rock covers and originals at a relentless breakneck pace. High energy showmanship all the way, never a dull moment and not for the faint hearted!!!
Hayseed Dixie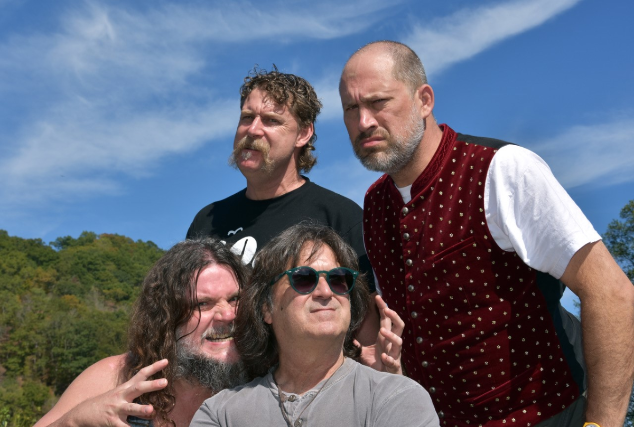 Statement From Hayseed Dixie

In 20 years of touring, we have never before had to do anything of this sort; however, we have a duty of care to our audience, a number of whom fall into the high risk categories identified by medical professionals and the UK Government. Therefore, with very heavy hearts and much frustration, we have today taken the difficult decision that the current Hayseed Dixie UK tour must be postponed with immediate effect.

The shows will be rescheduled with the venues to a later date, once the current pandemic has passed. And it will pass. We request that fans retain their tickets, so that they can attend the rescheduled shows, for which dates will be announced as soon as possible. However, we have been advised that you should be able to obtain a refund at the point of purchase should you so desire.


We would like to repeat that this decision has been taken in order to ensure that our beloved fans are not exposed to any preventable risk of disease, and that everyone who buys a ticket to our show can safely attend that show. Everyone - please look after yourselves, eat healthy, take sensible precautions, support each other, and we will all rock our faces off again together once the current extreme situation has passed.

Hayseed Dixie began one innocent Summer day in 2000 when John Wheeler and Mike Daly drank roughly enough whiskey to float a battleship from the Florida Coast over to Portugal and back and decided to play around in John's studio. Having spent the previous few years touring around with assorted country hat-acts, John had assembled a proper pile of recording equipment. Thus when he and Mike discovered in their drunken epiphany that the Lost Highway of Reverend Hank Williams and the Highway to Hell of Bishop Bon Scott were indeed the same identical stretch of tarmac, they were well and truly prepared to document this revelation in situ.

East Nashville, Tennessee in the Summer of 2000 was a proper Bohemian party place, and a few friends stopped by, drank some of John's whiskey, and played and sang on this recording here and there, as was the custom of the times. And ten AC/DC songs were suddenly reimagined and recorded forever anew, entirely reinvented as Appalachian Mountain hillbilly rave-ups. Everyone danced (oh how they danced!) around the studio room and out onto the porch and drank more whiskey. (You should have been there. Really. You should have.)

Now, functioning well as "Exhibit A" in the demonstration of how one's beginnings rarely know one's ends, Hayseed Dixie have evolved into a proper force, one that most people either love, hate, or have never heard of. There isn't really any middle ground, nor should there be. But fourteen albums - consisting of both original material and reinterpretations of previously rendered songs - and global physical *sales in excess of half a million copies, with over 1,200 live shows in 31 different countries testify: Hayseed Dixie are the undisputed creators of the musical genre, Rockgrass. There are many copycats, converts, and disciples out there.

Accept no imitations.
The Underdogs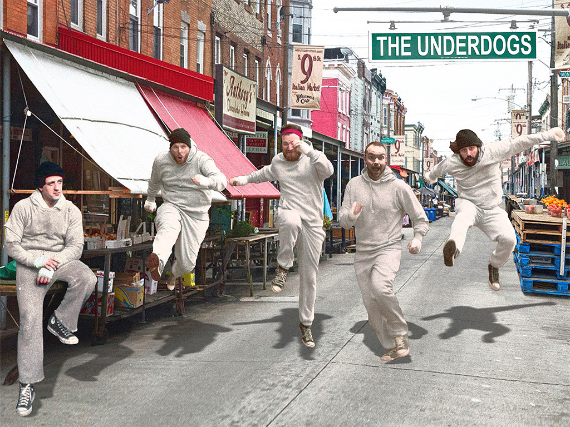 The Underdogs are one of the South Coast's most well known and loved acoustic acts, with their eclectic mix of rock and pop classics from the 60s to present day. Classic Rock, Indie, Cheesy Party Hits and even the odd Film/TV tune are covered, but the band also make a point of trying many songs that most would never dream of attempting on acoustic instruments - and making them their own.

Comprising of two acoustic guitars, an acoustic bass, cajon percussion and tight three part harmonies, expect anthemic melodies performed with the high intensity and energy you'd expect from a full on rock band, but stripped back to a cleaner mix which sounds full, warm, rich and bright. Their chemistry and feel-good laid back approach is a noticeable attribute, quick to infect their audiences with good vibes and to get the party started!

The band proudly take inspiration for their name from Stallone's lovable character 'Rocky' and as huge fans of the actor and movies, he quickly became the band mascot and steadfast influence on their marketing material.

After a few seasons performing in the French Alps, The Underdogs are no strangers to the Après Ski party scene, which now brings them back full circle to their number one favourite local Southampton venue The Brook, for a very special Alpine inspired New Years Eve celebration!! Tickets available now!